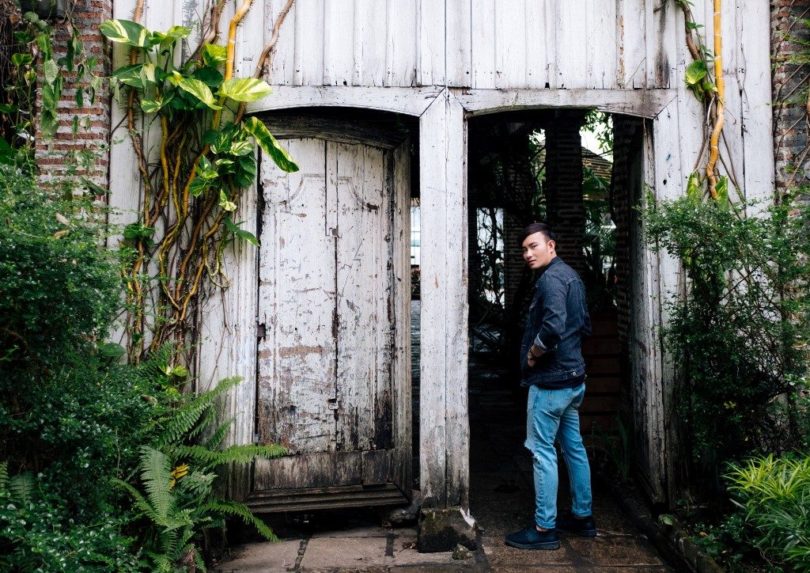 HHey, guys! I know this is a bit late but I won't miss the chance to share with you guys my recent trip to Manila. I barely travel outside Cebu so might as well blog about my travel experience as well as my fashion and style there. To hang out and bond with my friends is my first mission with this travel. I have already blogged a fun shoot with my dudes and they are the ones I'm with most of the time. Included from our itinerary is this particular unique landmark and historic core of Manila: Intramuros.
Two years ago, if I correctly remember, was my last visit to this place. That past visit was just quick. We just took a couple of photos and moved on to the next destination. I can't say we really took the liberties and explored every corner and alleys of Intramuros this time around. It is quite big but time and weather hindered us even though we really wanted to explore everything inside. What sets this apart from my visit two or three years ago was that we actually went inside Fort Santiago.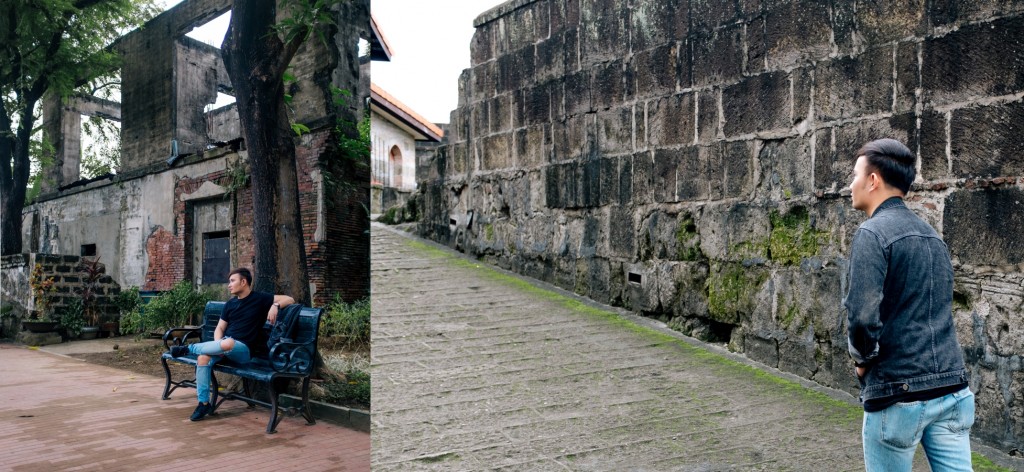 HISTORY WITHIN THE WALLED CITY
As you may know, Intramuros is the oldest district of Manila. Â Another name for it is the Walled City. It was the seat of government when the Philippines was a part realm of the Spanish Empire. Extramuros of Manila, the Spanish for "outside the walls" is what they call for Districts beyond those walls.
In the present day, it now houses many landmarks, churches, and schools.  Some of which you may already recognize are the Manila Cathedral, Colegio de San Juan de Letran, Ayuntamiento de Manila among others.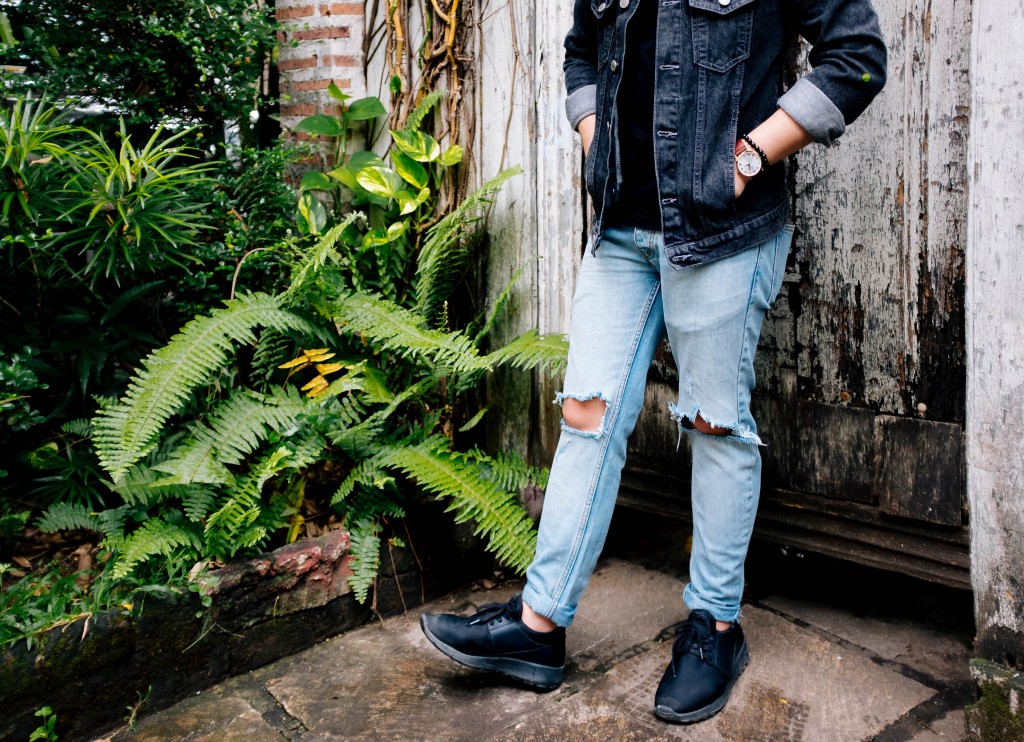 THE WALLED CITY GET-UP
As I have mentioned above, we would have wandered around more inside the fort if it weren't because of the rain. That is why; it was a good idea that I included my black denim jacket to the get-up. I opted to wear my usual street style aesthetic because we are going to roam around streets the entire time. In line with the street style and fashion vibe is my DIY ripped denim pants. And to match the black jacket is my black footwear. To be ready, I wore a black shirt inside the denim jacket so that if the sun chooses to shine I could just take off the jacket and wrap it around my waste.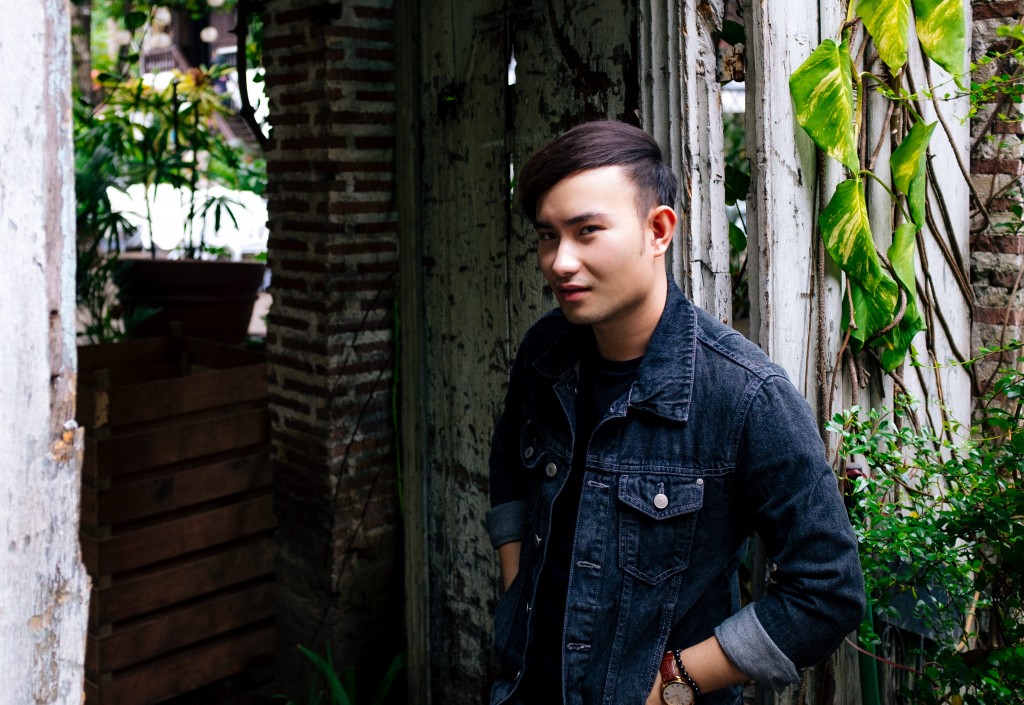 Photographed By: Raniel Macabare
---
I'M WEARING:
Black Denim Jacket by Bershka
Black Basic Tee by TOPMAN
DIY Ripped Denim Jeans by TOPMAN
Black Shoes by Bershka
Black Onyx Beaded Bracelet by Gems & Designs
Watch by BULOVA
---
I did not have the time to explore everything inside Intramuros but I hope I can someday. I can't believe I'm a sucker for historical shiz. But well, it is what I enjoy especially to a new place where I visit. That is why I am saying it again, that we should try going to not just the it-places but also the historical landmarks as well when we travel.
~ CEBU MEN FASHION & STYLE BLOGGER