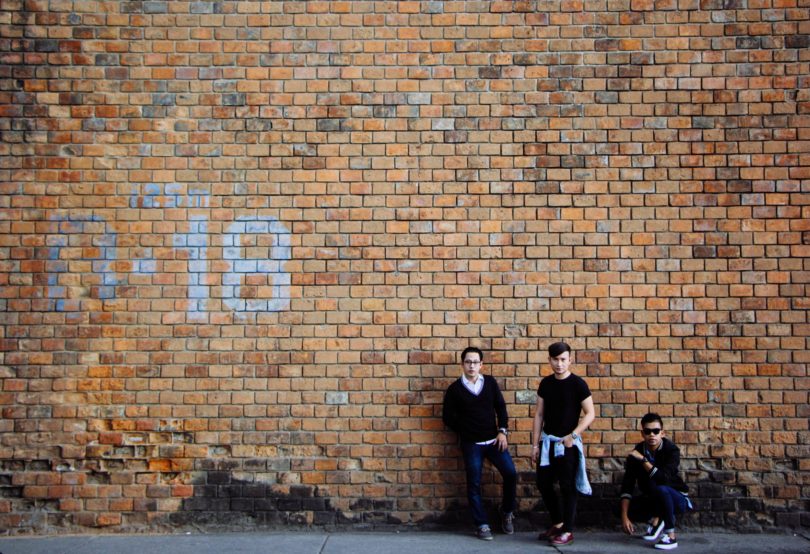 BBefore I began blogging, I didn't really get into the specifics. Two months into and I'm starting to get the hang of it. I learned several terminologies from doing research and watching how the pioneers do it. You may ask why I'm writing about this. Well… Some people don't even know the difference between fashion and style. I don't consider myself as a fashion or style guru anyway. Yeah, I give tips but I consider it as my personal advise. I wrote this post to in a way air out my opinion.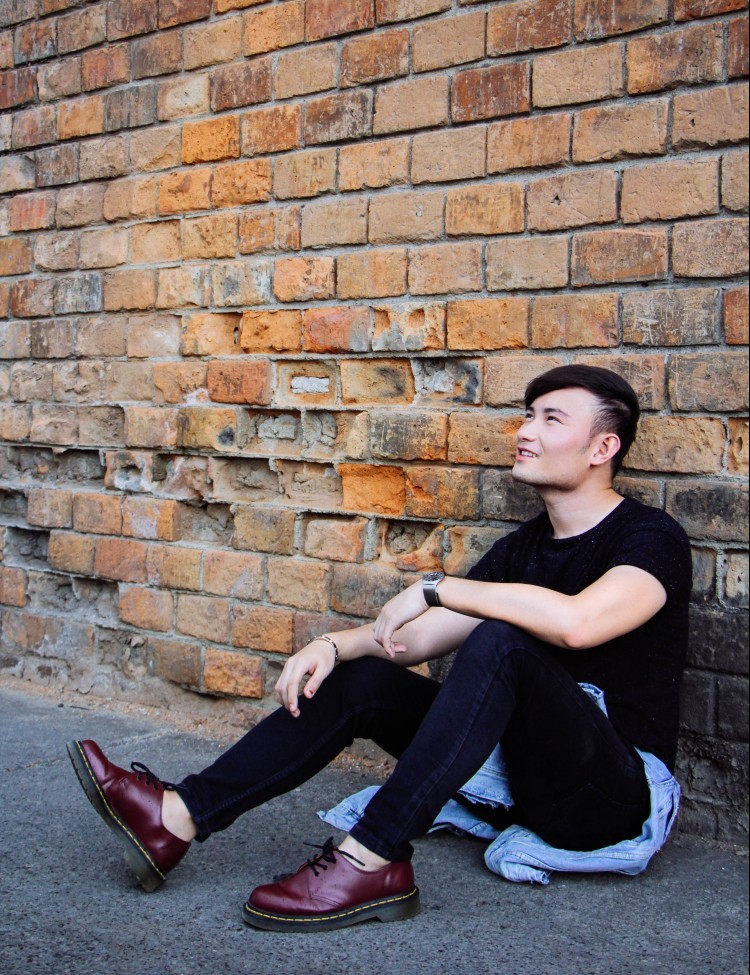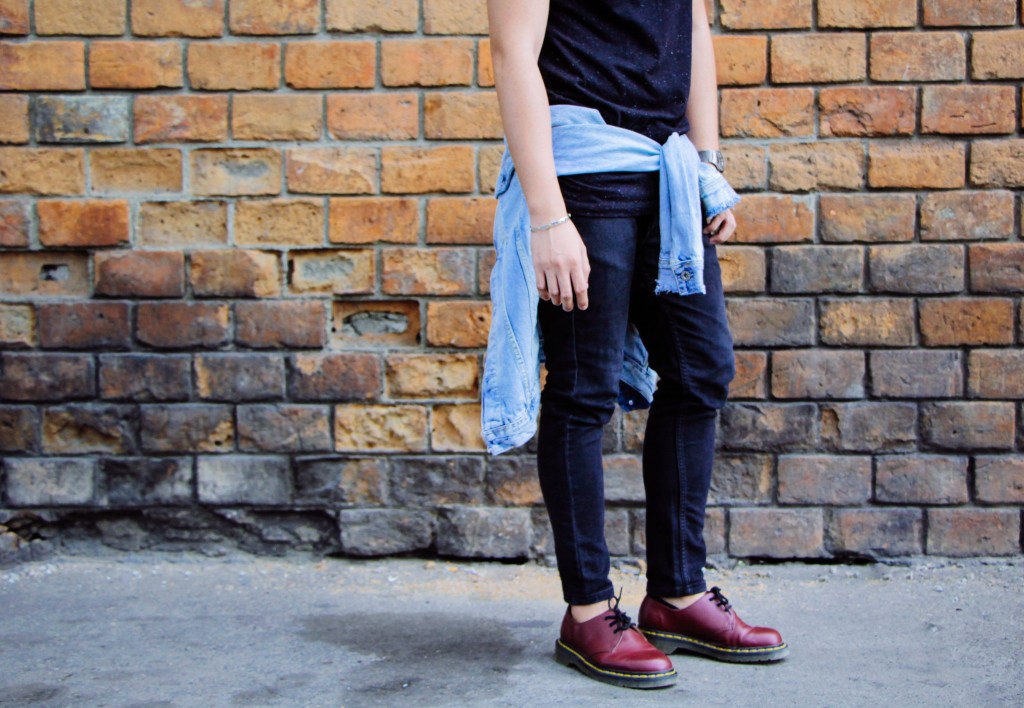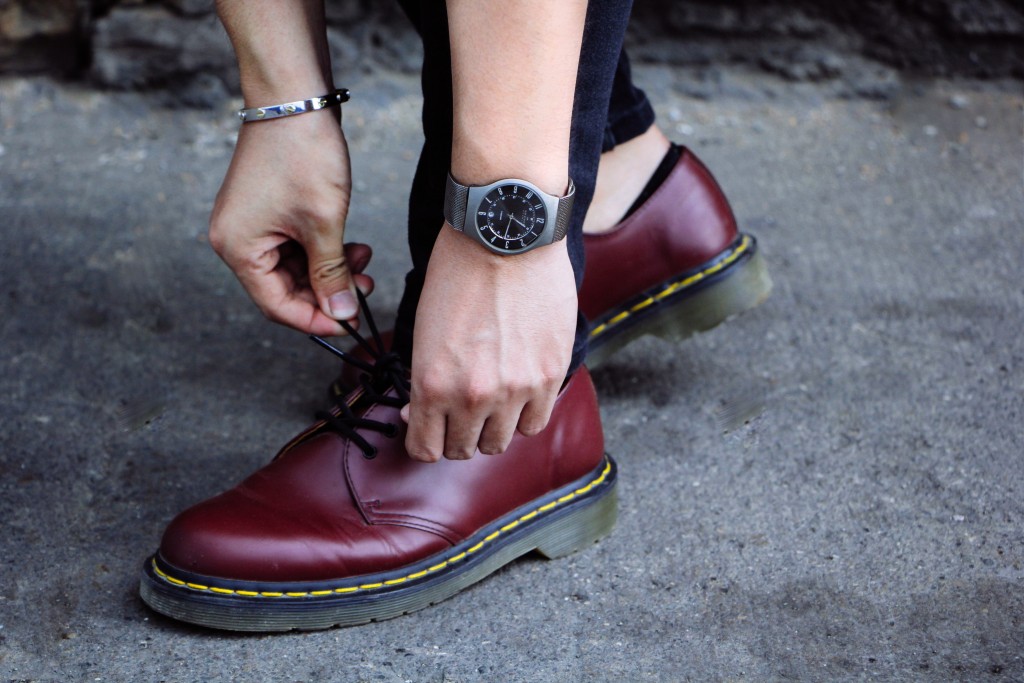 Some say fashion blogging/ blogger is a broad term. I learned that from a blogging pioneer. Branching from fashion blogging are style bloggers / personal style bloggers, beauty and make-up bloggers, fashion commentary bloggers and etc. They're actually a lot. Bloggers, who blog about their outfits on streets or any pastel walls, that say they are fashion bloggers are partly correct but when we get into specifics, they're just personal style bloggers or style bloggers. I've got nothing against them and anyway, we can claim anything for ourselves. However, what I think is that when you claim that you are a fashion blogger, you give a big burden to your shoulders. Fashion means what is "in" and it upgrades itself every now and then. According to some experts from what I read and I kind of agree, fashion bloggers wear designer clothes and blog about it. Designer means expensive. A fashion blogger is always in current fashion. Even if the trend is ugly, doesn't go with his or her personality, not flattering to his or her shape, the color that is in season does not go with him or her at all, one must conform to it, in order to be considered "fashionable".
It's a lot, right? Style bloggers in the other hand don't really care about what's in fashion at the moment. What we wear is a product of personal choice which concerns about what suits our body type better, our skin tone or hair color, etc. Style anyway is supplementary to fashion. We use what's in fashion and adjust it to our own style or as we say, giving it a distinctive twist. That is why I think a stylish guy or girl knows how to balance individuality with conformity. That one knows his or her body's strengths and weaknesses and make it work. Lastly and most of all, has a strong sense of self.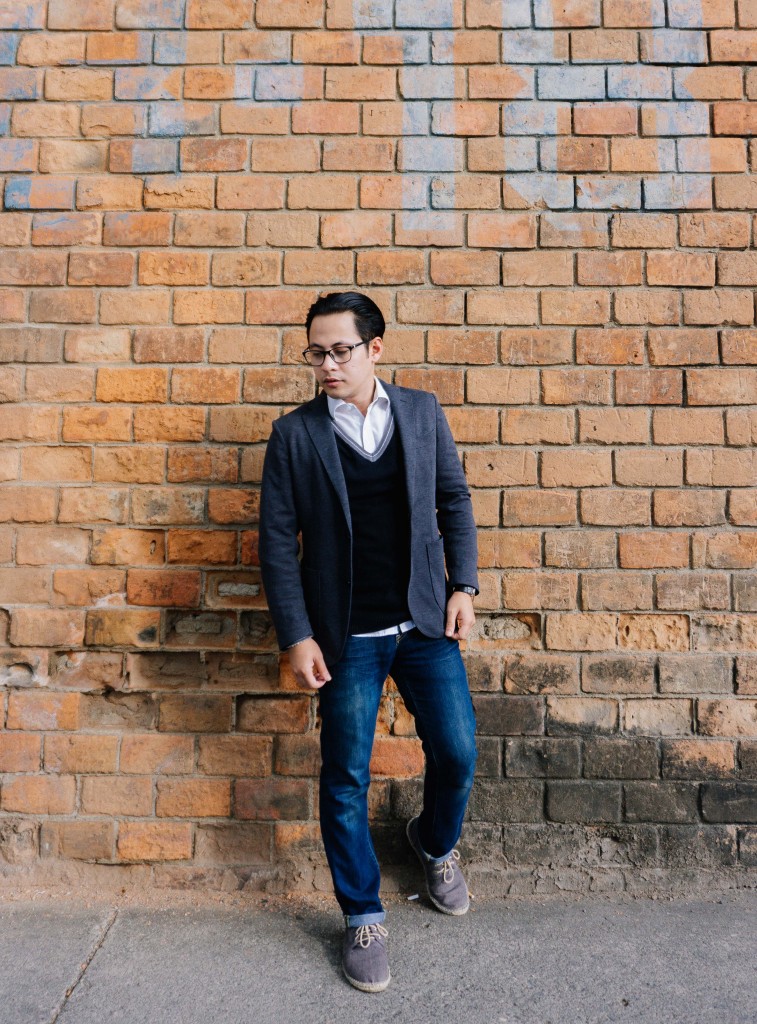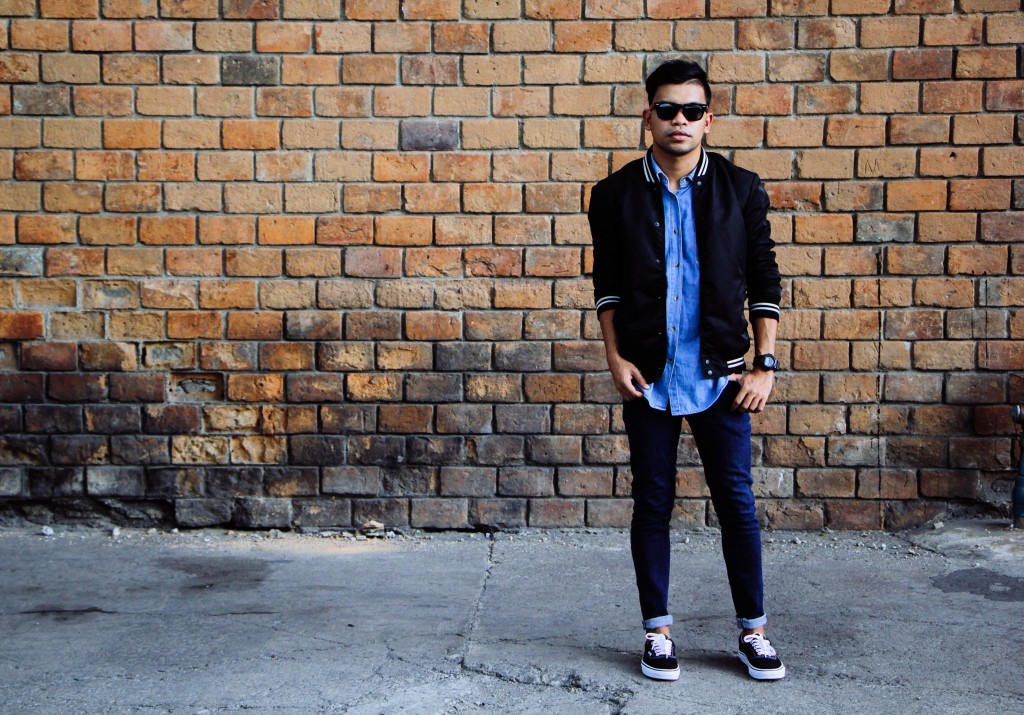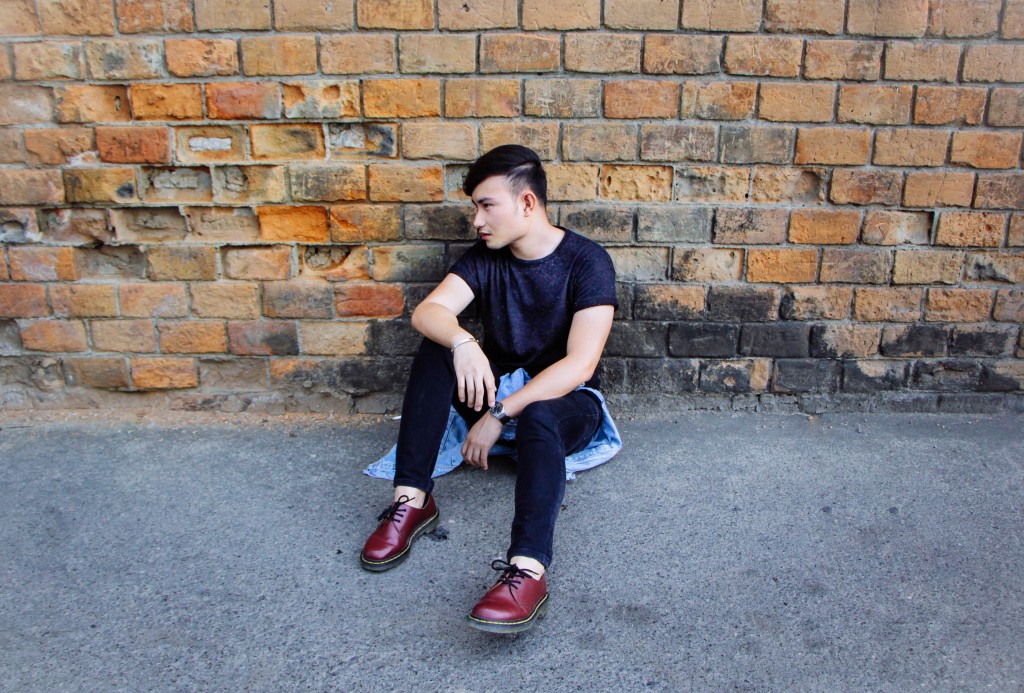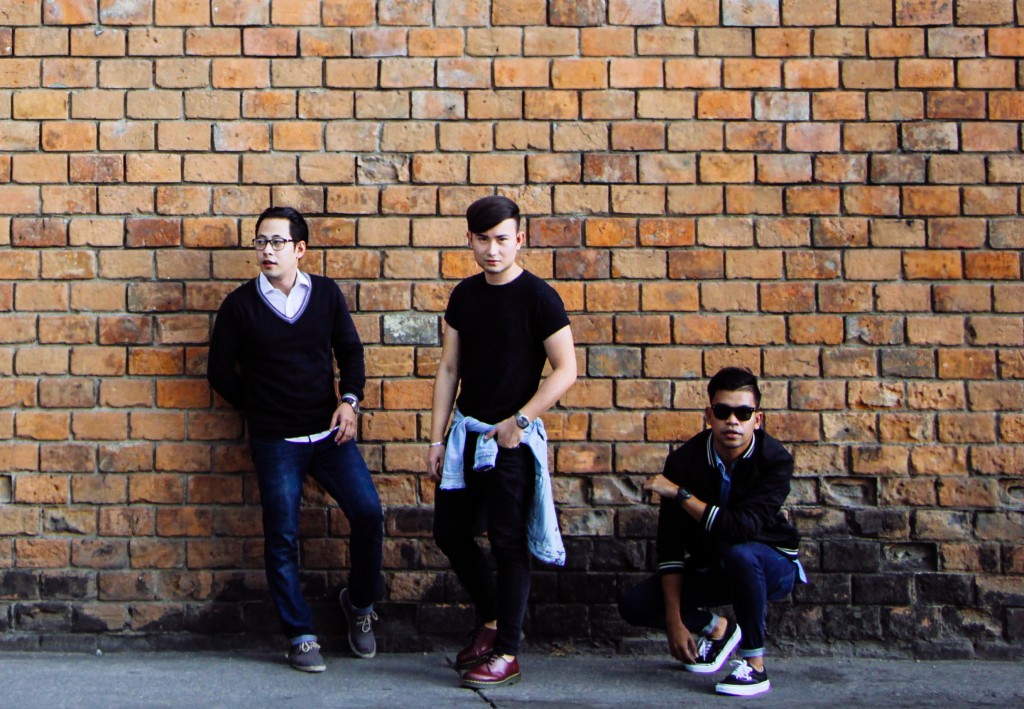 Beg to disagree? Let me know in the comments below. BTW, follow my friends or fellow personal style bloggers: Philip of almostablogger.weebly.com and Neil of chefbuano.com  Seeya!
Photographed By: Dan Tutor & Malou Cubil of Sublime Setup
---
I'M WEARING:
Black Spray On Skinny Jeans by TOPMAN
Black T-Shirt by TOPMAN
Distressed Denim Jacket by H&M
Cherry Red Shoes by Dr. Martens
Black Watch by SKAGEN
---