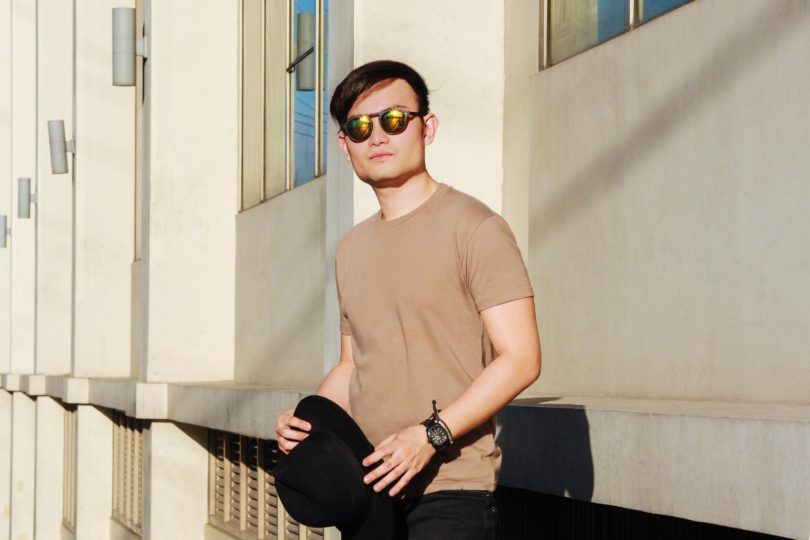 TThese sunglasses are so cool from Springfield. I can go to any summer adventure wearing this. I like that it makes flares when hit by the sun and reflects the green and gold version of its surroundings. It's like magic, right? (LOL) I like it so much I made a whole look inspired by this.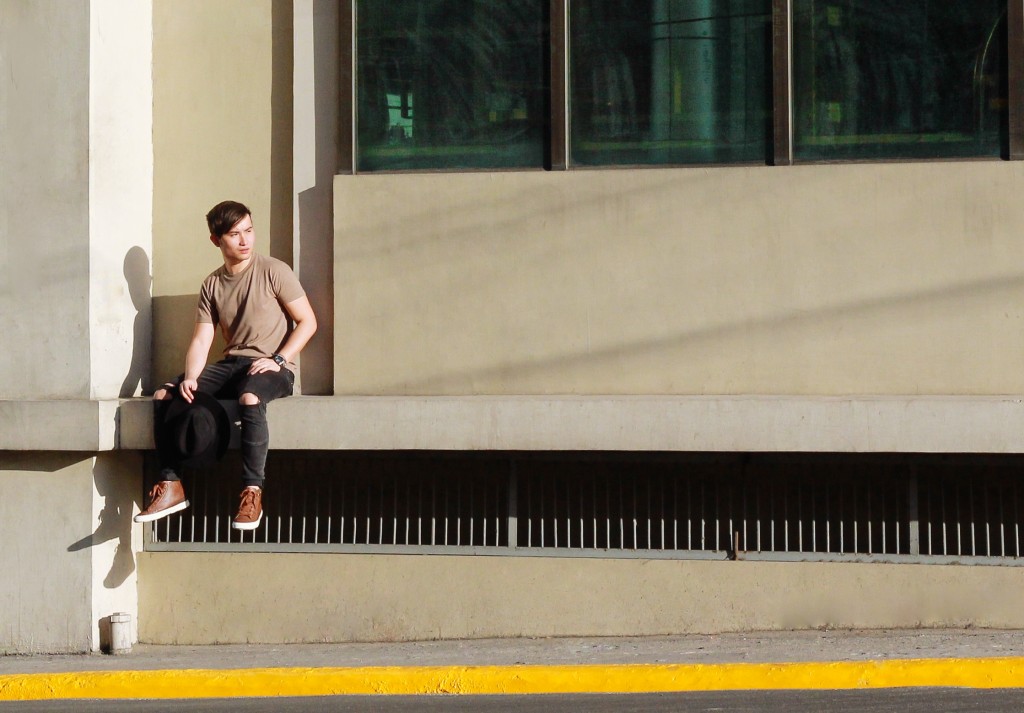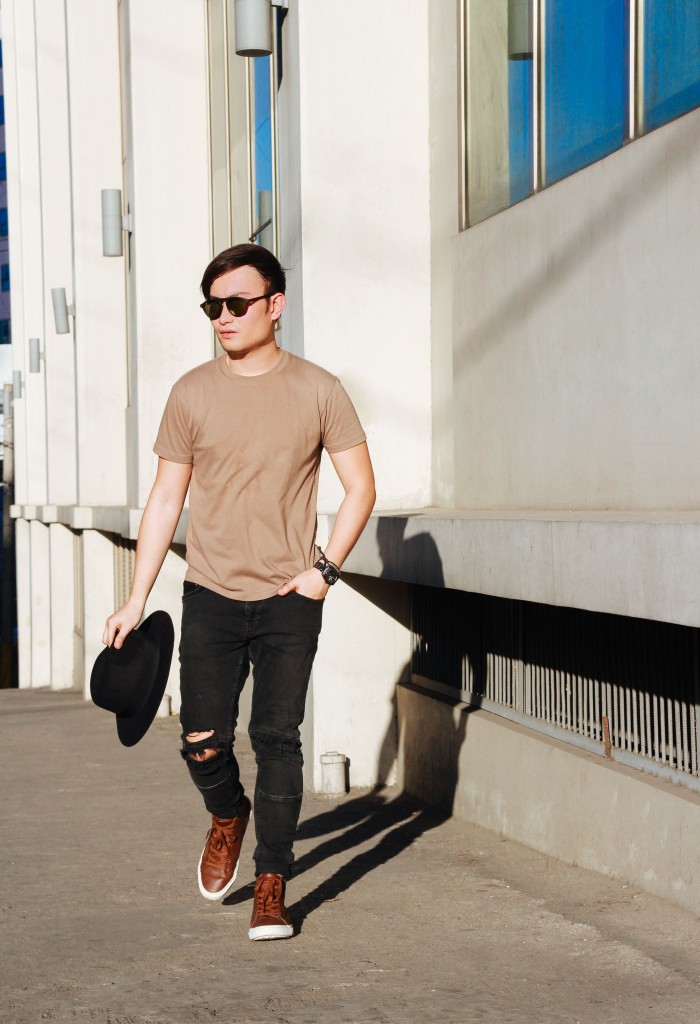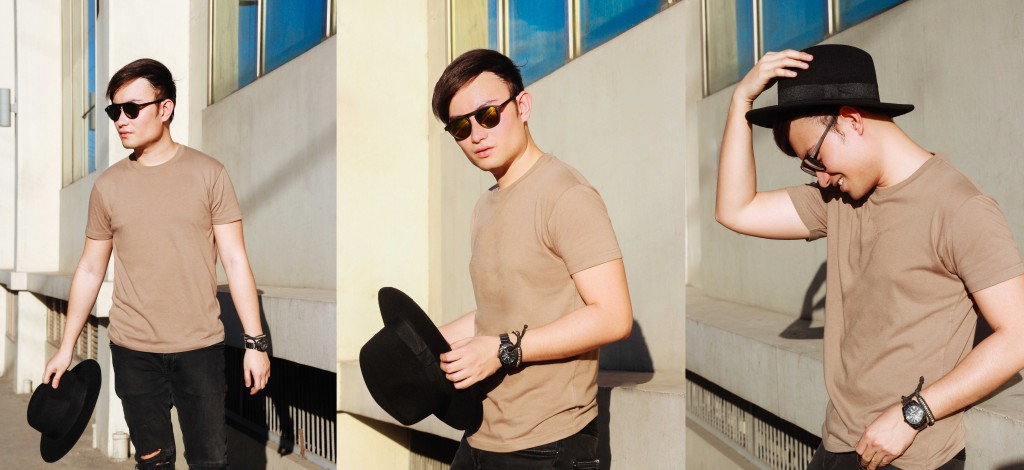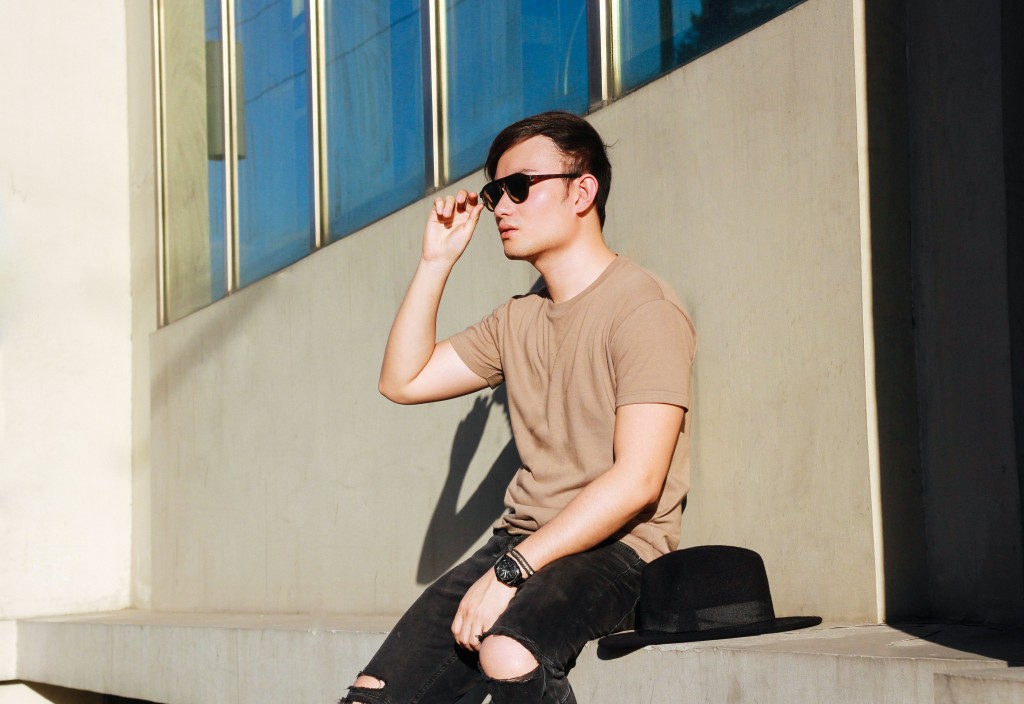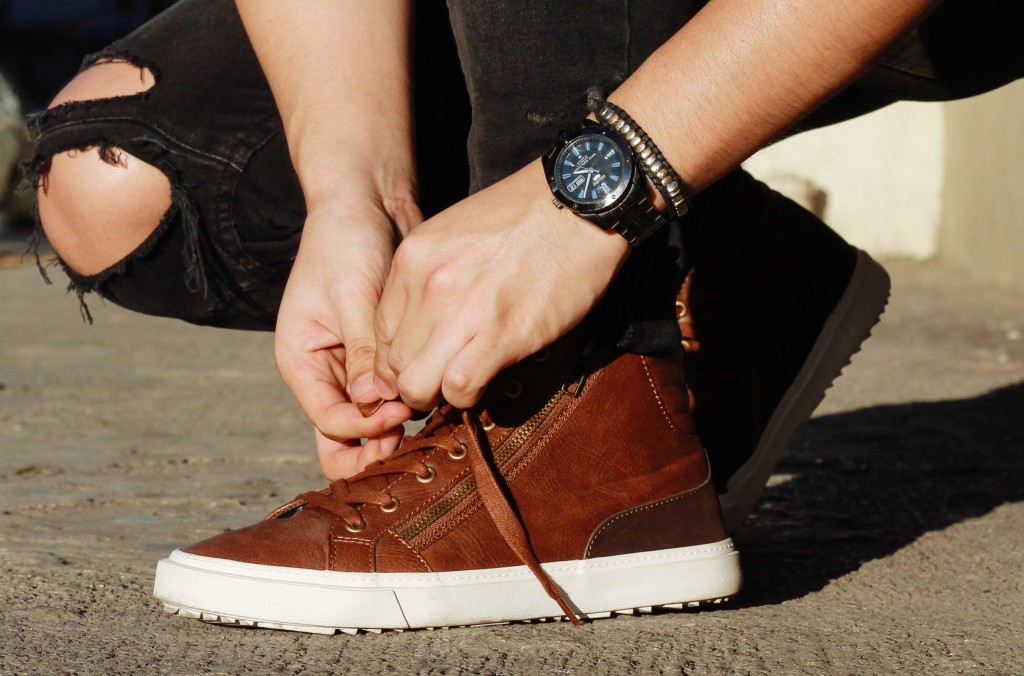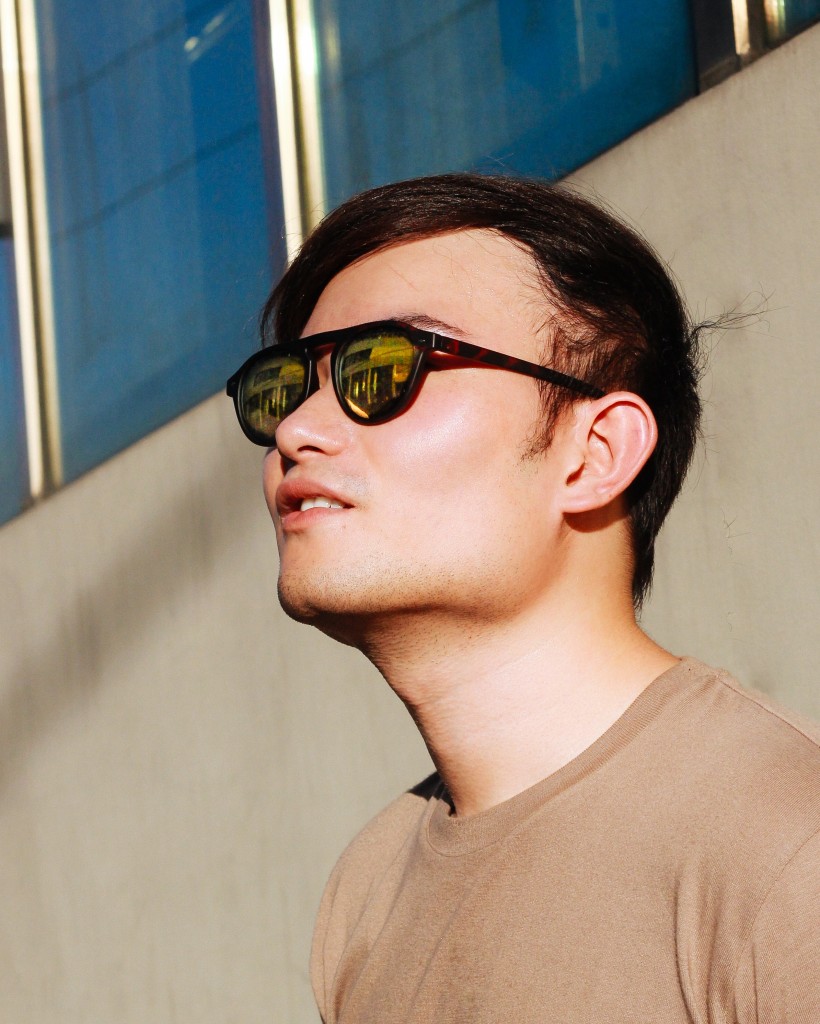 The camel or neutral brown tee and the black biker pants with the dark brown boots are great together. It gives a cool, breezy and relaxed look as well as an earthy, great outdoorsy appearance, perfect for city strolling in the summer. I opted for the camel tee, which is lighter than the boots and pants so that the attention goes to the upper part of my body, giving me extra height. You know what I mean. The black hat, as well as the black bracelet and watch, compliment the overall outfit and complete the color combinations.
Sunglasses doesn't just add an element to your getup but also protect your eyes from the UV rays of the sun especially this summer season.  When choosing sunglasses, look for UV-protection details on product labels and it would be best to pick those that block 99 to 100 percent of both UVA and UVB rays.
Later guys!
---
I'M WEARING:
Camel Packaged Dry Crew Neck T-Shirt by UNIQLO
Black Biker Super Skinny Jeans by Bershka
Black Watch by CASIO
---