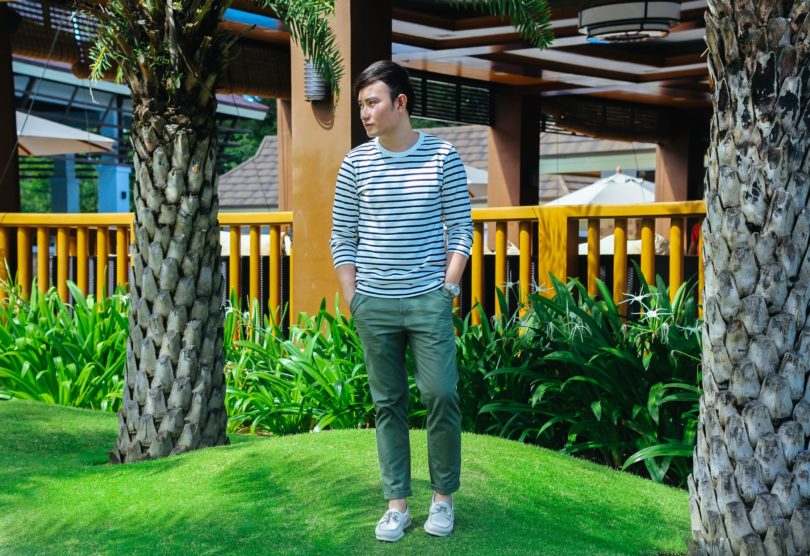 HHave you noticed the sky lately? Yeah! It's more sun and little to no clouds at all. It is pretty obvious that summer is within our grasp. If you haven't read my previous post, I've been hyping about it. Maybe that's why my happiness really translated through the photos there. (LOL)
Probably by now you're already planning where to go, who to go with and maybe when the getaway will happen. Aren't you forgetting something? Is that all? Are you sure? How about what you will wear?
If you are planning or have planned about it, well, I like you already! If not, then don't worry. I will give you some pointers on what to wear this summer.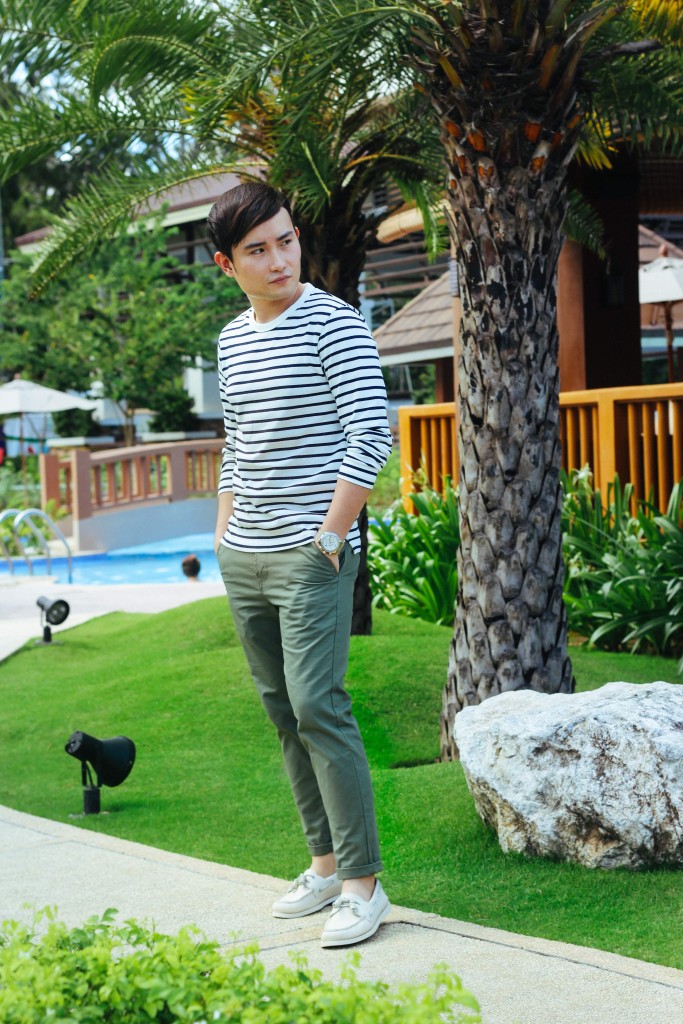 Ok, so let's start with what trends almost all clothing brands are offering. First, the colors, you'll see lots of green on clothes this summer. It will be on bomber jackets, shirts, shorts, and chinos. I suggest to opt for a darker shade of green and pair it with white, light gray or any color near to those.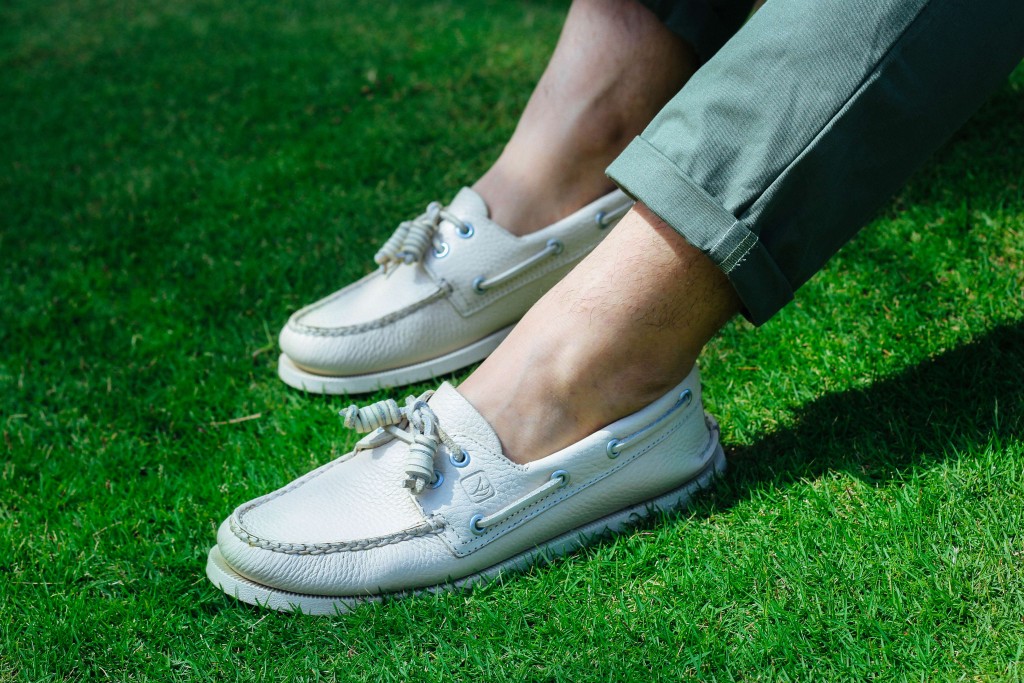 Stripes are also on trend but well; stripes, in my opinion, will never die. Stripes can go from rainy season to summer. A blue stripe on white combination is best for summer. It will give you the nautical or sailor look.
Last on my list is the wide-leg trousers. I have some hesitations using a wide-leg pants because it makes me look shorter because honestly, I'll always be a skinny jeans guy. So, as an alternative, I tried this relaxed fit chinos.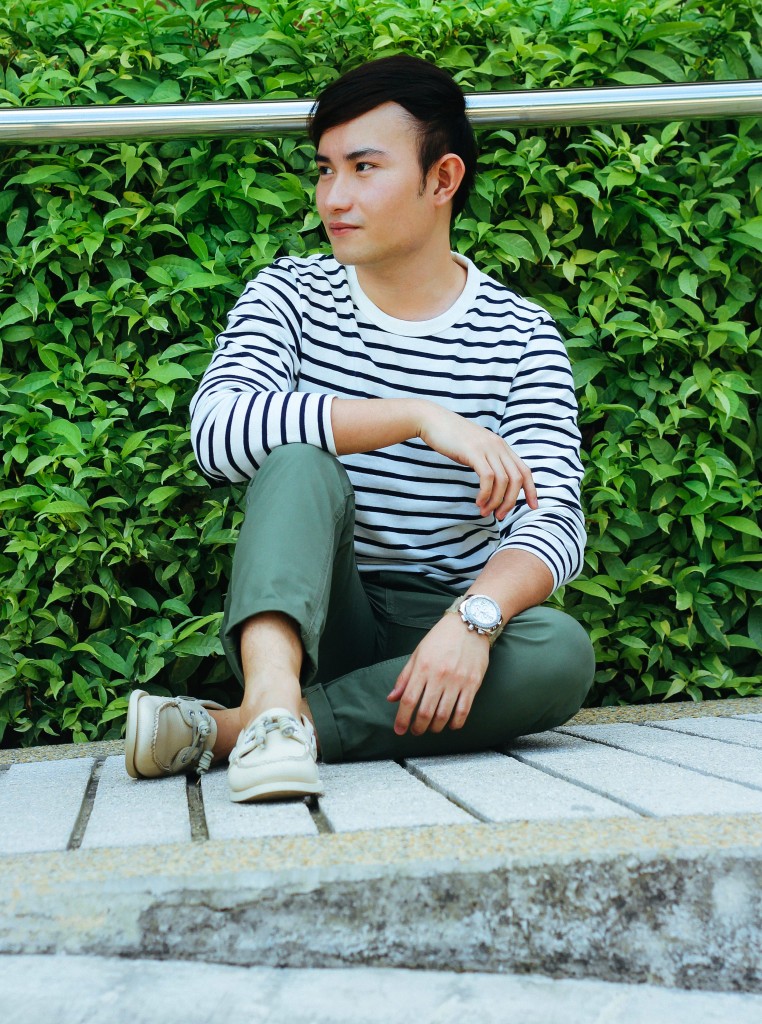 Remember, trends are just trends. They are not permanent. As I've said before, it's always wise to invest on staples rather than on trends so if you want a certain trend, make sure it fits your personality and most of all it makes you look and feel good.
---
I'M WEARING:
Striped Long Sleeve T-shirt by UNIQLO
Green Chino Trousers by PULL&BEAR
Watch by TechnoMarine
White Boat Shoes by Sperry
[gap height="5″]
---