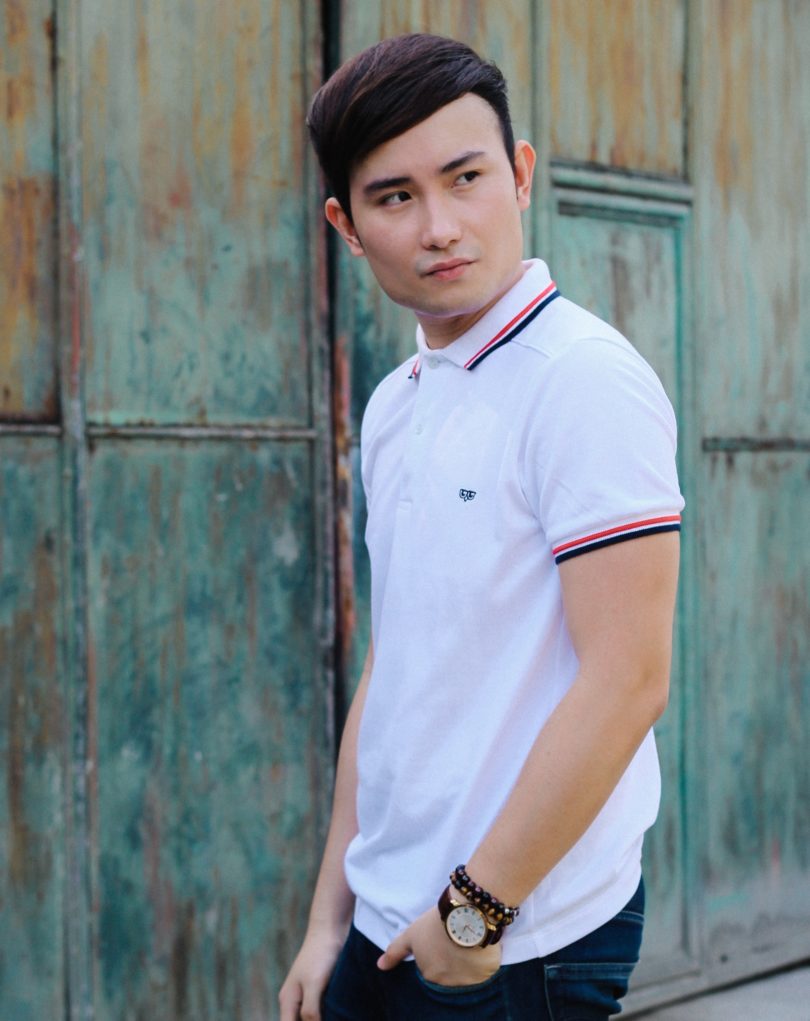 CCasual Sunday is the day where we take it all down and easy. It's the last day before work for some us. And for many of us, it's the only time we can have a proper breakfast, to be honest. Most of us may spend it with the family, going to mass or doing the things we love like our hobbies. Casual means unconcerned or relaxed but just because it's a "casual" Sunday, it doesn't mean we put no concern on the way we look. You may just want to wear a regular tee or a simple polo shirt for the Lord's Day but I can give you tips on how to upgrade that. Here are the things that I do to upgrade my usual Sunday look.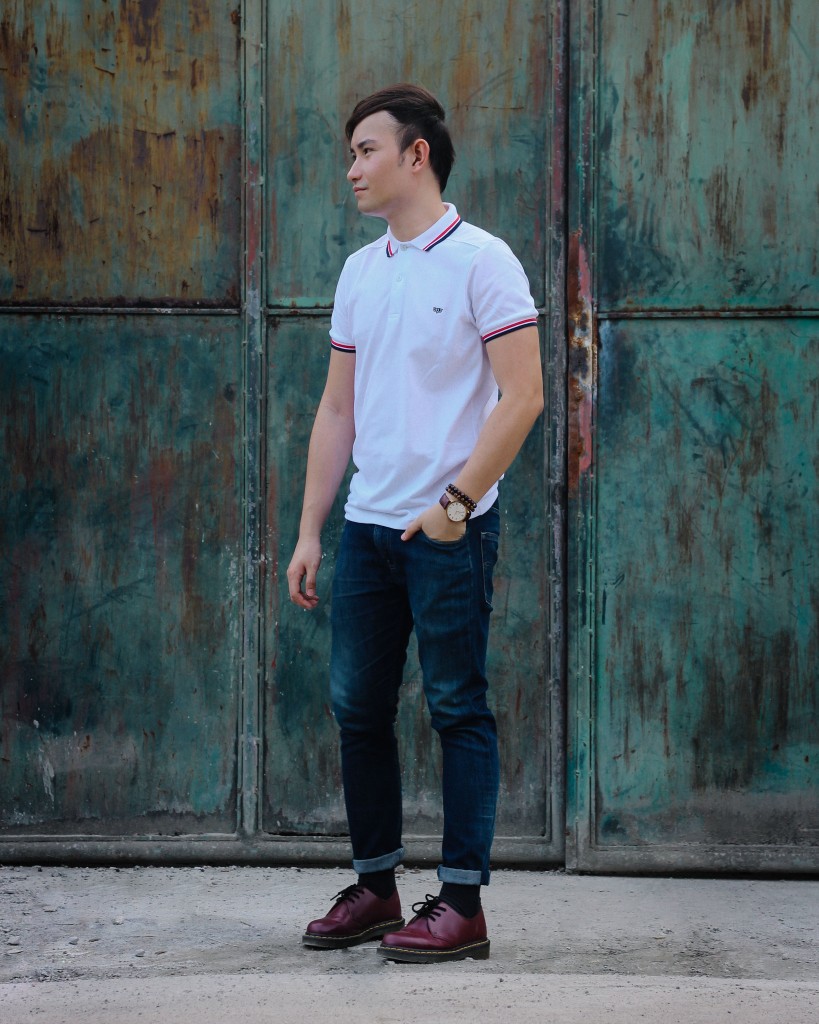 First off are accessories. Accessories can be extremely powerful because they can complete the look. For some of you who aren't really into jewelry, try adding one thing at a time. One ring or a bracelet stacked to your watch is a good start. Slowly add one over time on succeeding getups. Two kinds of accessories on different body parts are usually enough. Make sure they go together with the clothes you wear and the accessories themselves don't clash. For example, personally, I don't wear gold alongside silver. I think the two don't look good together. Here in this look, I chose to wear the red garnet beaded bracelet that goes together with the red lining of my polo shirt and the yellow/ gold tiger's eye beaded bracelet that matches my watch.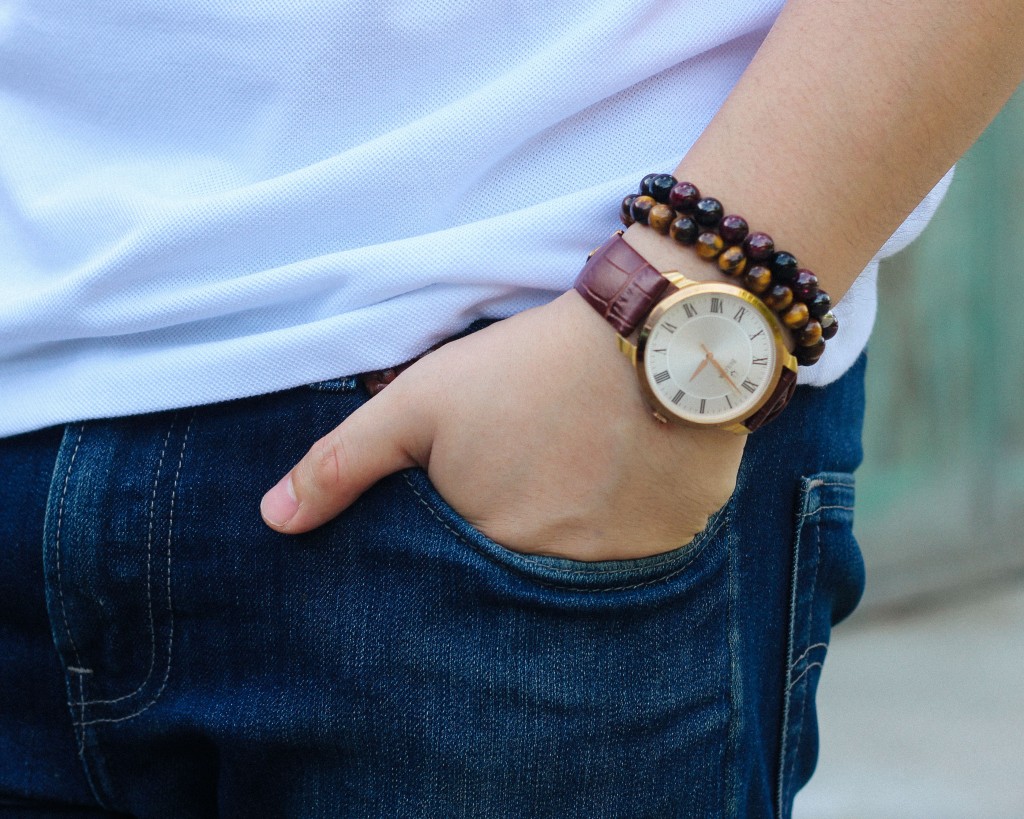 Second is the footwear. The choice of footwear greatly affects the whole outfit. You can dress it down or dress it up, so try experimenting what footwear matches best to your look.
Another element is socks. Socks can also upgrade the outfit. You can opt for a quirky colored pair of socks for a pop of color. I chose to wear my red Dr. Martens because well.. it upgrades any outfit that I wear. Here I paired it with just a simple black pair of socks.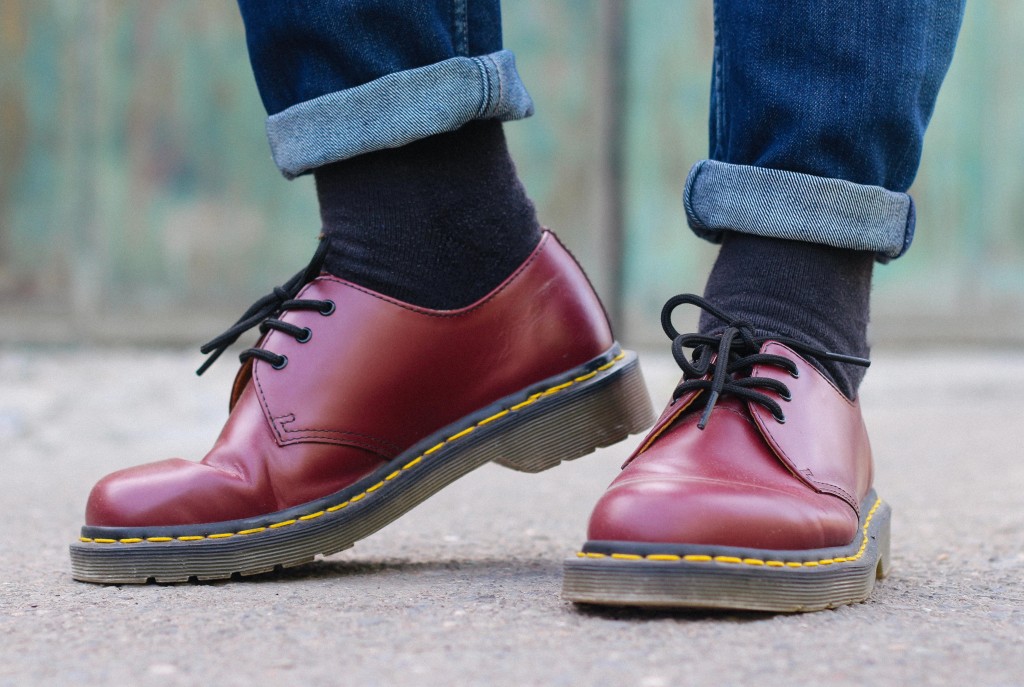 Lastly are the details. Simple details on your shirt or pants make a big difference. Cuffing your pants is one thing. Cuffing means rolling the pants once or twice. I recommend for the short guys like me to have a smaller cuff because having a bigger fold makes your legs look shorter. Another detail is the buttoning of your polo shirt. For a casual look, unbutton two buttons but for an outfit upgrade, I would button them all like what I did in this look.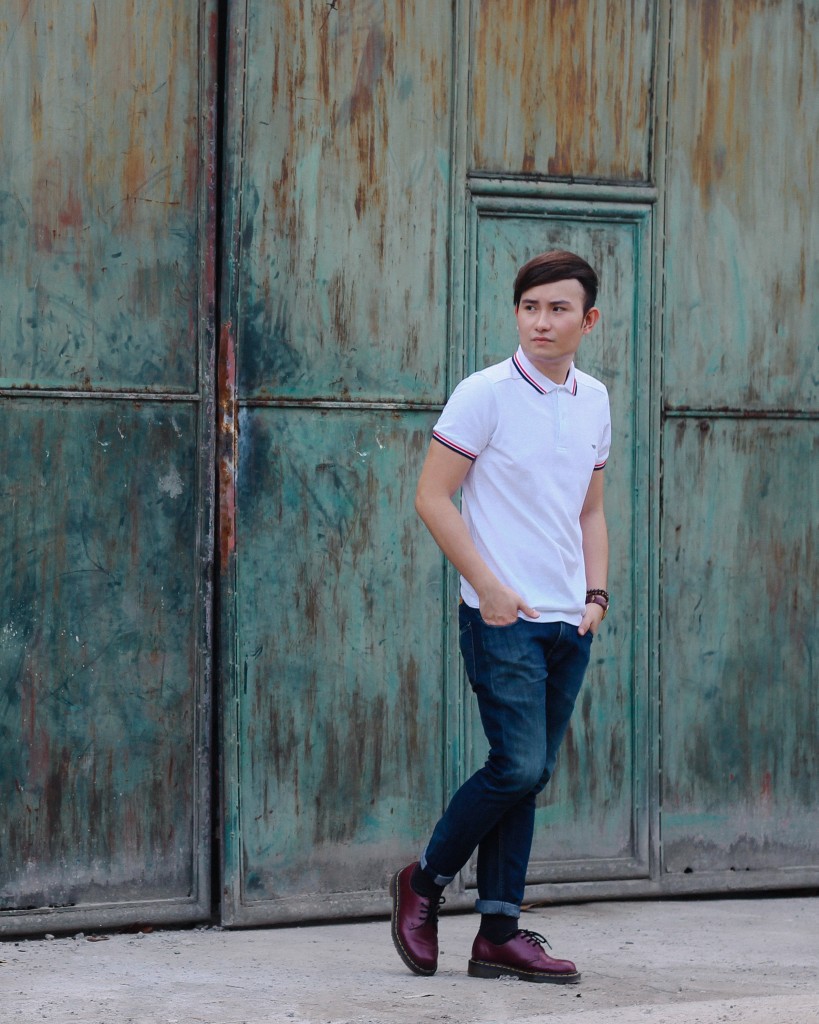 "Always look your best" is one of my mottos because looking our best has an effect on how we feel and how we face our environment. So even on Sundays, we must look our best even if casual is what we're going for.
Do you agree with my tips? What is your usual Sunday getup? Don't be shy and comment below. Seeya. 😉
---
I'M WEARING:
White Polo Shirt by MEMO
Dark Blue Denim Pants by LEVI'S
Watch by BULOVA
Cherry Red Shoes by Dr. Martens
Bracelets by HOMURA
---