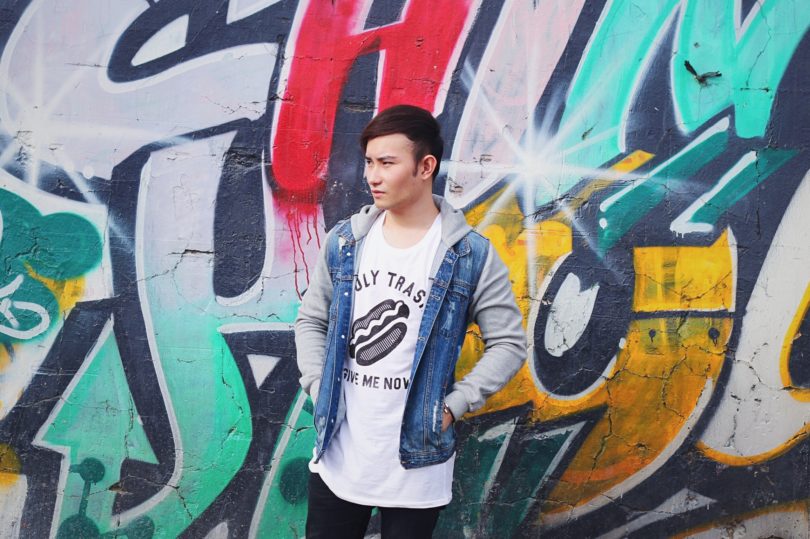 Hi guys! How are you doing? The weather in Cebu this week was unpredictable, as usual. That's why it is important to have a flexible look that you can wear in any kind of weather, especially in times when you aren't sure.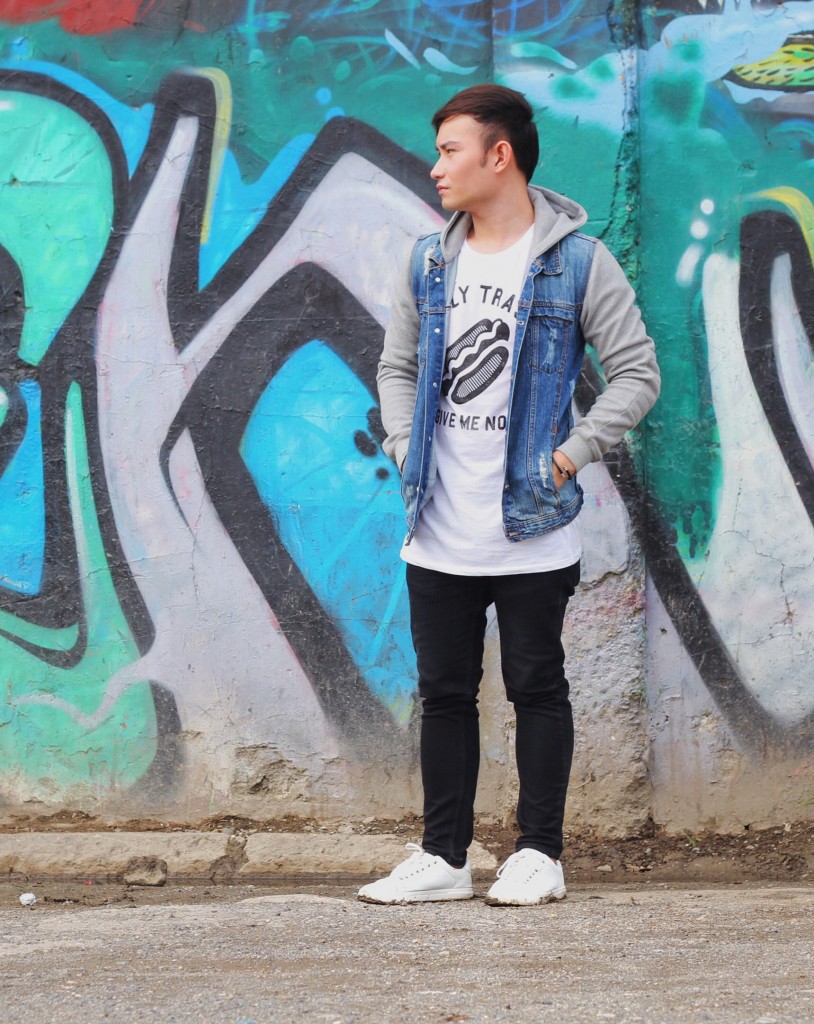 My tip is layering two separate pieces that look good together, and would still look great when you take the outer component. This ensemble I'm wearing is a case in point.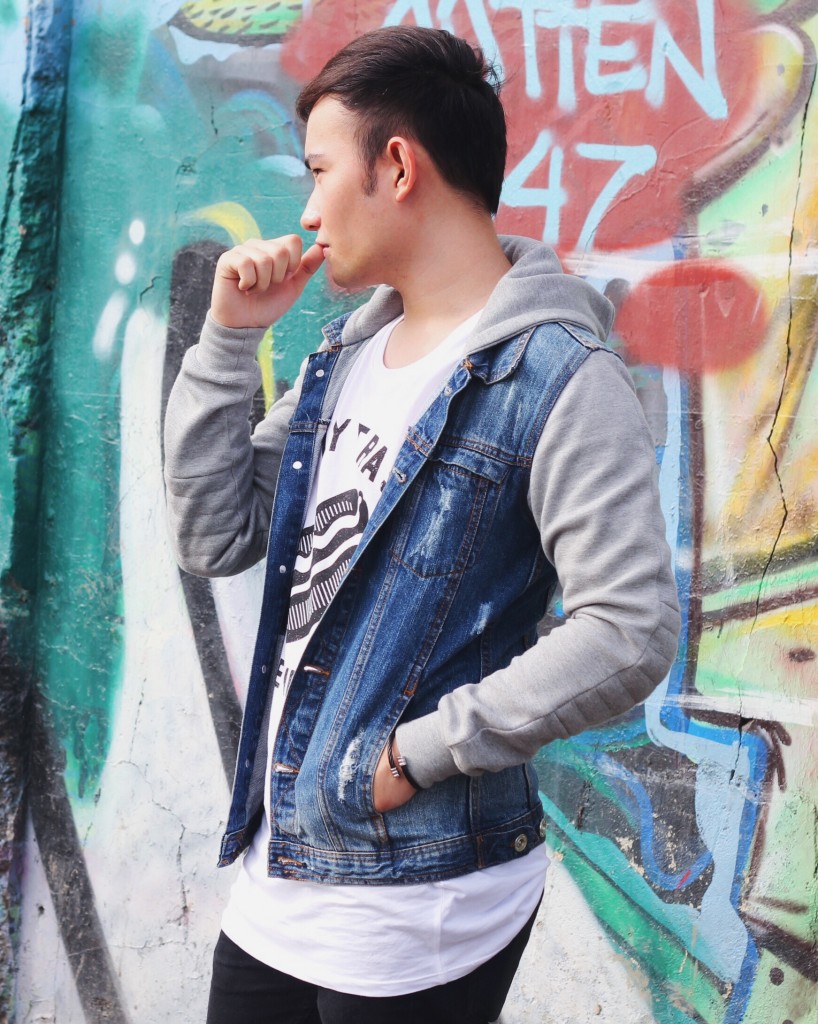 I wore a jacket before leaving my place for this shoot because it was really cloudy and I can sense it would be raining. Upon arriving at this location with such a nice graffiti, the sun shone. Good thing I wore a white thin and airy graphic tee. I wish I could say the same for my unlucky white shoes. As you can see, it got muddy. This pair of white shoes is my current favorite and I still used it for another outfit in another post. And yeah, it will still feature mud on it.
Okay? Cool. Later. 😉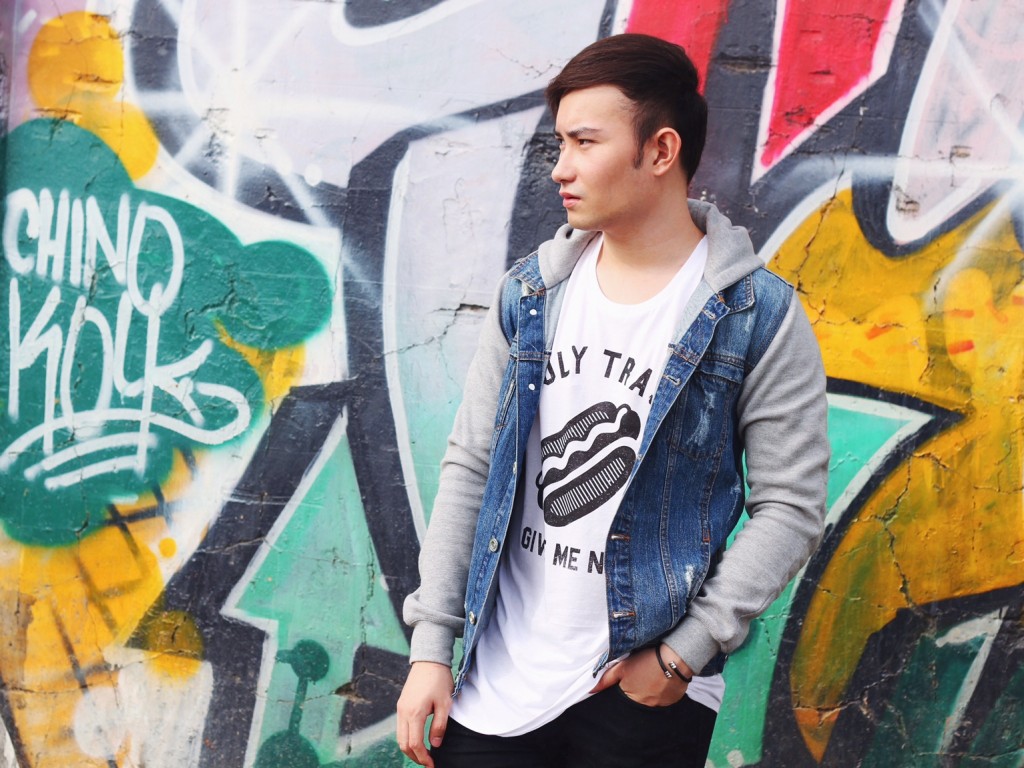 Photographed By: Jasper Amorin
---
I'M WEARING:
Jacket by TOPMAN
Black Spray On Skinny Jeans by TOPMAN
White Graphic T-Shirt by Bershka
White Shoes by ZARA
---