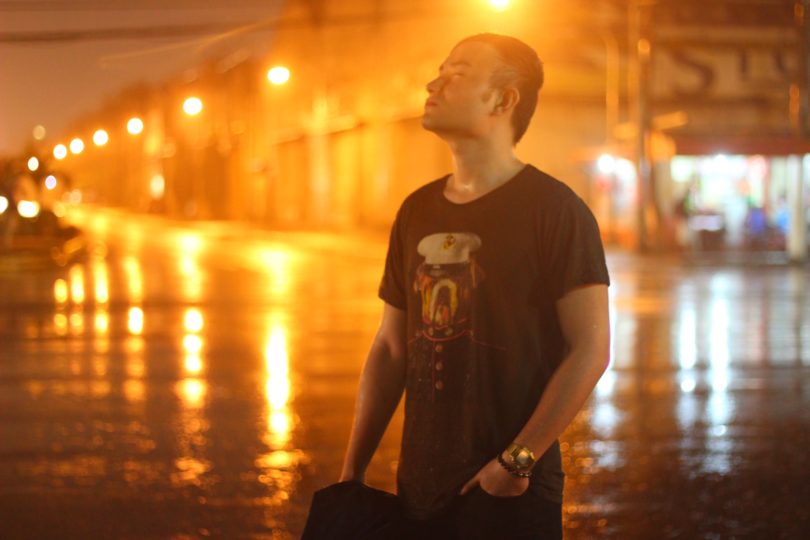 Please stop the singing! I always feel self-conscious when a group of people sings the birthday song for me. I feel happy, no doubt about that but I don't like the instant attention that it gives. But besides that, I love all the other things during my birthday. Lots of people greet you, especially in Facebook. The close friends and family greet with emotional essays and the acquaintances you really haven't meet or spoken to makes the connection. And to top it all off, the parties and the gifts!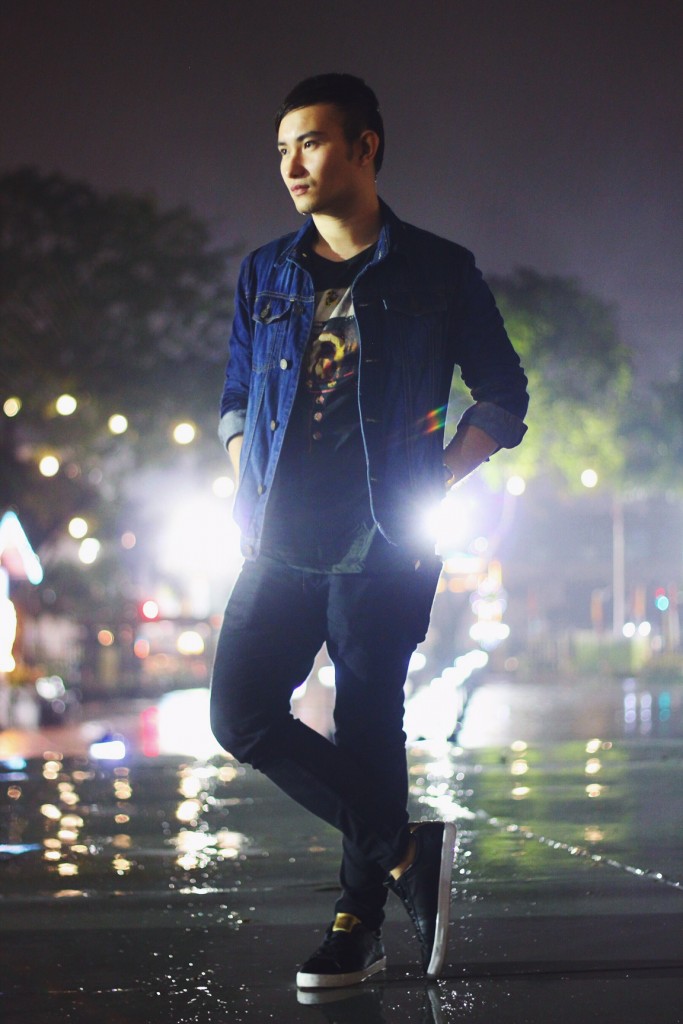 Speaking of gifts, I'd like to think that this blog is my long-term gift for myself. This makes me happy. I was soaking wet in this one. I love the fact that I am able to create wonderful photos together with my photographer and at the same time showcase my personal style. This blog is on the works, and it keeps me positive, it may not be perfect but it it's my masterpiece in the making.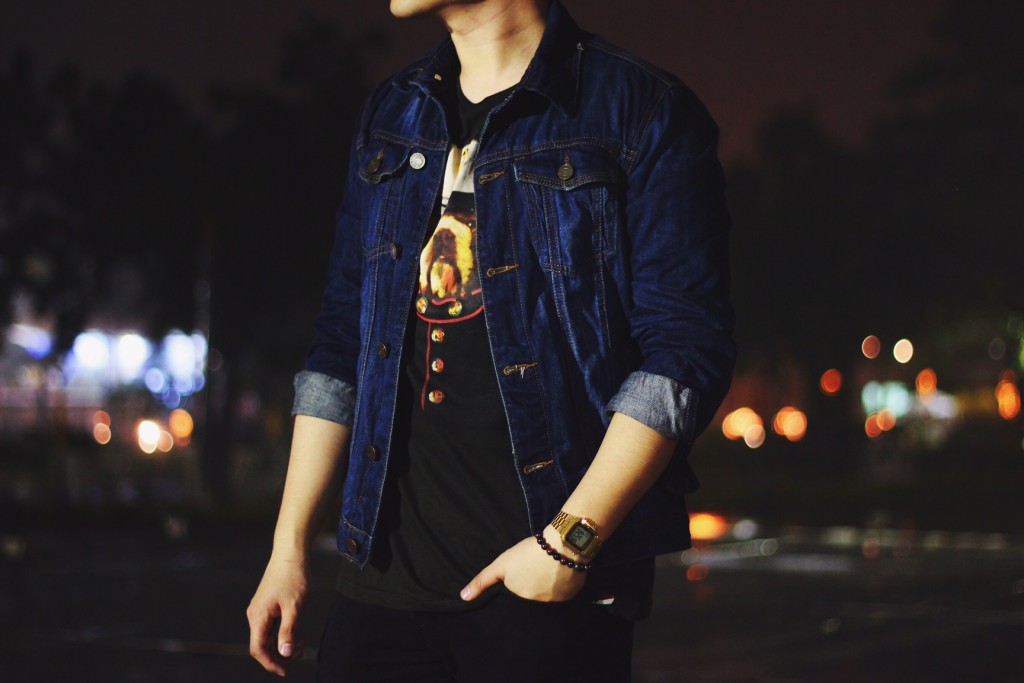 I believe people should continue doing things that makes you happy. As long as nobody is being hurt in the process, then do it. Down to what I'm wearing, since it's evening, I decided to wear a dark blue denim jacket. For me, it is a staple thing in your closet. You can pair it to anything really, giving your look an edge. I paired this one with a black graphic tee, and black pants. To make everything cohesive, I added a gold watch and a garnet beaded bracelet for bling.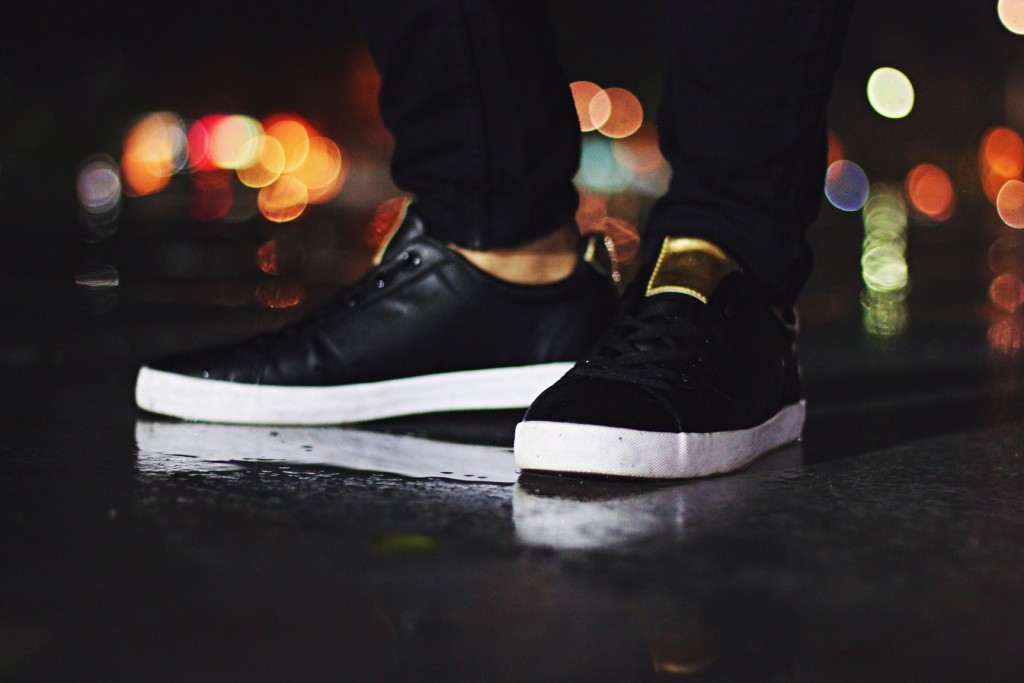 So, what do you think guys? What do you love most of your birthdays? And what do you aspire to your older self?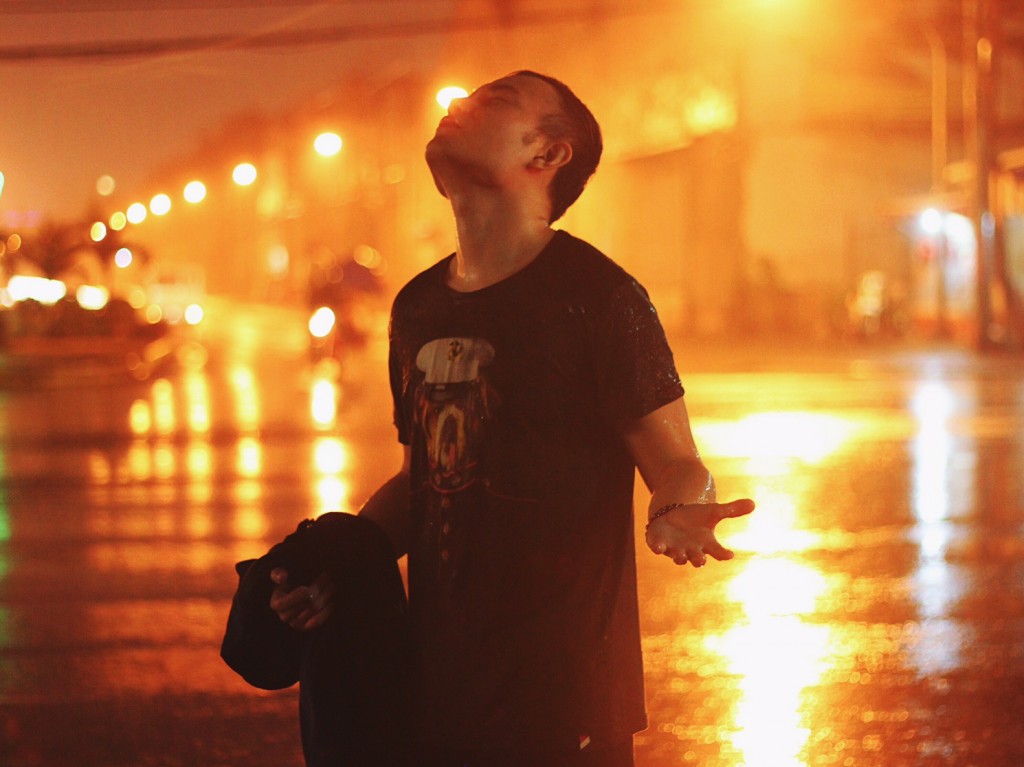 Photographed By: Jasper Amorin
---
I'M WEARING:
Denim Jacket by Bershka
Black Spray On Skinny Jeans by TOPMAN
Black Printed Tee by COTTON ON
Black Sneaker by H&M
Gold Watch by CASIO
Garnet Bracelet by HOMURA
---