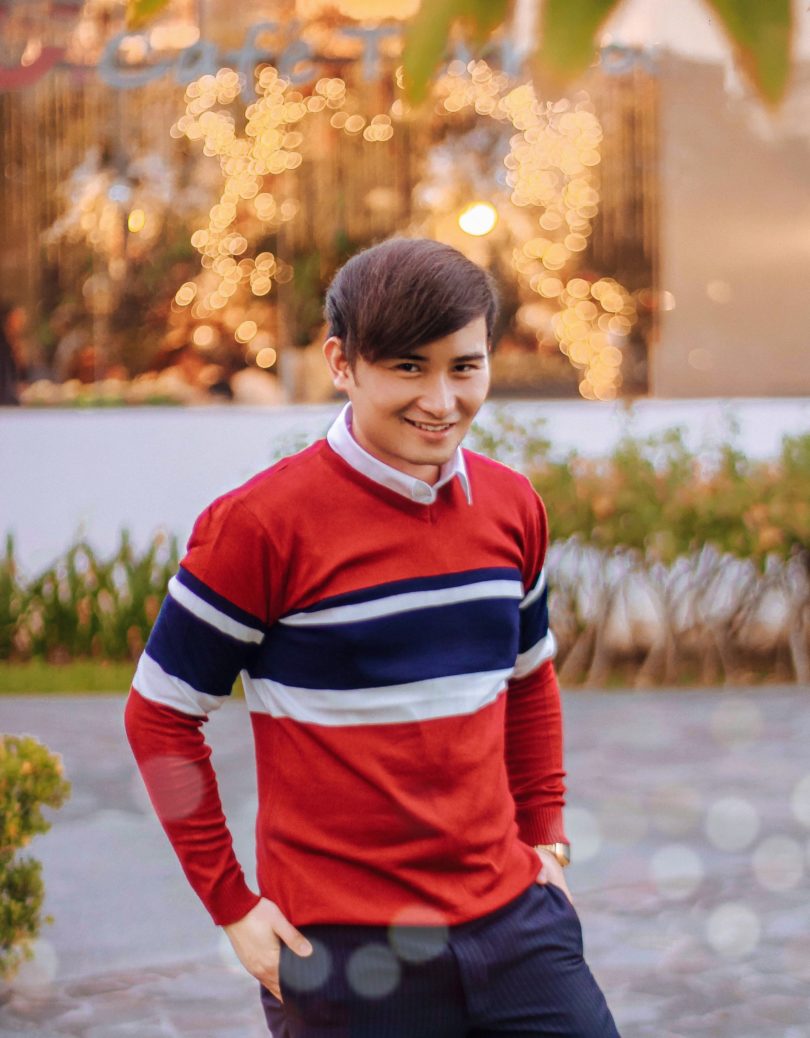 W We've all been there before. That thing when we don't know what to wear for a party or for a simple get together with friends or family in the Metro.  OR maybe an outfit for a Christmas dinner date? I usually look for an inspiration from different sources just like Instagram, Pinterest, fashion sites, and etc.
This time around, I was looking for an inspiration for an all-around get-up for the holiday season. What I mean is that you can wear it from day 'till night on all occasions. May it be for a formal or a casual affair. All weather conditions considered.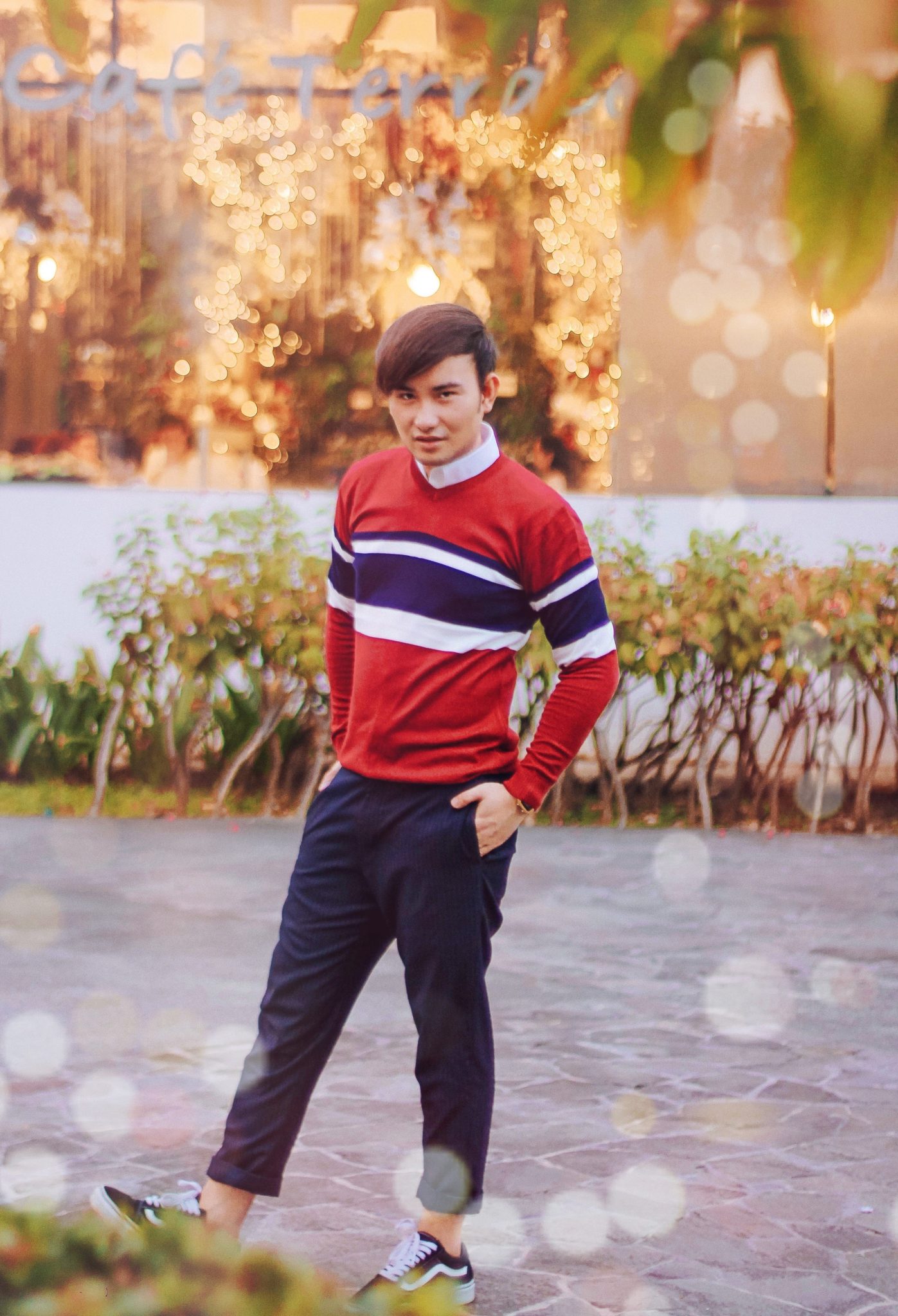 A "CHRISTMASSY" GENT
So, I came up with one. I know. It is not original, actually, but let me explain first.
I paired a Metro Store white button-down shirt underneath a very "Christmassy" Metro Store red pullover for a nice contrast. I want to match the blue detail on the pullover with my pants so I opted to wear a blue pair of slacks. To finish it off and to go out of the ordinary and boring, I chose a footwear that would give the outfit a youthful and playful vibe. Thus, the black and white old skool Vans.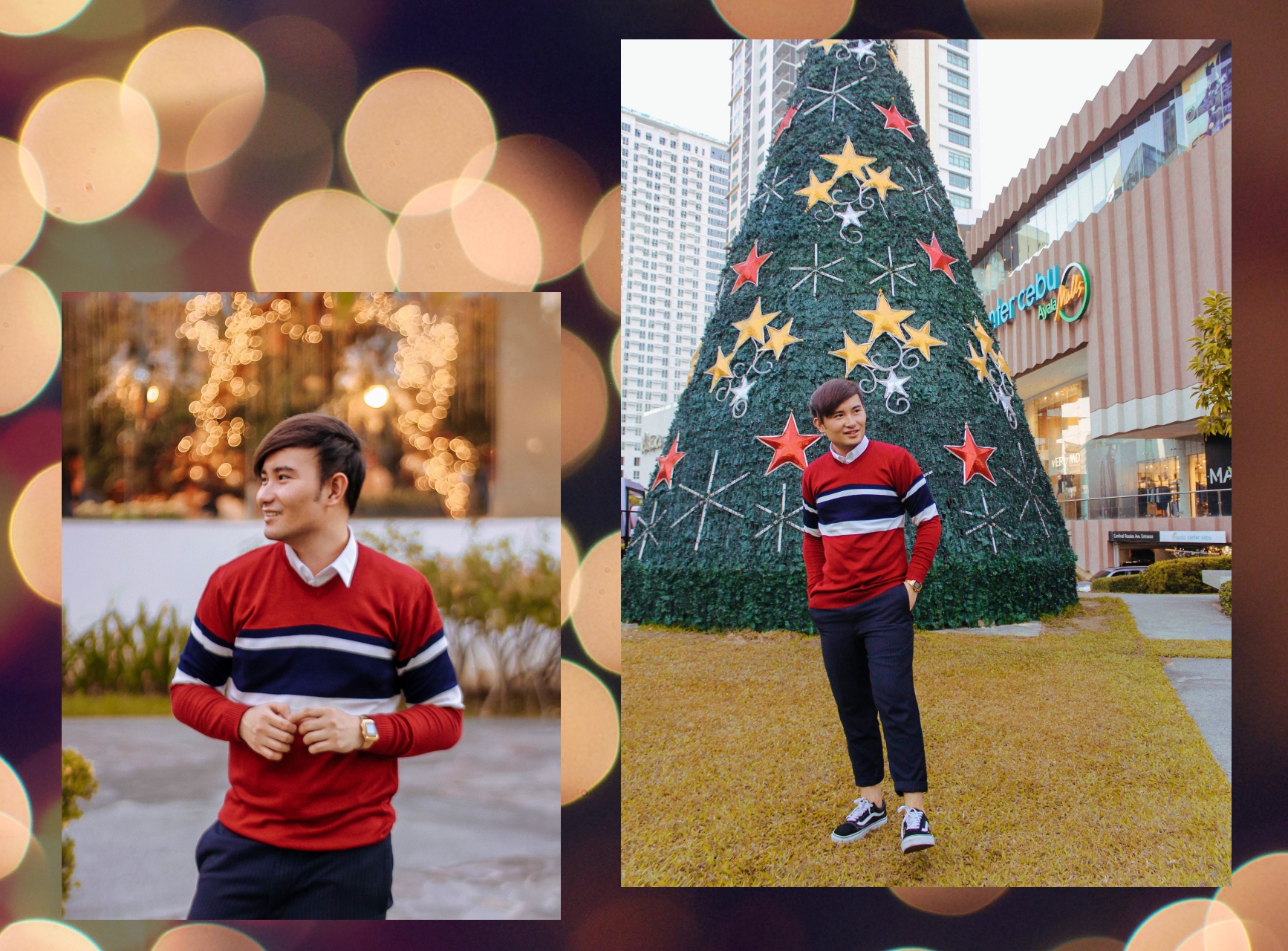 A VERSATILE OUTFIT FOR THE METRO HOLIDAY GENT
Sure. This a very classic holiday look: a pullover over a button-down white shirt. But, it works. Why? If it gets humid, you can remove the pullover to show your outfit number two. Get-up number two would be the button-down shirt on by itself. You can just wrap the pullover around your waist or you can also hang it on your shoulders as well. Right? Either way, both looks are spot on.
With get-up number one, it could work on more formal affairs like a Christmas party, a romantic dinner date or maybe a for "Misa de Gallo". Outfit number two would be for everything else. Haha! A stroll on the mall perhaps? ;)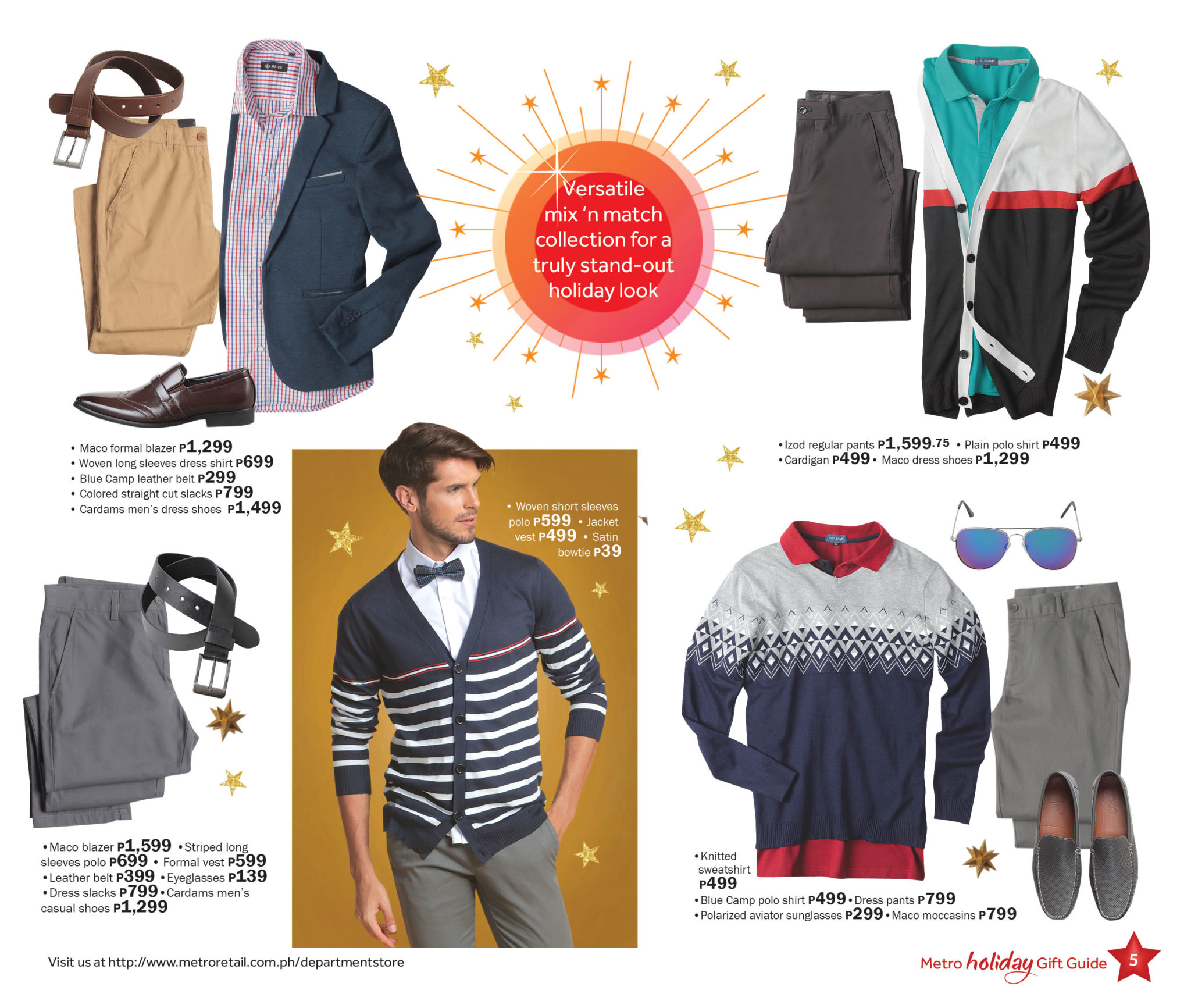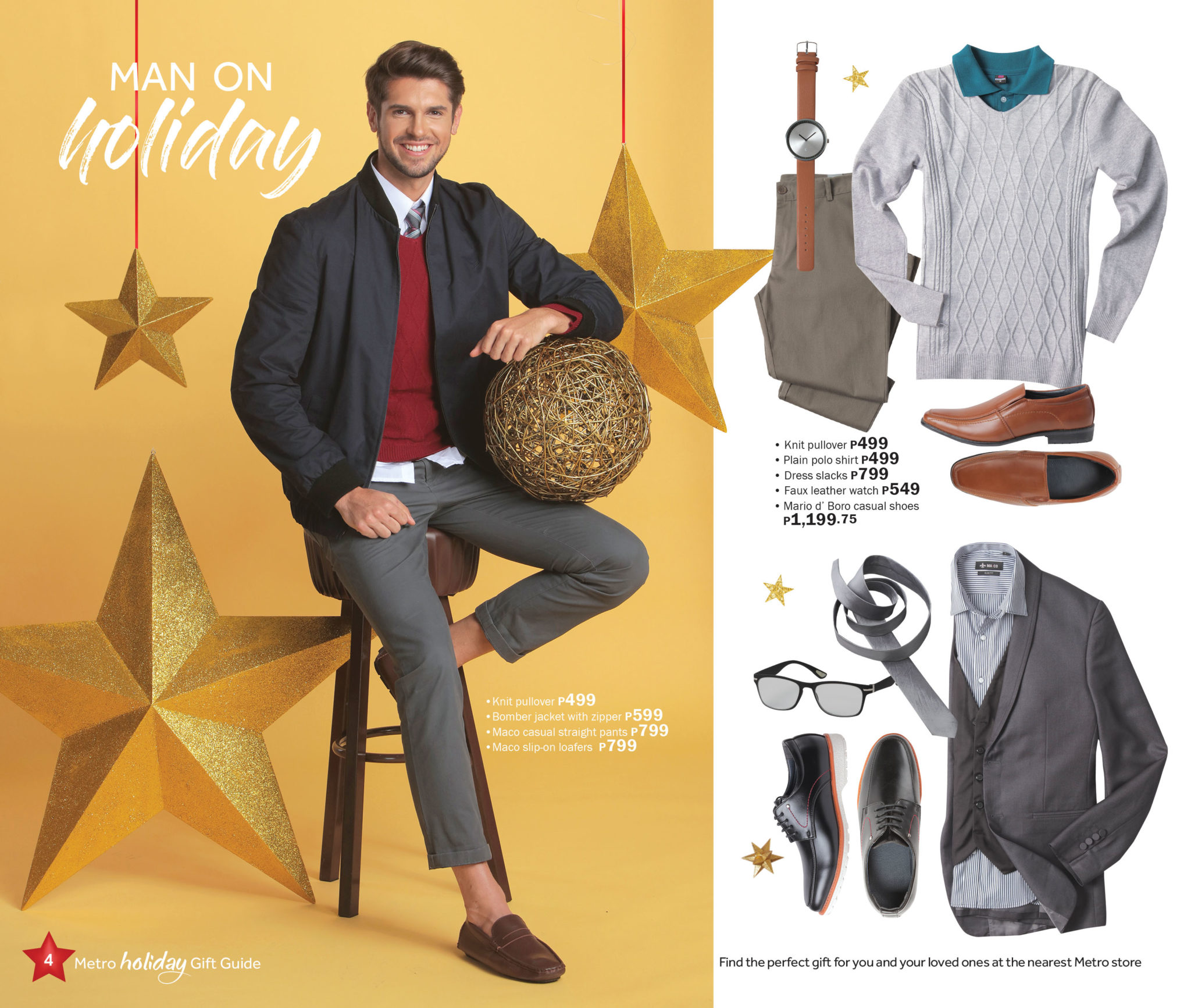 A METRO STORE LOOKBOOK
As you've observed, almost all my pieces here on this outfit are from Store. They have a wide selection in terms of pieces of clothing for the guys. Some are really affordable but not compromising the quality and of course, the style. I also included two lookbooks for you guys. Of course, all are from the Metro Store.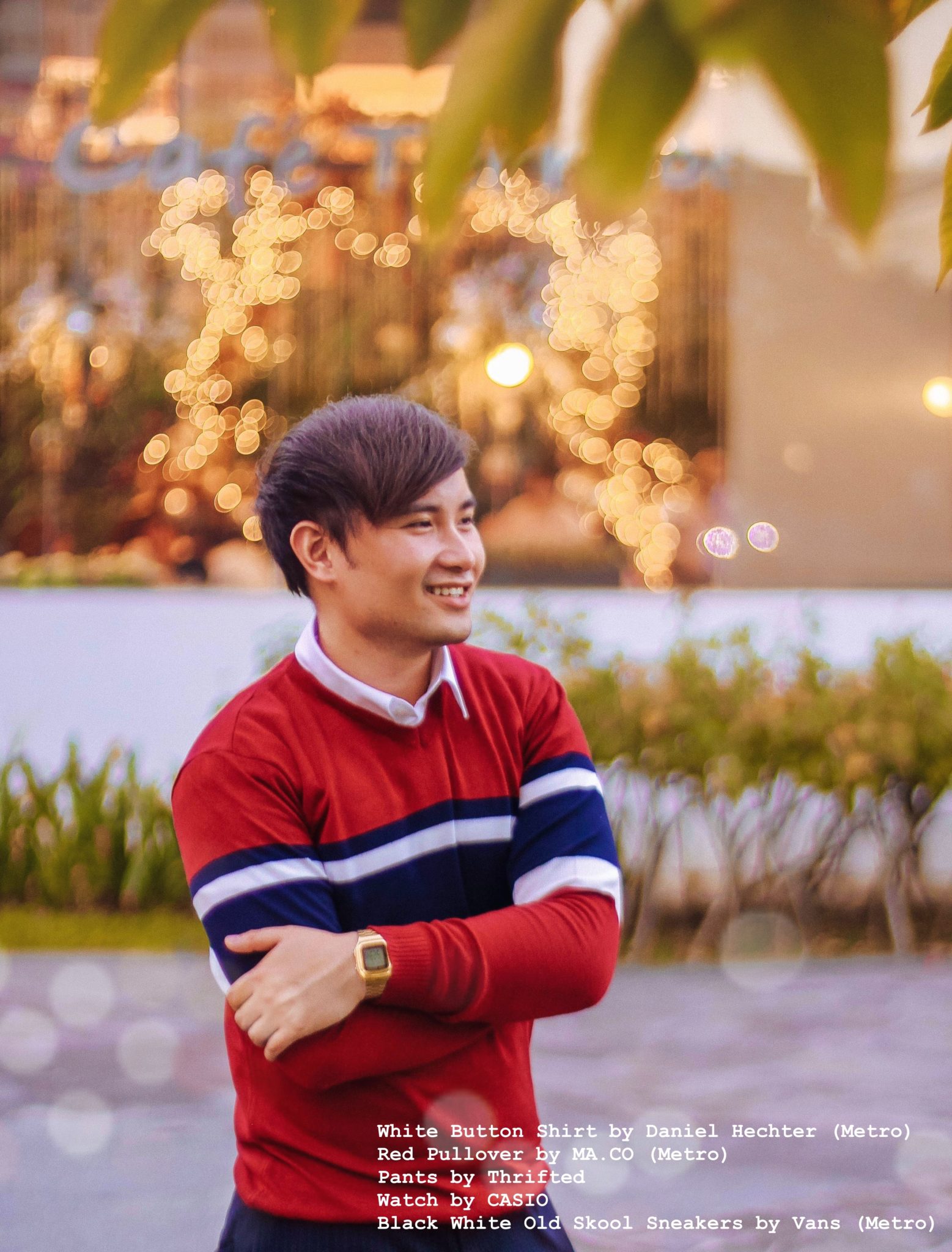 So, that's it gals and gents! I wish you a dapper and stylish Christmas and a glamorous new year! See ya!
---
Photographed By Ken Triana
Art Direction By Lloyd Chua
Styling By Lloyd Chua
Photo Post-Processing By Lloyd Chua
~ CEBU MEN FASHION & STYLEÂ BLOGGER