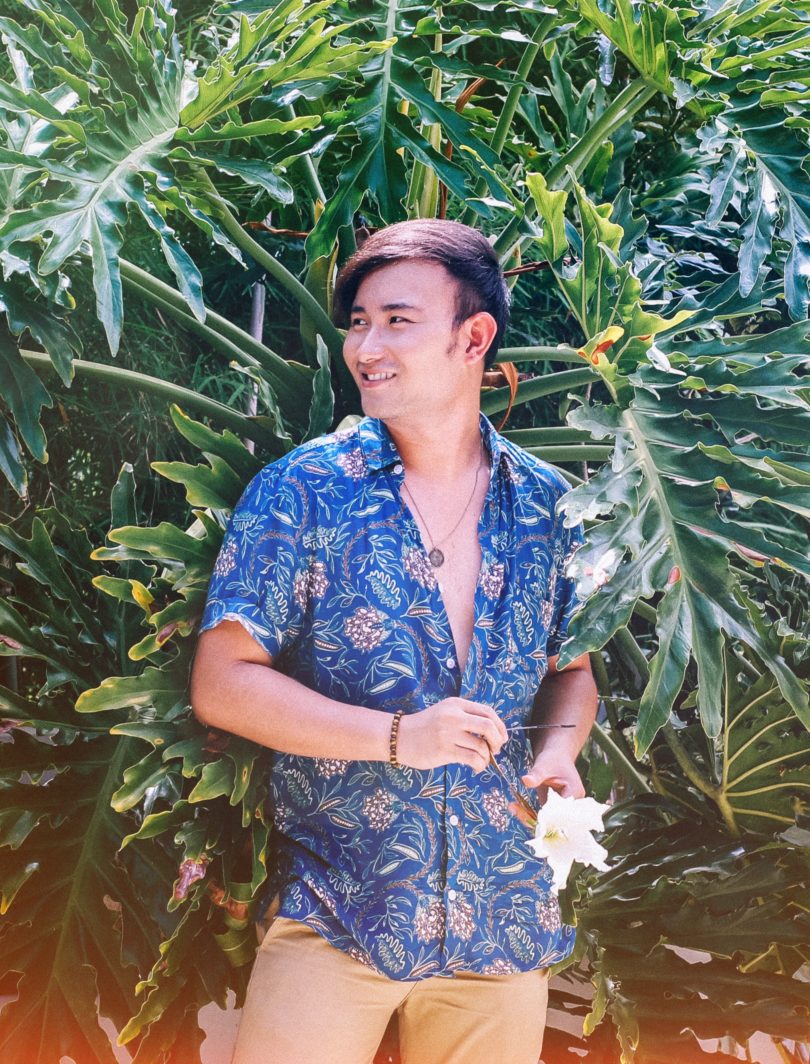 HHey there, titos and titas of Cebu! It is sad to say but our summer here in the Philippines is ending. L That is why here in Cebu, it is constantly raining already. I am kind of sad but at the same time, I want to get ready for the season that I love as well the rainy season.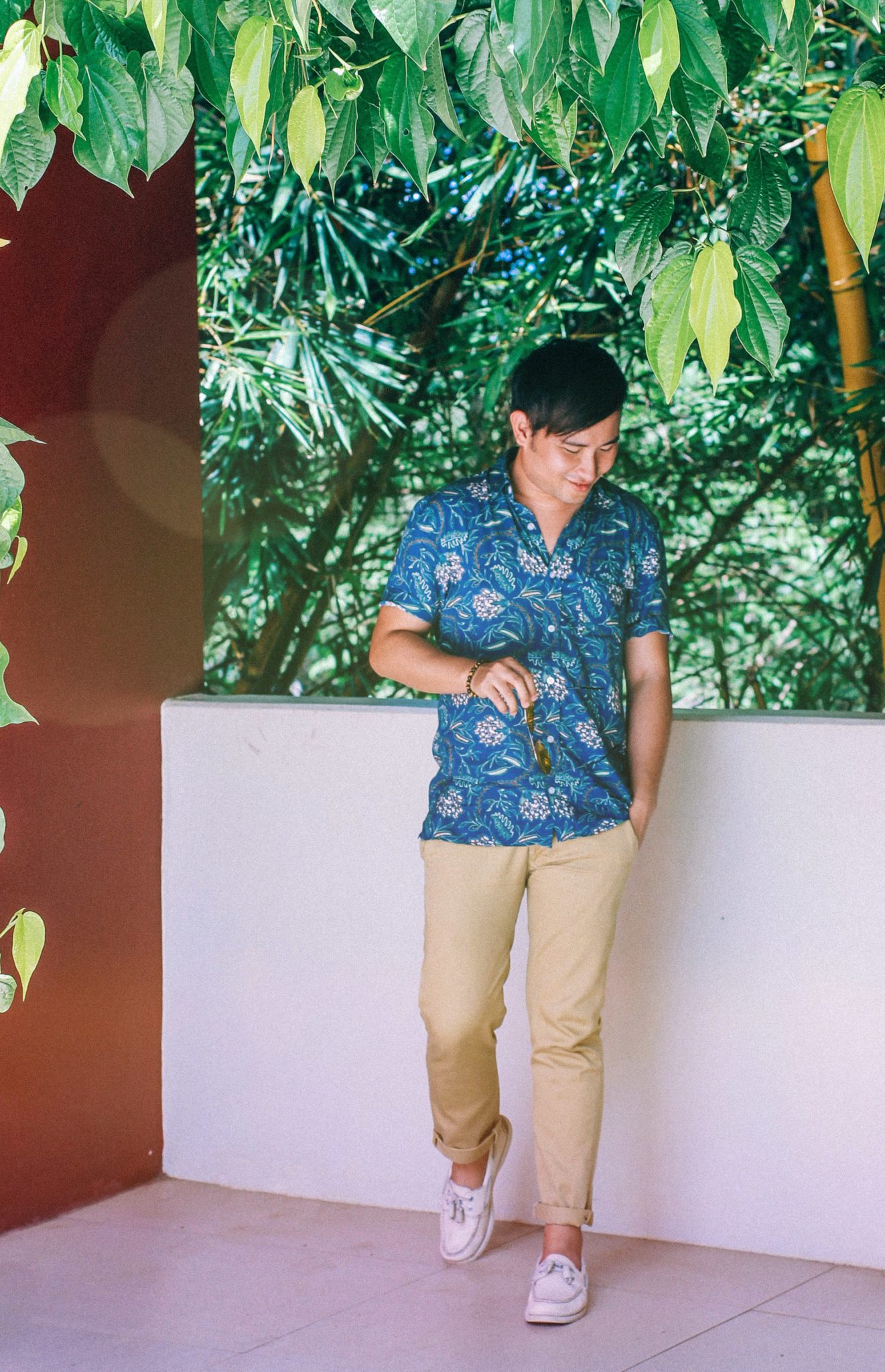 TITO BIDS FAREWELL TO SUMMER
This would be my last fashion and style blog post for summer 2017. I made a couple. For this last one, I am going the tito vibes route. Hahahaha. This outfit is actually taken from my recent trip at Puerto Prinsesa, Palawan. I should give a shout out to La Terasse restaurant at Puerto Prinsesa. My photos were taken at that restaurant. My visit there was one of the highlights of my entire trip. I can't find anything to complain and I must definitely go there on my next visit. You guys should too!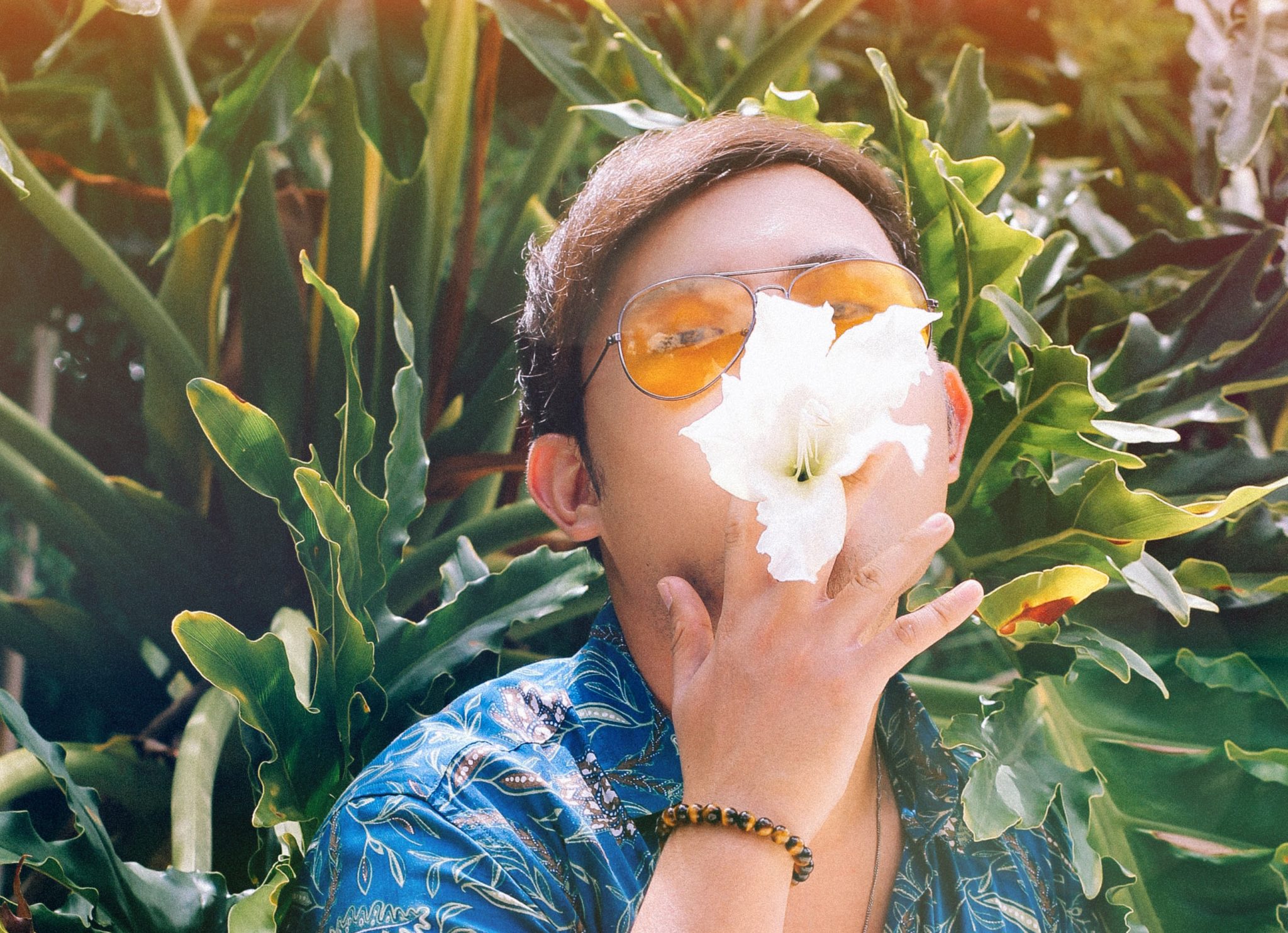 LEAFAGE IS LIFE!
Anyway, as you can see on my Instagram account. You can see all foliage or leafage. Leaf art is life! Haha! So, story time: I was actually looking for a perfect shirt or top to wear for my Palawan trip. And as usual, I went to the malls because I was short of time and I can't afford to go thrift shopping. I did not have a hard time shopping really because…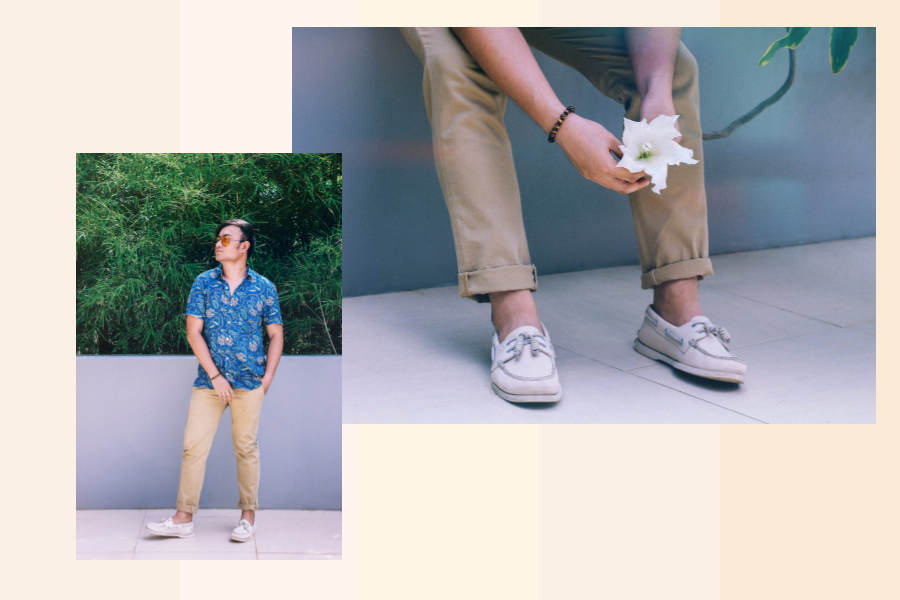 END OF STORY.
I found this button down shirt from TOPMAN and I instantly loved it! I have this love for printed polo at that time and it is completely on trend. Well… it is always a staple for any summer get-up. My friend immediately told me upon seeing the shirt that I look like a tito. She's referring to the stereotype where titos wear polos all the time just like a certain former mayor of Manila. Haha! I just didn't really care, though. At least I am a fashionable or stylish tito.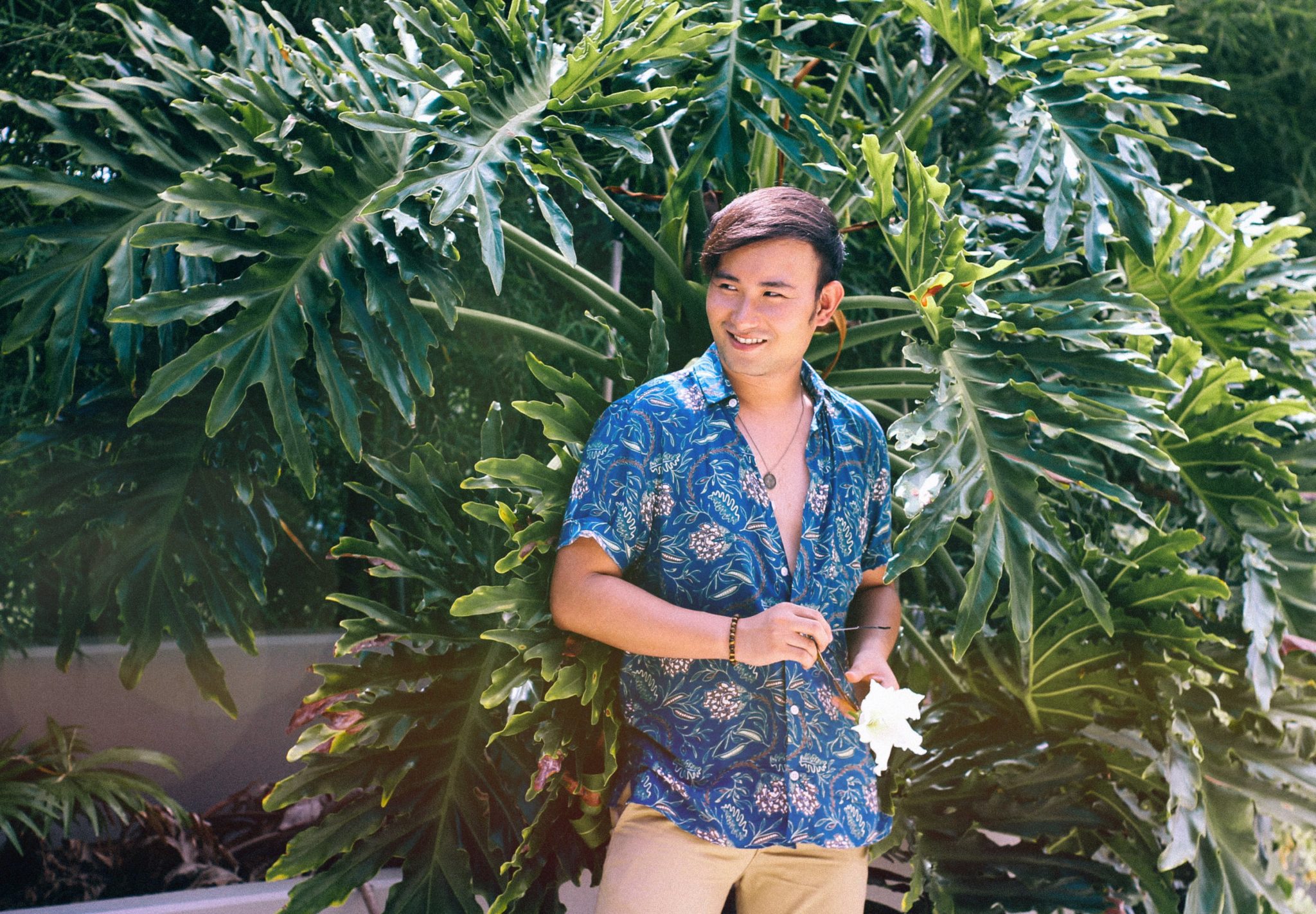 TITO OF PALAWAN… CEBU
I kept everything simple with everything else on the outfit except for the orange aviator sunglasses. For me, the printed shirt with the khaki pair of pants and white boat shoes goes well because the shirt is pretty much loud. I must add the orange sunnies to add an extra boost to the look or if without it, I find the outfit just bland. And as you can see, all of my choices are leaning to the tito vibes. All in one theme. Haha! Ciao!
---
I'M WEARING:
Printed Polo by TOPMAN
Khaki Pants by TOPMAN
Boat Shoes by Sperry
Tiger's Eye Bracelet by Gems & Designs
Necklace by ALDO
Orange Aviator Sunglasses by ZALORA
---
Art Direction By: Lloyd Chua
Styling By: Lloyd Chua
Photo Post-Processing By: Lloyd Chua
Photographed By: Filipinas Casera