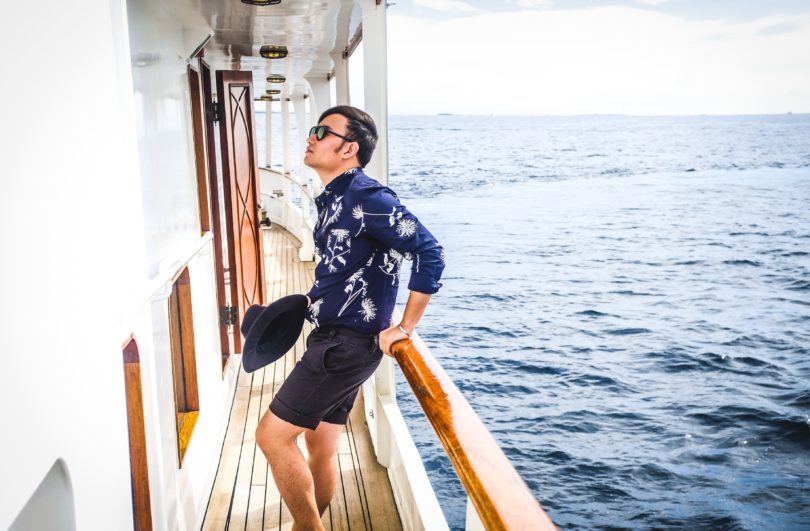 TThe Shangri-La Resorts and Hotels brand is known for being opulent, and luxurious. Shangri-La Mactan Resort & Spa, Cebu has kept itself in-line with what is known for their brand. Recently, they unveiled their effort to upgrade what it means to experience grandiosity at the Shangri-La Mactan Resort & Spa.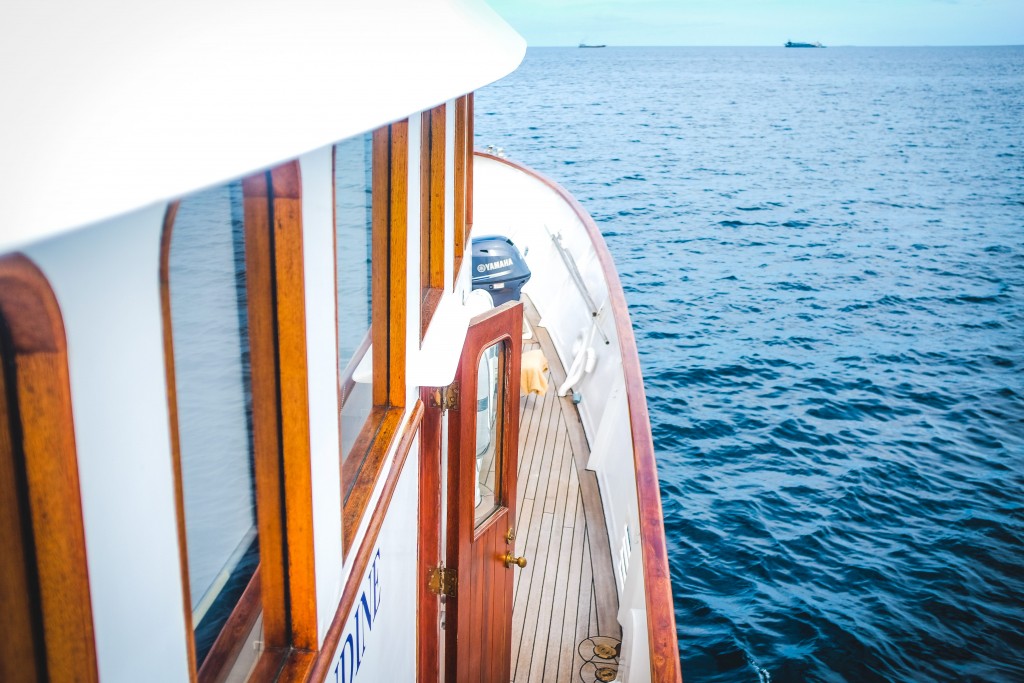 You may think what else can they upgrade what it means to experience luxury. Well…Â  The one thing that gets neglected but is also part of the hotel experience is your arrival, your grand entrance. They offer yachts, helicopter rides, and luxury cars. Land, air and sea, they have it.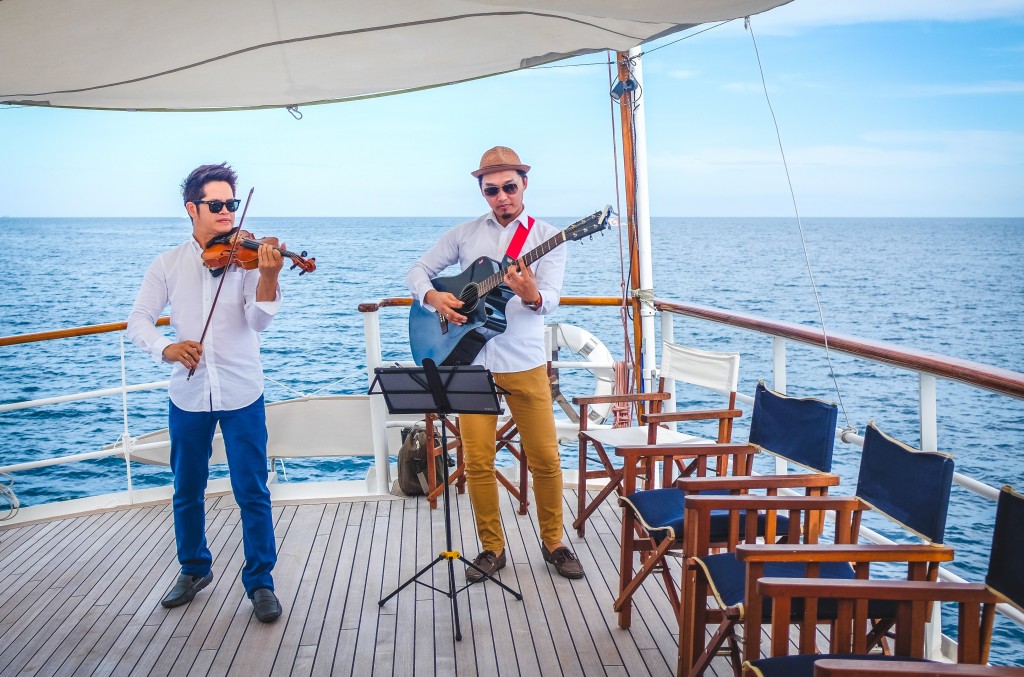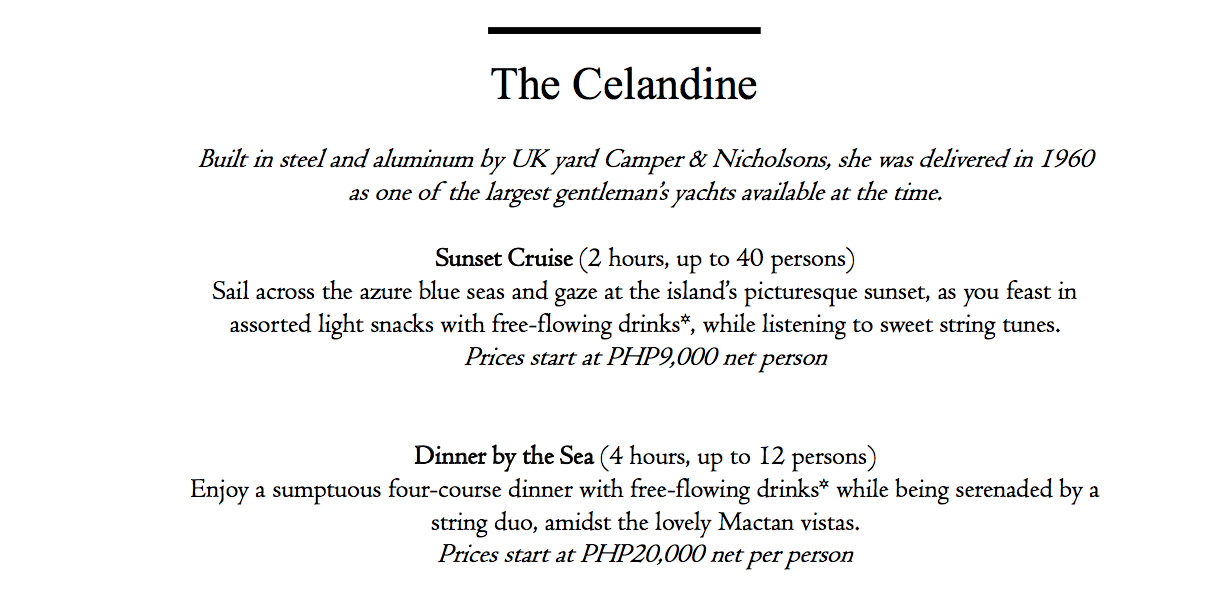 THE LUXURIOUS CELADINE
What I experienced first is their yacht offering. When we say luxury by the sea, instantly, we think of yachts. It is always my dream to be on a yacht. I think everybody wants to be on it for at least once in his or her life. Am I right? Call me weird but I feel calm on board. I don't hear any engine noise and of course, we were drinking Champagne to top it all off. Plus, there is the added bonus of soothing music playing in the background provided by the duo musicians.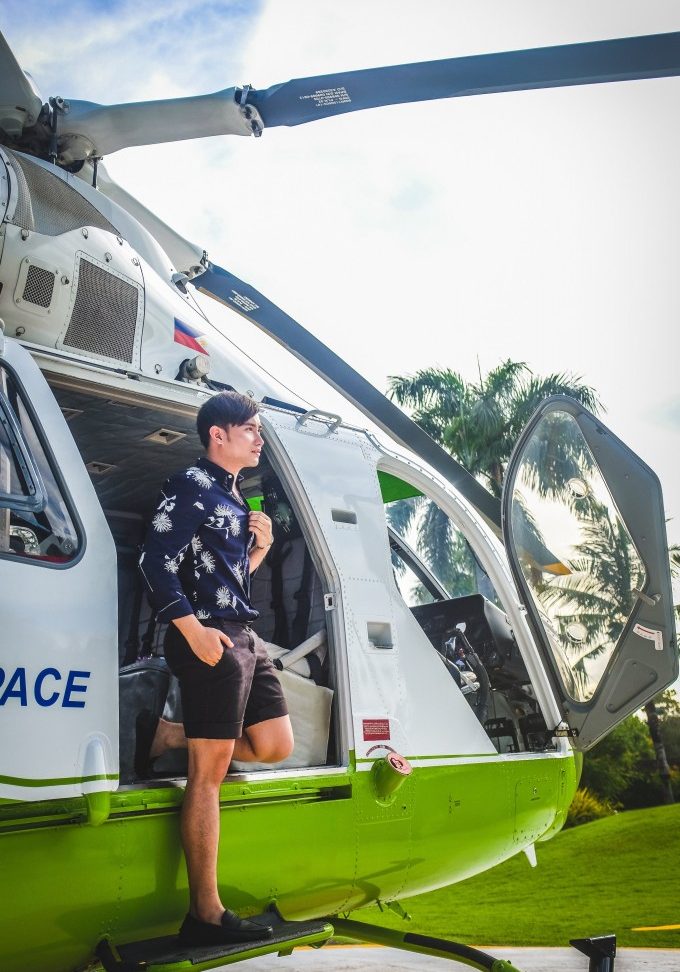 DOUGLAS THE LUXURIOUS EXPLORER
My second out of the ordinary experience is the helicopter ride. Personally, I wasn't expecting to ride on it. To be honest, actually, Shangri-La surprised us with this one. I thought we were just going to be riding on board a yacht. On board a yacht itself is very amazing but on a helicopter? Simply out of this world. It was a mixed of emotions. I felt happy, nervous and excited all at the same time. We departed at the Shangri-La grounds and landed at the Mactan Airport. Very luxurious indeed.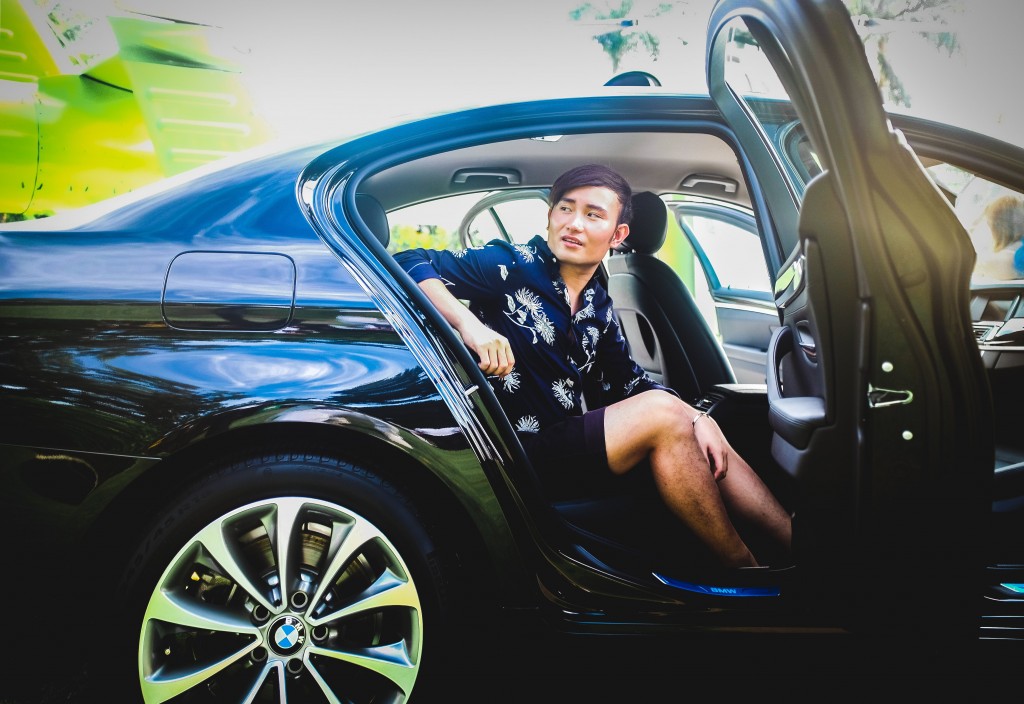 TRYING FOR A LUXURIOUS GETUP
I only prepared an outfit for the yacht ride. As I said before, I wasn't expecting the aerial bonanza. (LOL) Anyway, I opted to wear a tropical printed shirt. It's not exactly very tropical but it has the hint of the tropics because of the white floral patterns. I paired it with a pair of black shorts and a black pair of loafers. We wouldn't wear shoes on a yacht, right? I did not wear the loafers on board because it is not allowed. And imagine if I wore a bright-colored pair of shorts, I would look short, disproportional and just plain weird. And lastly, to go with the all black motif I wore the what they call the black "blogger hat" and mirrored sunnies for accessories.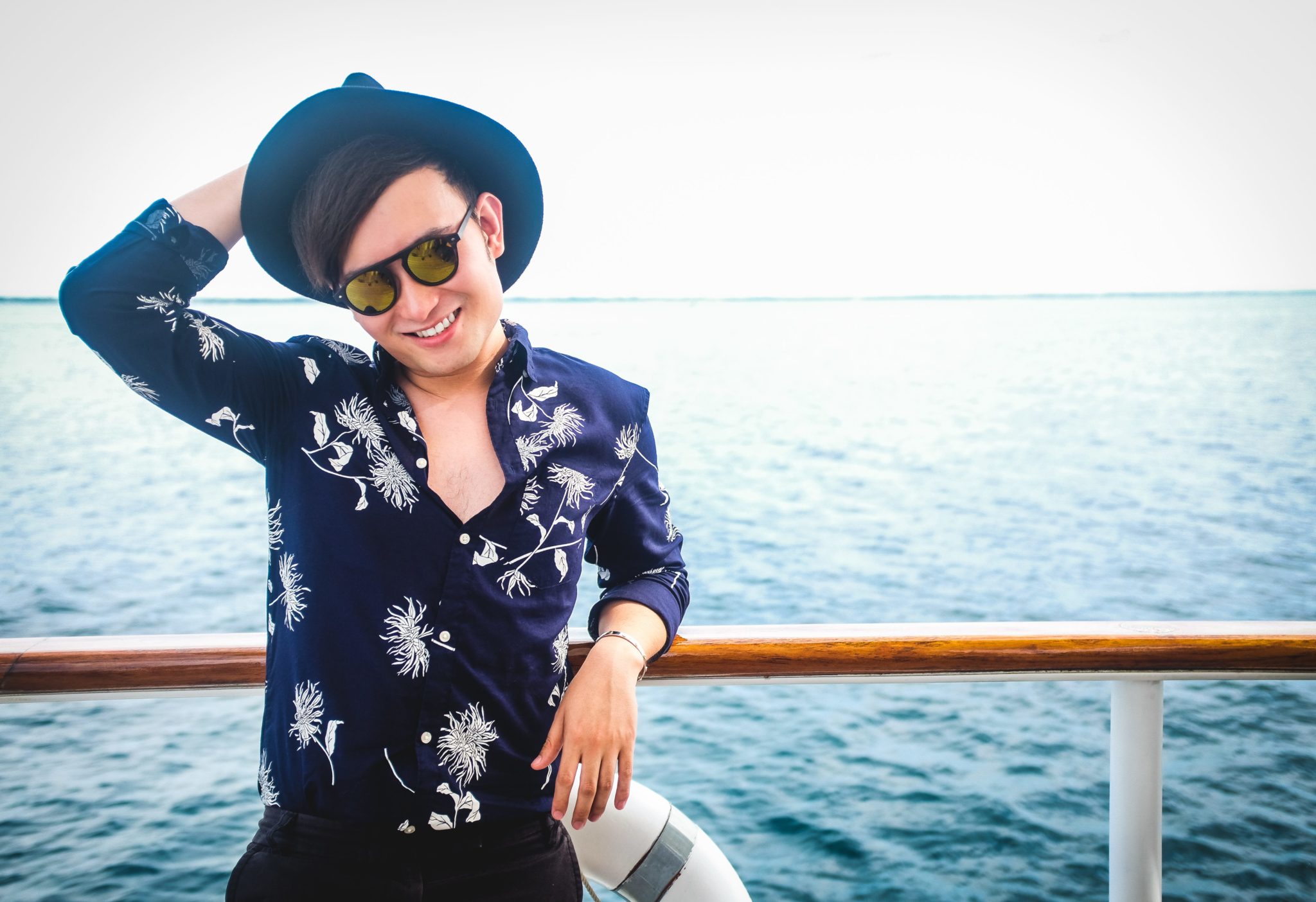 To end this all off, I am very grateful that day. I had this first time experiences that I will always remember. That day actually made me realize that everything is balanced because I had a very rough week beforehand.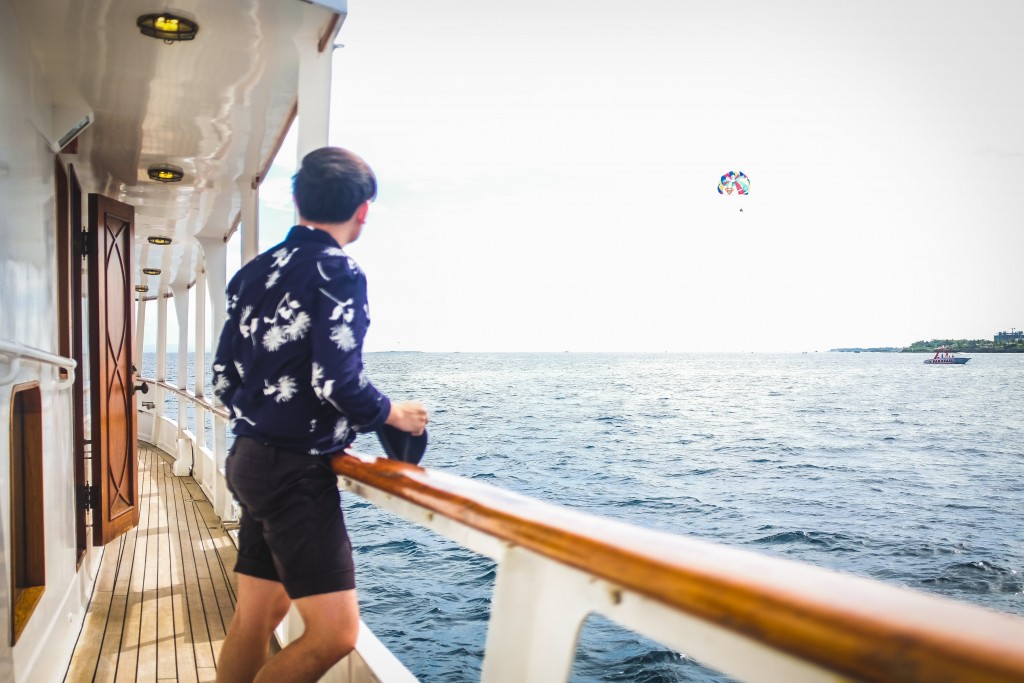 ---
I'M WEARING:
Blue Printed Long Sleeve Shirt by H&M
Black shorts by Thrifted
Black Hat Jeans by Felici
Mirrored Sunglasses by Springfield
---
Why not splurge on something luxurious, right guys? Why not reward yourself? If you feel you need to give yourself a break and if you can afford it or if you can save up for it, why not, right? You can contact Shangri-la at (6332) 231 0288 or email them at fbreservations.mac@shangri-la.com. And follow them at @shangrilamactan on Instagram or visit facebook.com/shangrilamactan for your next luxurious arrival there.
~ CEBU MEN FASHION & STYLE BLOGGER