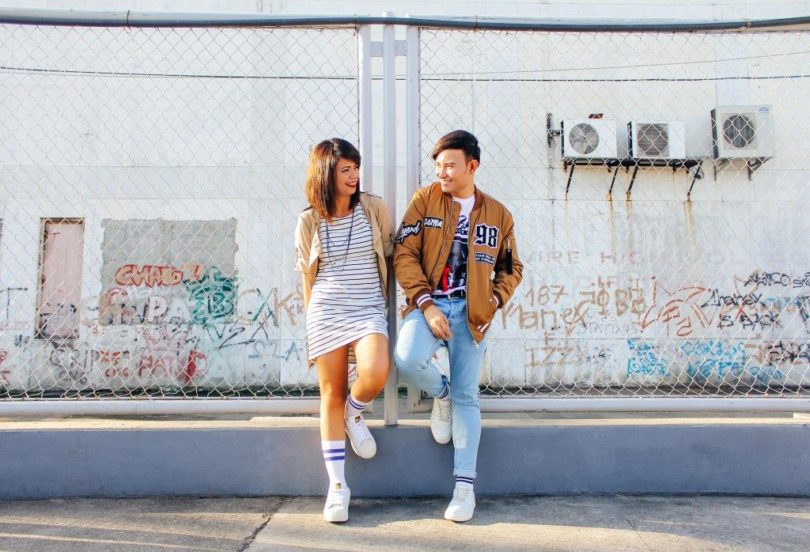 HHey, guys! I want to deliver a Valentine's Day inspired fashion and style blog post for you with a special someone but as I will predict and it is very likely, I would be in Cebu and alone this Valentine's Day. (Unless somebody will surprise me.) I wouldn't expect, though. Haha! So, instead of that idea, I teamed up with my batch mate: Maeine Mosquite. I call her my batch mate because we kind of started blogging at the same time, about a year ago. She's also a lifestyle blogger such as myself. We instantly click as friends because we love taking pictures and blogging as.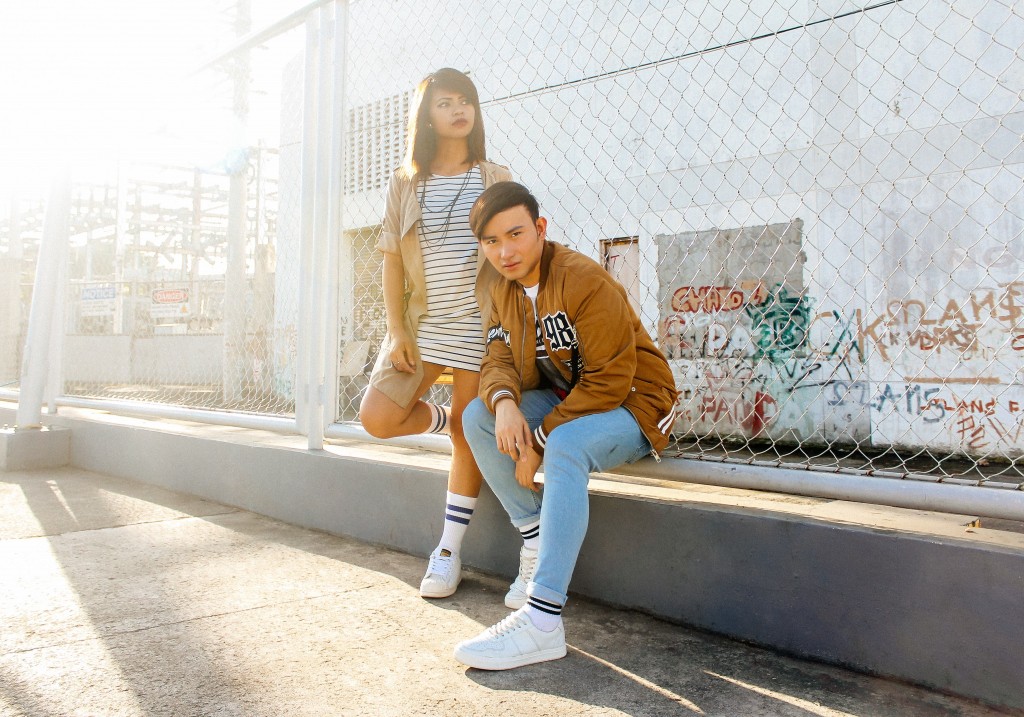 SERIOUSLY, DON'T TAKE IT SERIOUSLY
Speaking of batch mates, love lives and being single, as you can see our theme here brings back the College feels with my Varsity jacket, Maeine's high socks and the overall vibe of our urban location. Looking at the photos now, all those made me realize and reminisce one thing. And that is: I wouldn't recommend entering or considering a serious relationship when you are young and naïve. I would advise to do it when you are financially stable and not even when you are just starting your career.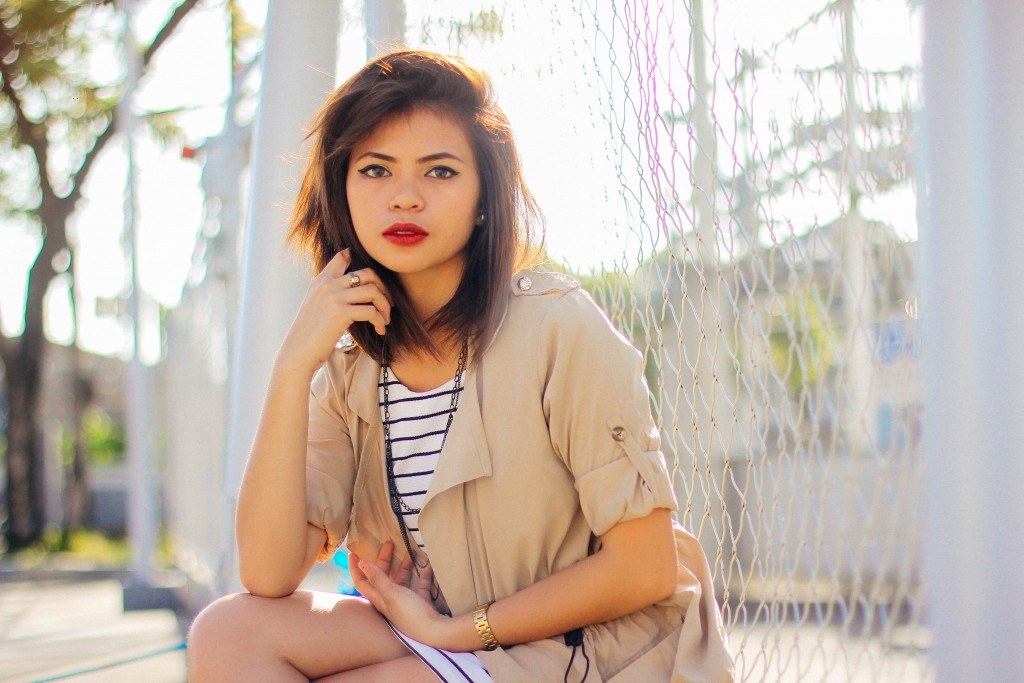 IT WILL BE ROCKY
Let me tell you why. There is a reason usually college or high school sweethearts break up when they reach the stage of starting their own careers. It is the time when adulting gets real. No more time to fool around with life. And most importantly, priorities are shifting. The time spent for checking up on your partner or your usual dates will take a toll. It will lessen because work will demand more time. You guys will fight and might even, as I've indicated, would break up.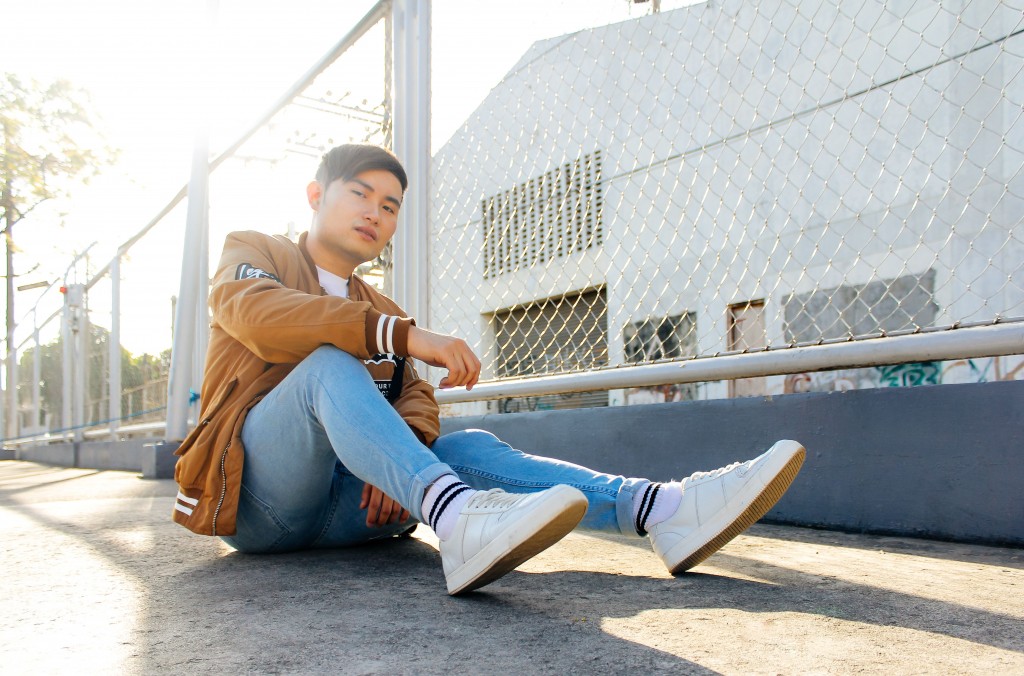 IF IT'S WORTH IT THEN GO FOR IT
I'm not saying don't have one. I'm saying that is the case. If you guys are destined for each other, love will find a way and it will be a rocky ride. This is so cheesy already. I have to end this now. Haha! So, as a close, I will say this: "If it's worth it then go for it."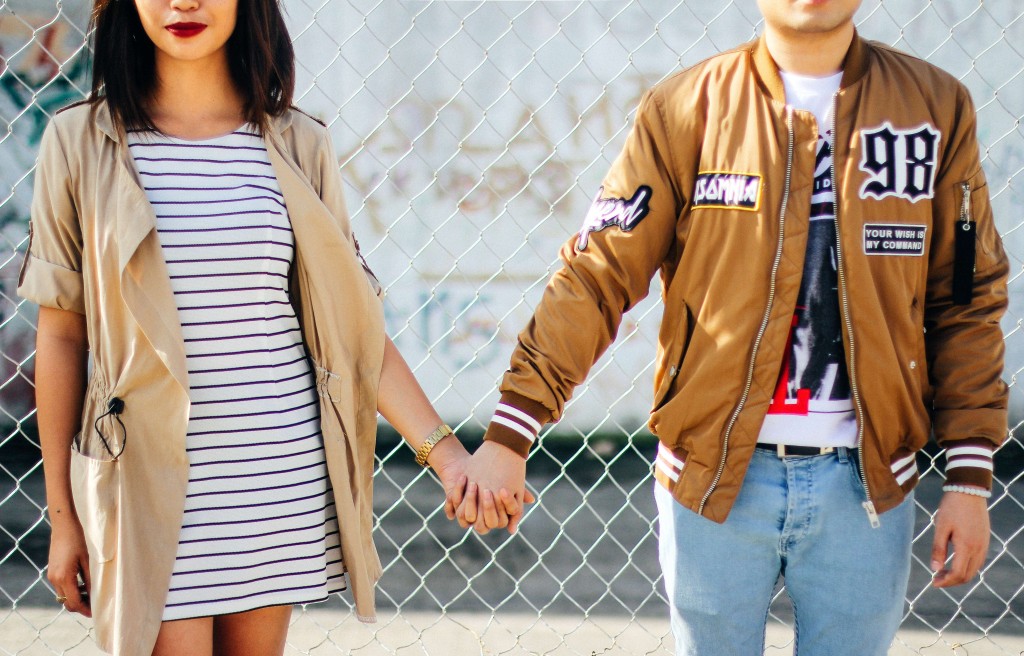 VALENTINE'S COLLEGE FASHION
In able to have a college and youthful vibe and for us to match the location, we chose to wear pieces that bring the college or high school nostalgia. These are my jacket, our socks, and my graphic tee. Some 80's fashion and styling will never get out of style and as of recent, 90's are back too. I love the insert that shirt movement and the white long sock with lines on top near the knee of that decade. And you will see more  of me wearing those int the future.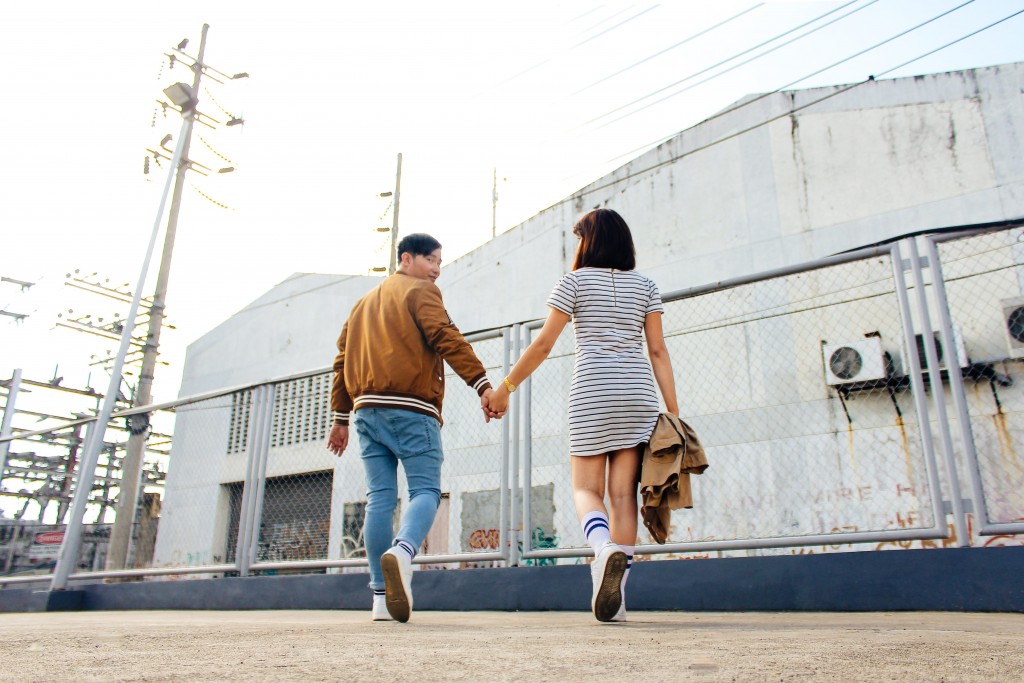 Photogaphed By: Ken Triana
---
I'M WEARING:
Brown Jacket with Patches by Bershka
White Graphic Tee by SM Department Store
Spray on Skinny Jeans by TOPMAN
White Socks by TOPMAN
White Sneakers by ZARA
---
Thanks guys for reading! Where will you guys be this Valentine's Day? Comment below! And by the way share the love to Maeine's Blog too at MaeineMosquite.com
~ CEBU MEN FASHION & STYLE BLOGGER