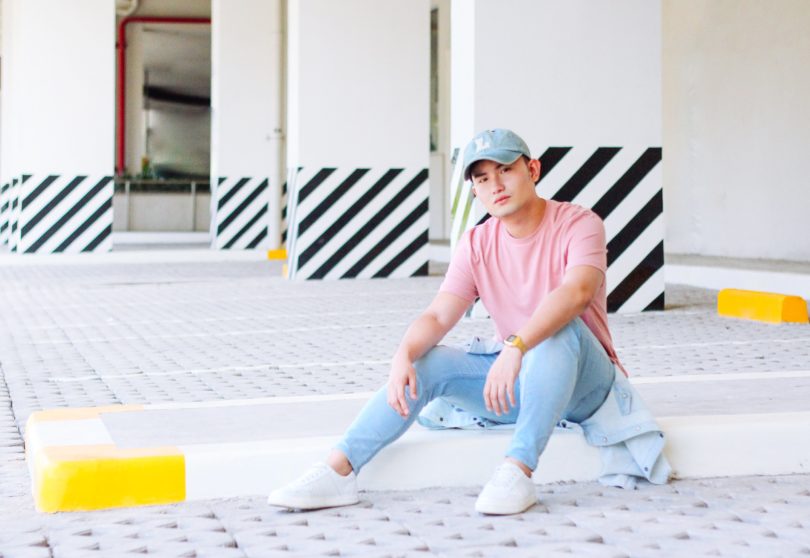 HHey, guys! I guess you're fresh from the Halloween festivities in Cebu or from whatever you are from? I bet you fashioned yourselves to be very scary. Your struggling Cebu men fashion & style blogger, however, haven't attended any Halloween parties. I just went home to Leyte. Leyte is life! Haha! It's always been a tradition since college that I should go home and pay respects to my dearly departed.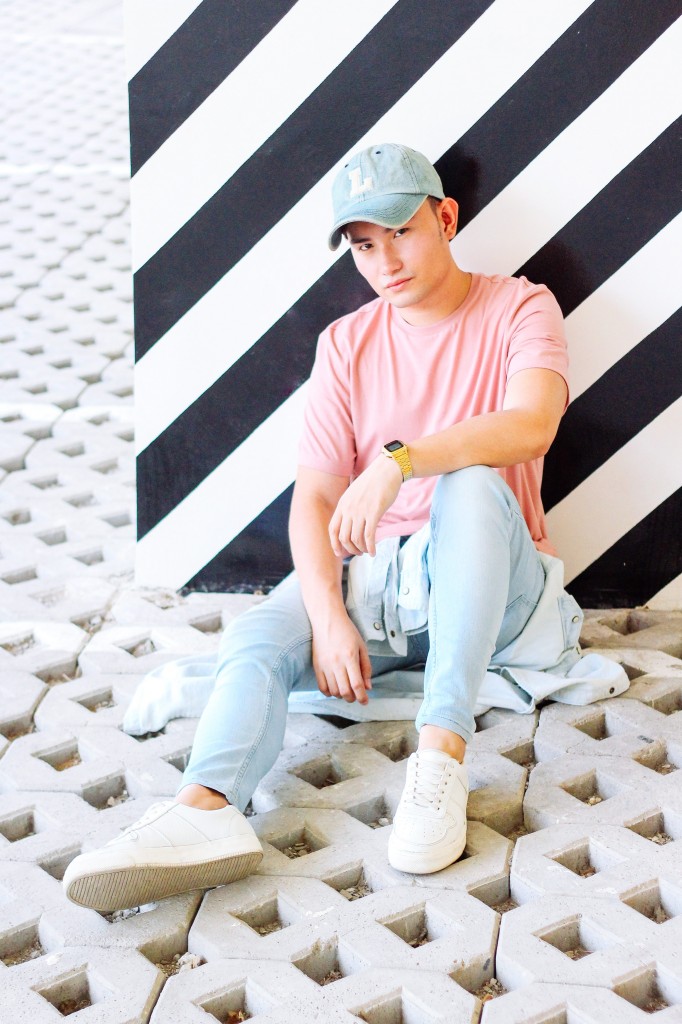 LIGHT & SIMPLE
L is for light and simple. I want this blog post to be light. My previous fashion / style post was a bit of a rant. I miss this kind of posts where I just document everything and anything that is going on with my life.  This blog is my personal diary with illustrations. Wow! That is a nice thought. I want my blog to be about style and fashion in Cebu but upon closer inspection, it is also a personal blog. I am indeed a personal style blogger as I pointed out in my earlier post.
"Anyhoo", as you can see on what I'm wearing, it is all light and simple too. I want to take a breather from the dark and scary motif of Halloween so I went completely opposite and wore pastel colors. Don't these colors just make you happy and giddy inside? Well, I was.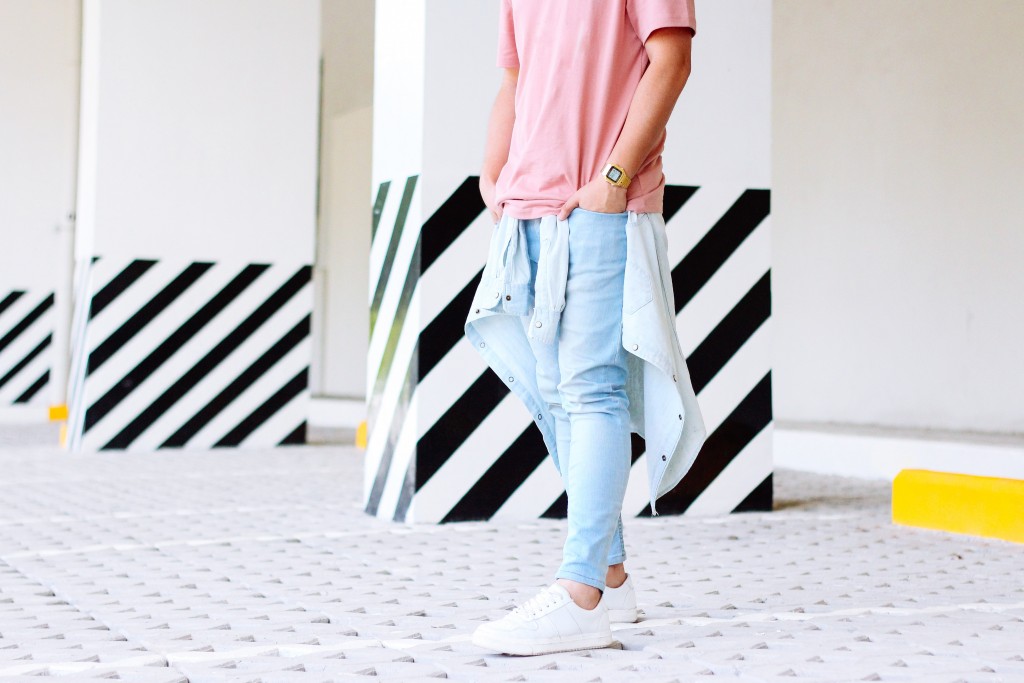 LLOYD LOVES THE OVERSIZED SALMON SHIRT
I fell in love with this salmon shirt. It is one size bigger than my usual shirt size. I'm usually a small or an extra small but this is medium sized. Oversized shirts for men are on trend, especially for my style: the street or urban style.  For an added bonus a bigger sized shirt can hide our little love handles and tummy bumps. I have lots of fats! (Sigh…) I paired the shirt with my matching light blue almost white denim skinny jeans and long sleeve tee for a contrast and to be consistent of the light and simple theme. My long sleeve tee was wrapped around my waist for layering. I don't want to completely wear it because it will completely cover my nice salmon shirt.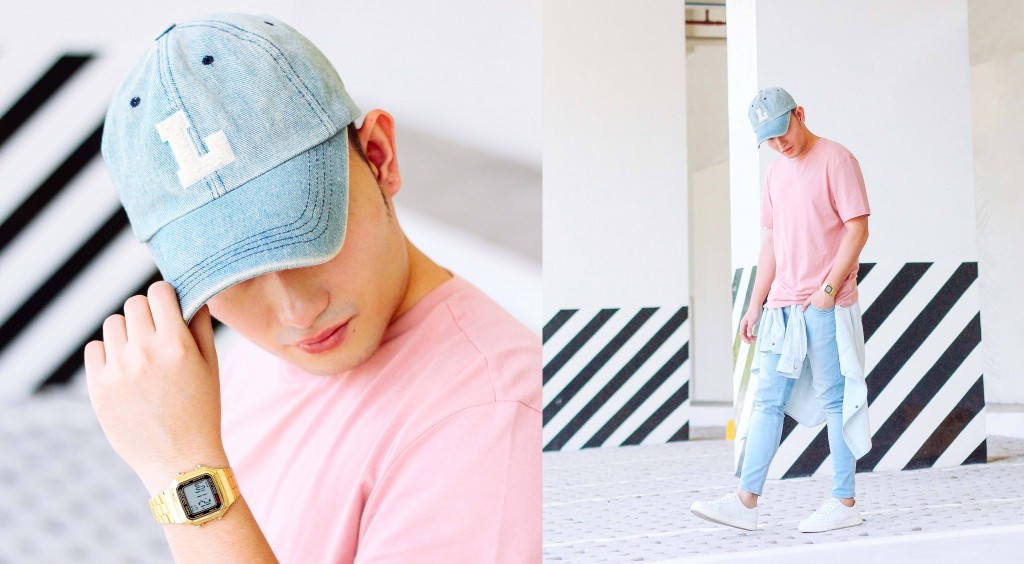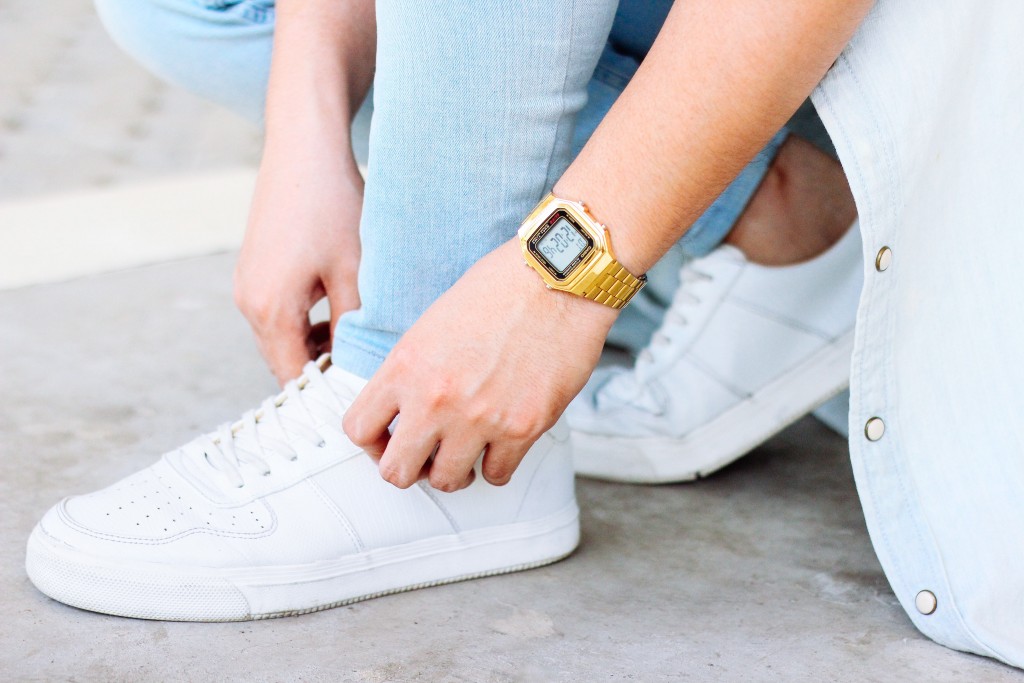 L-CAP
My cap matches with my jeans and shirt too. It has an L on it! Guess where did I buy it. Well… at the thrift store! Haha! Don't you like it? I wore my white sneakers to complete everything. And oh I forgot I wore my gold Casio watch for a pop of color. It is a simple and subtle addition but gives a great impact on the outfit. Without the watch, I would look boring and my pastel clothes would wash me out so if you would opt to wear all pastel, try wearing accessories that pop.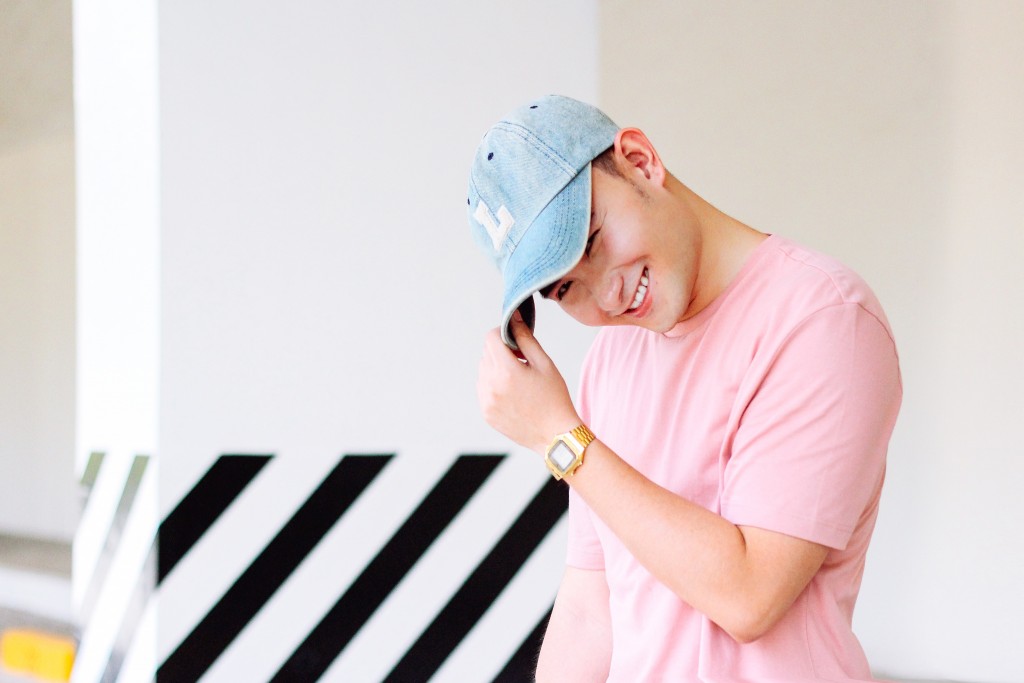 ---
I'M WEARING:
Salmon Tee by TOPMAN
Light Blue Skinny Jeans by TOPMAN
Light Blue Denim Long Sleeve Shirt by ZARA
White Sneakers by ZARA
Light Blue L-Cap by Thrifted
Gold Watch by CASIO
---
I hope you guys like my outfit. This post is composed of 500 words more or less – so much for making it light and simple. Haha! Anyway, see you on my next entry!