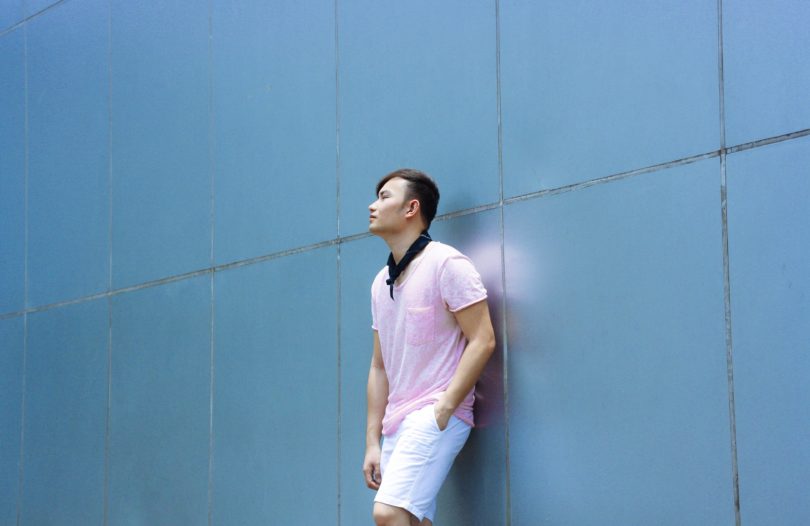 FFirst of all, let me clarify some things. There are fewer stigmas to guys wearing pink nowadays. It's not that rare to find pink-wearing dudes in the mall compared to, let's say in the 90's. Second: I do believe though that there's still some who think that when a guy wears pink, automatically he's effeminate. Please help me in dragging them to the present. I can't really blame them. Our culture has set our minds to automatically think of pink as the girl's color. Thanks to Barbie. LOL.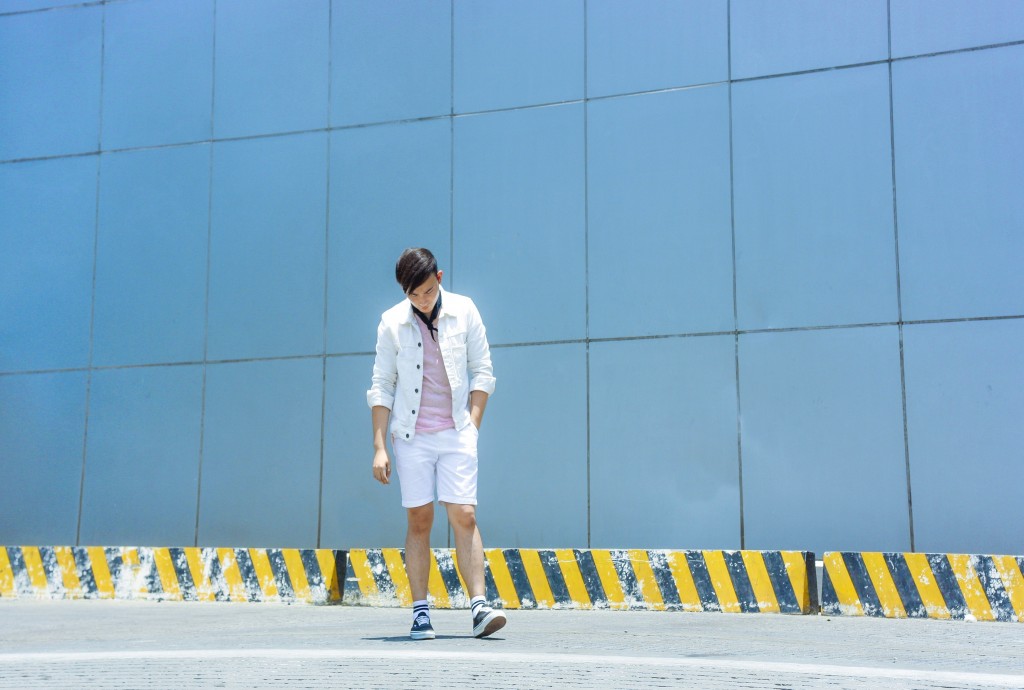 Third: It is the same story with white. White is a gender-neutral color. I'll just consider it as a color. Ok? Anyway, it can be paired with anything. That's the reason I just love white! The problem with it is that it's such an eye-catching "color". Guys are ok with white shirts but pants? I don't think so.  Hopefully, after reading this post I can urge you to second guess pink and white. It's such a waste. Salmon, a shade of pink, is on trend. *Wink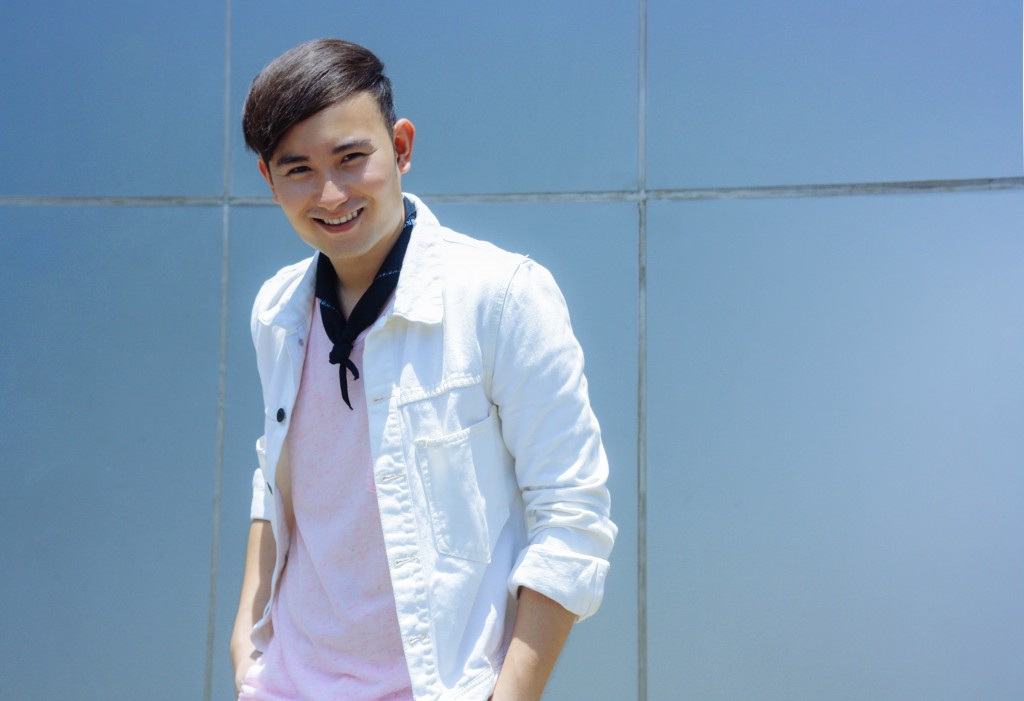 PINK
Here is another reason that most guys are indifferent on wearing pink. They think pink is hard to pull off. It is really tricky until you learn how. The first thing to consider in wearing pink is your complexion. For guys on the fairer side, they're more suited to stronger or richer shades of pink. I wouldn't recommend hot pink though unless it's national women's month. (LOL) With my tan to darker to side brothers, lighter shades of pink are for you.  Too much pink too can wash you out so pink on one piece of clothing is advisable. That's why…
The second thing is pairing it with a neutral and non-striking color. White and gray come into play and sometimes black. It is important that you don't pair it with another bright tone. Yin-yang all those stuff.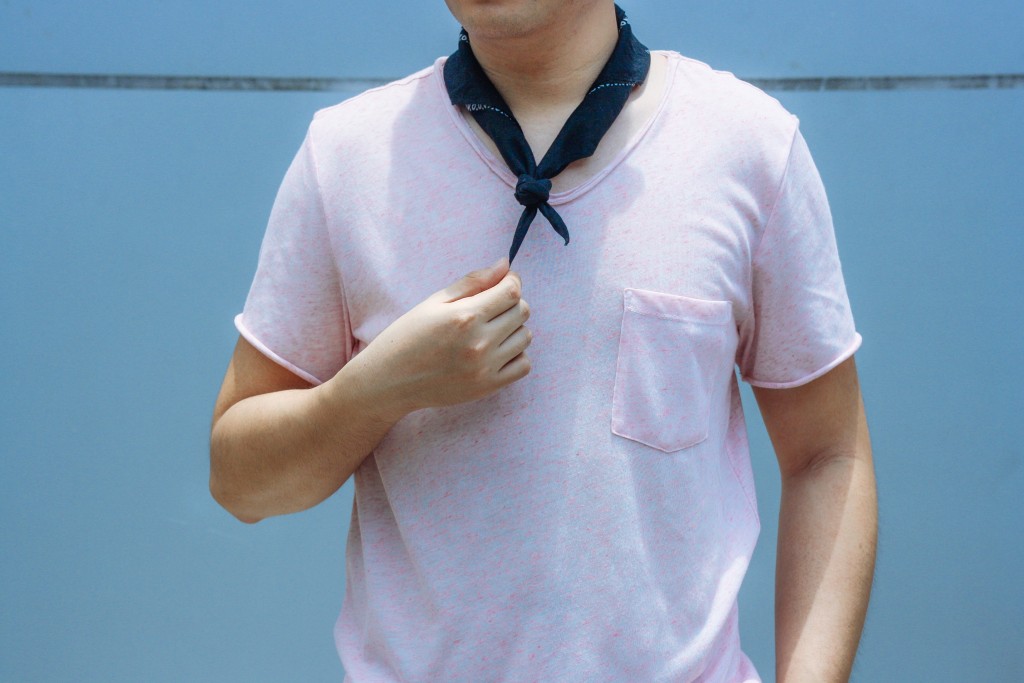 WHITE
Well, I don't really have to explain anything on how to style white. You can do anything with it. You can even go all white granted fit and cuts are nice.  Confidence is what you need to pull this off. The color gives the wearer presence. Try wearing white pants and you'll notice it.
Well… you can't really do literally everything with white. (LOL) One little trick for shorter guys, like myself.  I don't want to go black-white-black. A white pair of shorts is fine. I meant wearing a black top, white pants, and black footwear. I don't know. I feel like you're t white. The effect makes you look shorter because the focus would be on your white pants. That makes you look shorter.rapping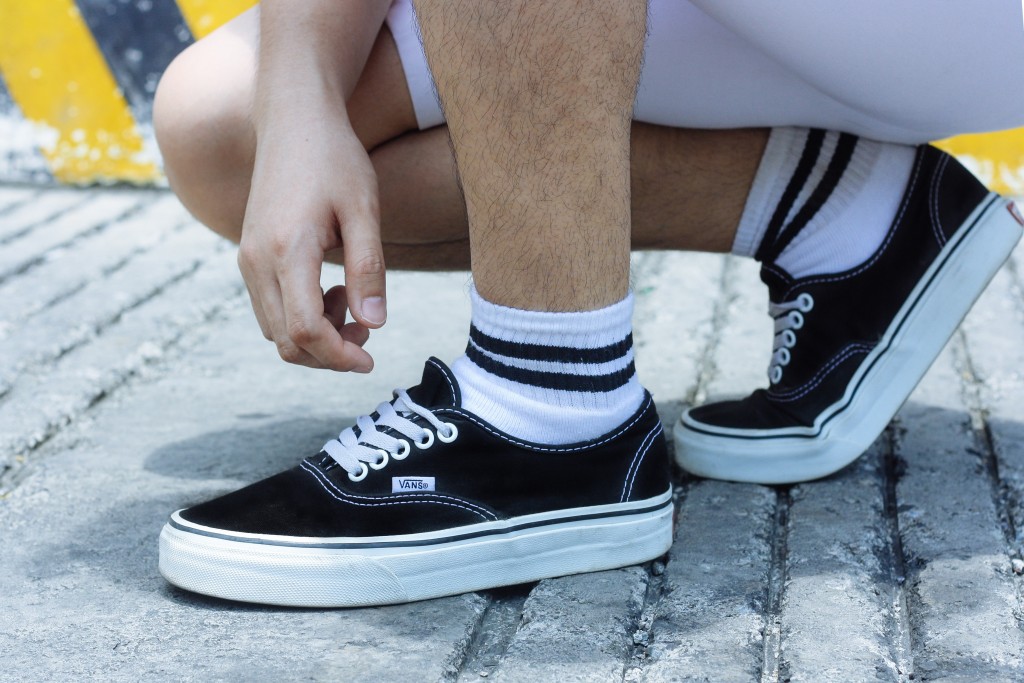 OUTFIT
On this particular outfit, I wore a pink tee. I'm not that tall so I paired it with a pair of white shorts. The white denim jacket is for layering. I felt I was a little bloated that day so I wore it to hide those "bulk". (LOL) Even without the denim jacket, the pink tee can stand-alone. I placed black elements on the get up to prevent me from washing out. It is on the bandana, the socks, and the shoes.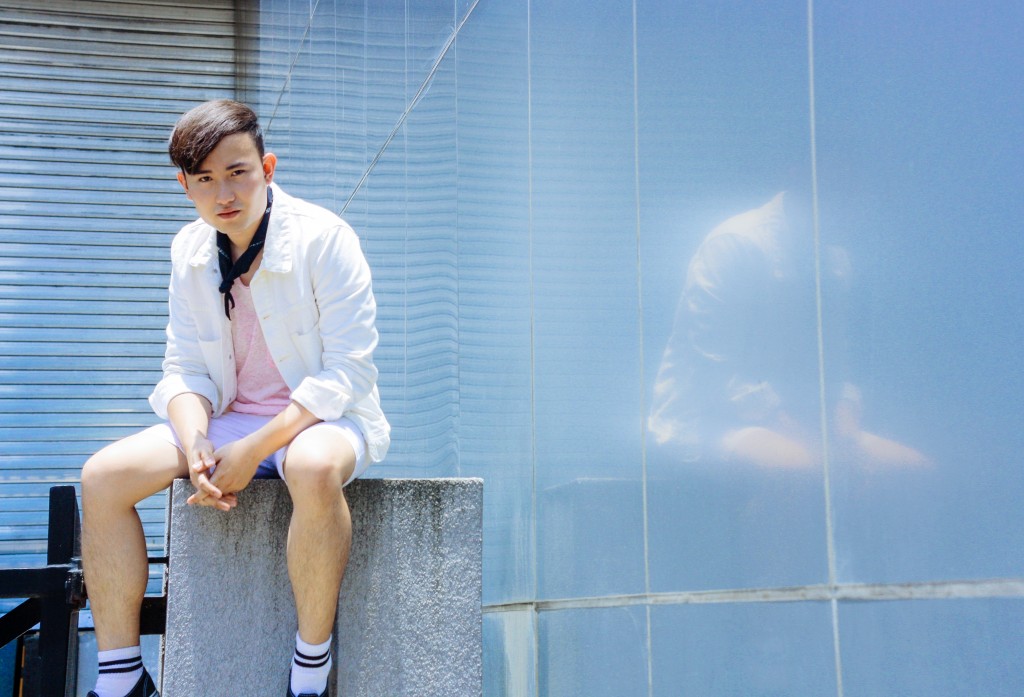 CONCLUSION
A man should have space for pink and lots of white in his wardrobe. Any color isn't off limits really. You don't have any problem as long as you know how to style it, what to pair it with, and what shade is best for you. Pink can give character and white is a sign of confidence. Real men wear pink. They wear it with swag and you can too.
---
I'M WEARING:
Pink Tee by Bershka
White Shorts by Old Navy
White Denim Jacket by Bershka
White Socks by TOPMAN
Black Bandana by SM Department Store
Sneakers by Vans
---
Do you already wear pink? If so, how do you get it into your outfits? Let me know and comment below! 🙂