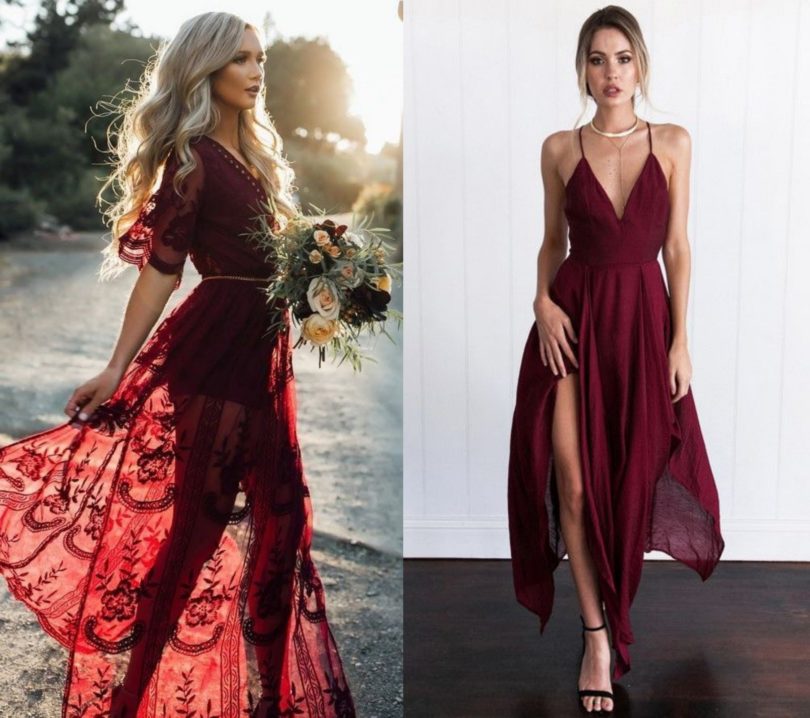 Y Yes, and yes, I want women to wear a burgundy dress. I went to an event and this girl and she's so stunning. A short bob, fringe earrings, matching lipstick and sexy dress is all she wore. I contemplated on why she looks ravishing and I don't have that reaction to other people when I see their outfits. And it hit me hard. It's like a "eureka" moment. She wore a dress: a burgundy dress.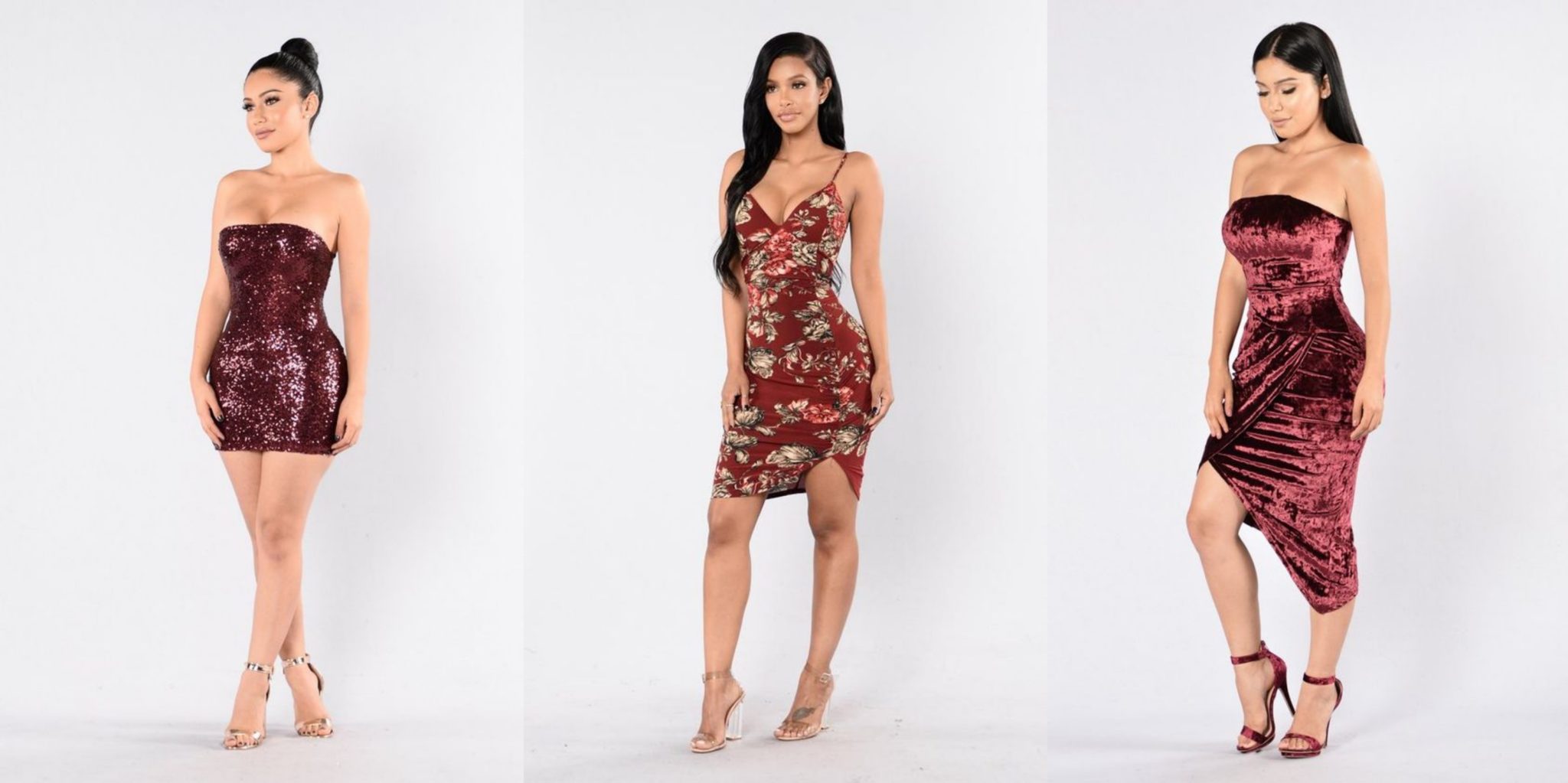 WHAT'S WITH A BURGUNDY DRESS?
Why may you ask? Well… I thought about it and yeah it is because of the damn dress. Haha. First off, I know the color is timeless. Not as timeless as black but just imagine: You can wear it during summer and the rainy season, even if it is for the daytime or nighttime. The color is also very mysterious flair to it as well as sexy feminine. Imagine if a girl will wear it.
I mean Burgundy is not on everybody's mind when they pick for an outfit. That is a plus reason for you because you have a slimmer chance of having the same outfit or even color as everyone else.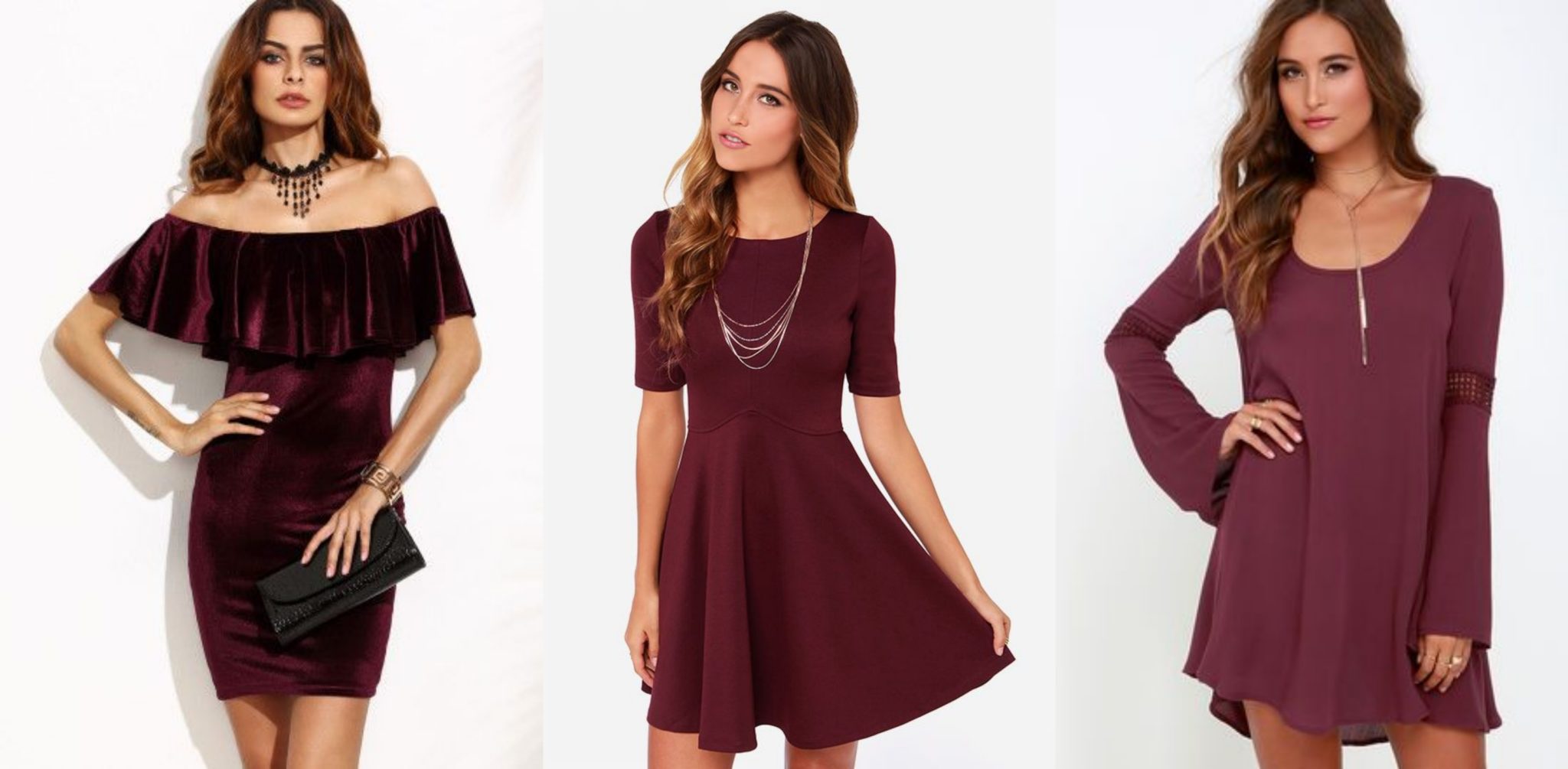 STYLING THE BURGUNDY DRESS
I am not good on styling women. I admit it. I am only good at appreciating their outfits but these are the things that I observed that best go with a burgundy dress. Because Burgundy gives off that strong, empowered sexy seductress look, I think it goes well with black, I don't really see it with just white as a color combination. The only time would only be best for white and burgundy combination if black is also in the mix.
Maybe with a black pair of high-heels and seducing chandelier earrings, will complete the overall look. Just like what I see on the many selections on Zaful below.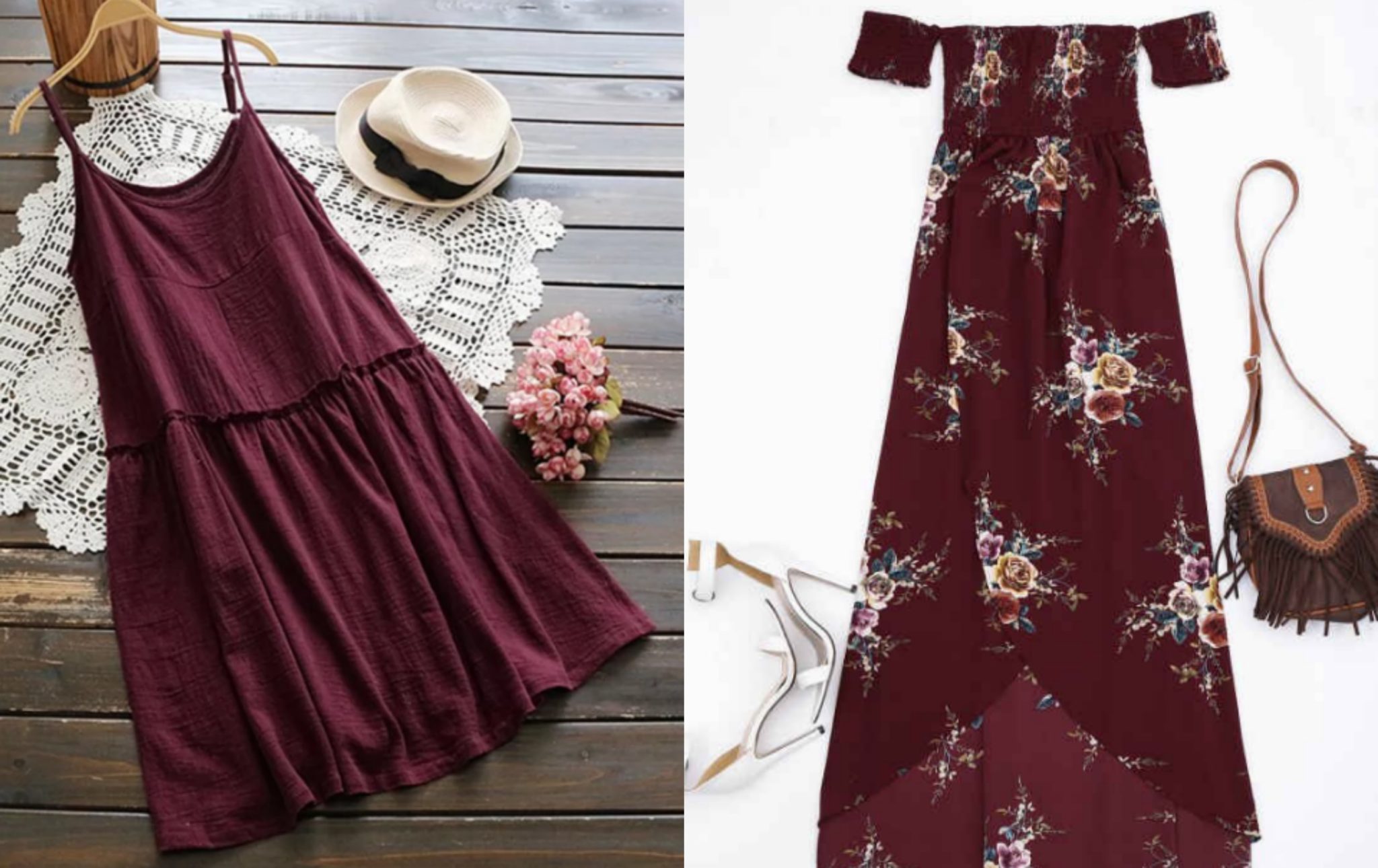 And before ending this, I have a special surprise for you! You can use this little discount coupon on Zaful!
It's Romper season. Click for Best ideas of floral rompers.
Get yourself a new romper this summer!
Use 10% off code: ZFEN01