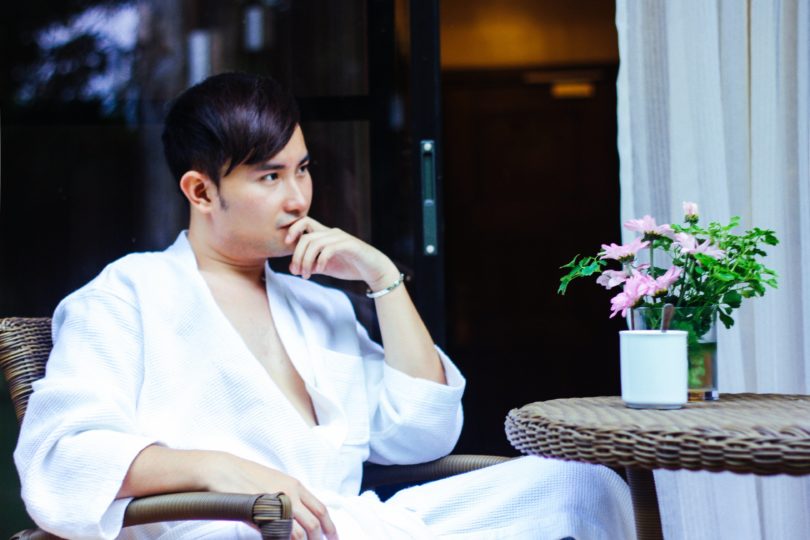 MMontebello Villa Hotel is the perfect escape for a serene morning "staycation". It's a perfect escape from the overcrowded and bustling Cebu City.  It's like an oasis. It is an oasis at the back of Gaisano Country Mall, Banilad. All of us know that that place is very busy. Very. That's why I call it an oasis because upon entering the gates, you are transported.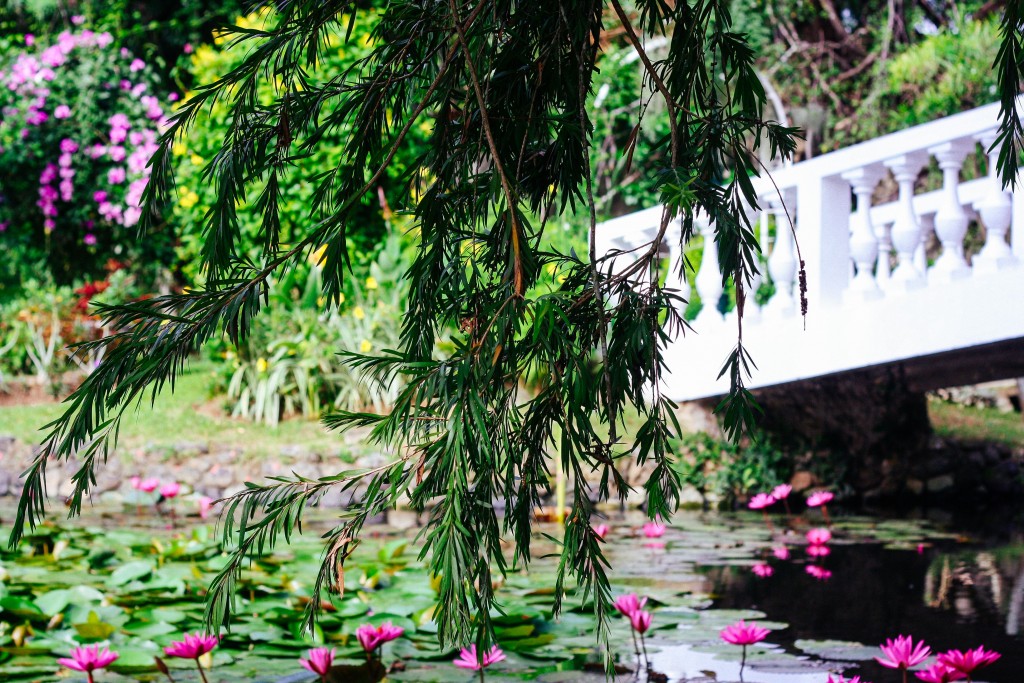 CEBU'S ONLY GARDEN HOTEL
You are transported to a garden resort in forty-four years tradition. It is rich with history for the reason of as it started as an exclusive, member's only country club. That's why they made sure to pay tribute to the classic "country club" style canopies for their iconic Montebello poolside to achieve a cozy, elegant and nostalgic atmosphere. Their cabanas too are the perfect place for solitary rest, a venue for quality-time for the family, a place for sipping a refreshing drink on a hot day or for a dinner on a cool damp light. Not only that. It lives up to its name, Montebello, as a large and luxurious country residence-esque hotel. Proof is their lush and picturesque gardens conducive for their offered activities.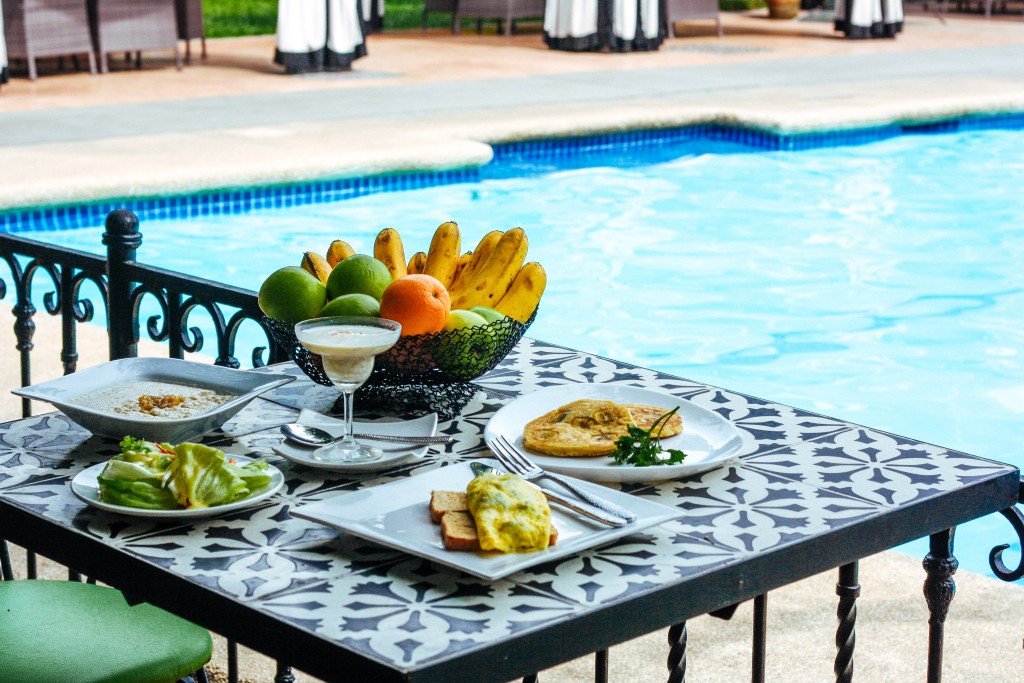 BREAKFAST AT THE VILLA
One of the things I super enjoyed from my stay is the food. We had several snacks and meals. I would tell you more about our lunch and dinner experience on the next blog but first I would just introduce their breakfast buffet. I would say it is a typical breakfast. You would see the common servings for the first meal of the day. What makes the breakfast special of the Montebello Villa Hotel is the experience. You would enjoy your delicious food while taking the entire environment in. Across the breakfast buffet dining area is the pool and surrounding it is the gardens. I thoroughly enjoyed the whole experience as well as the room accommodations.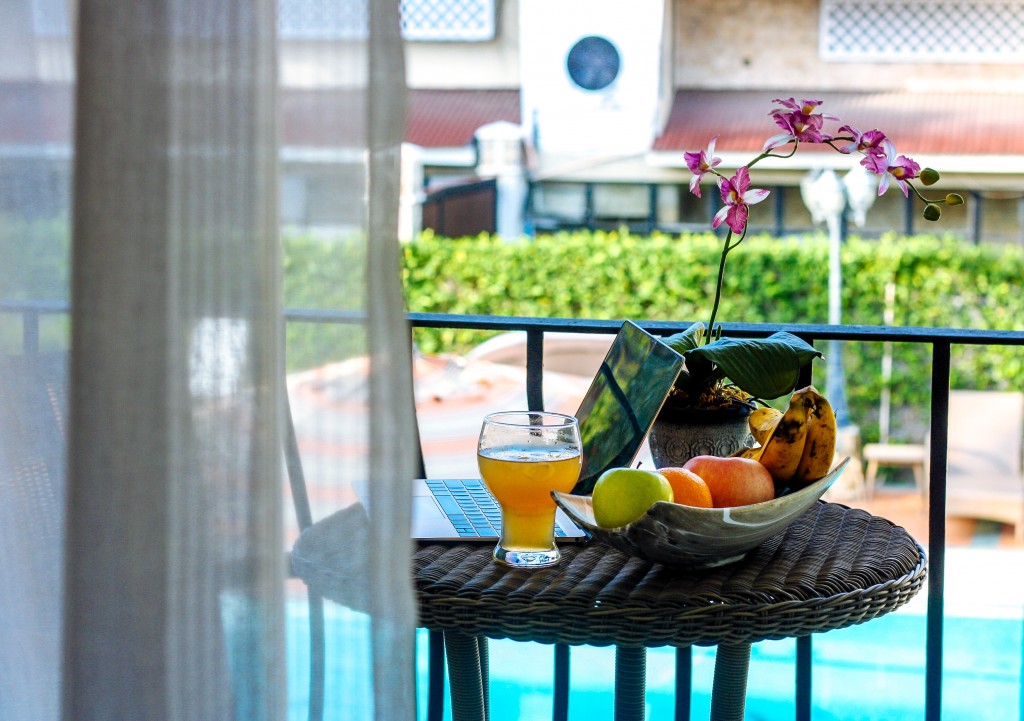 WAKING UP AT THE GARDEN
The hotel was kind enough to give me a room with two beds all by myself. I think if ever I had a roommate, he would all be "weirded out " by my idiosyncrasies. The room was near the garden and you can go out and have tea or coffee in the room's own veranda while spying other guests. Kidding! (LOL) I don't know if the term veranda is correct, though. Upon arrival, a basket full of fruits was offered as a complimentary gift.
I'm a person who enjoys indoors that much so I was a bit sad because I haven't really enjoyed my luxurious room. We had so many activities laid out for us that I was always out wandering around. Well, it was a good thing, though. Every corner of the place is so Instagram-worthy that I have to explore every square meter of the property.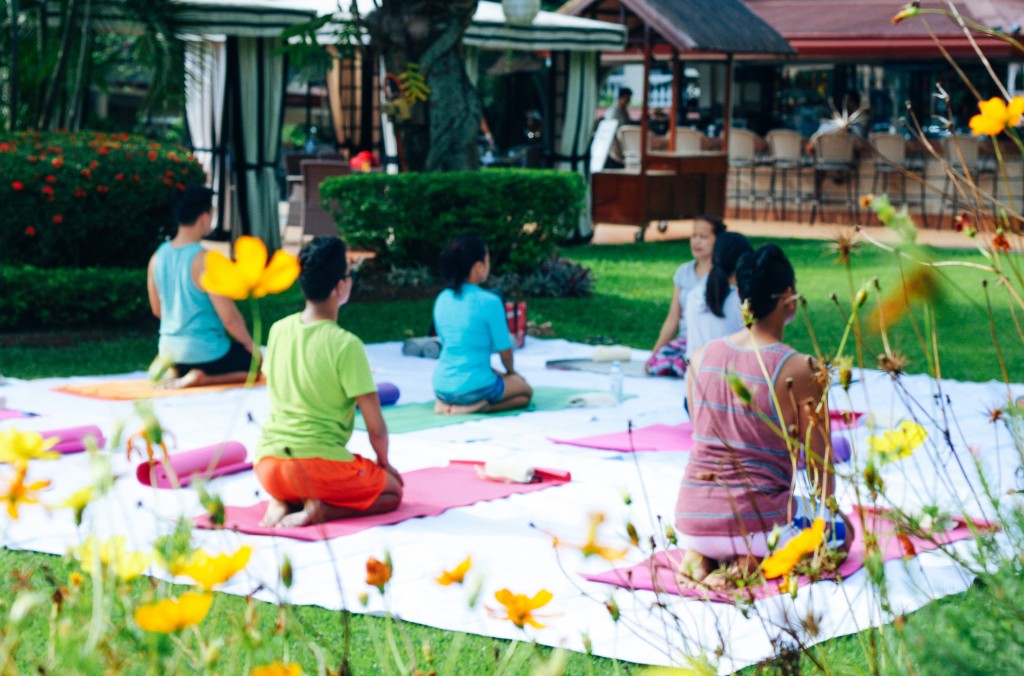 ACTIVITIES ALA MONTEBELLO
We can enjoy an array of activities within the hotel. We can use their newly opened gym last May 2016. For yoga enthusiasts, to launch is their Yoga by the Gardens. It is available every weekend plus pool members and walk-ins are welcome to join aside from these listed activities:
Play Time for Kids
Fishing By The Lagoon
Trail Jog or Walk
Picnic
Sunbathing
Star-gazing
Recreational activities to come: Frisbee, Mini-golf, Ping-Pong, Billiards and bikes for kids/ adults
There is also live entertainment playing every Wednesday to Saturday from 6:30 to 9:30pm. They call it the Acoustic and Jazz nights.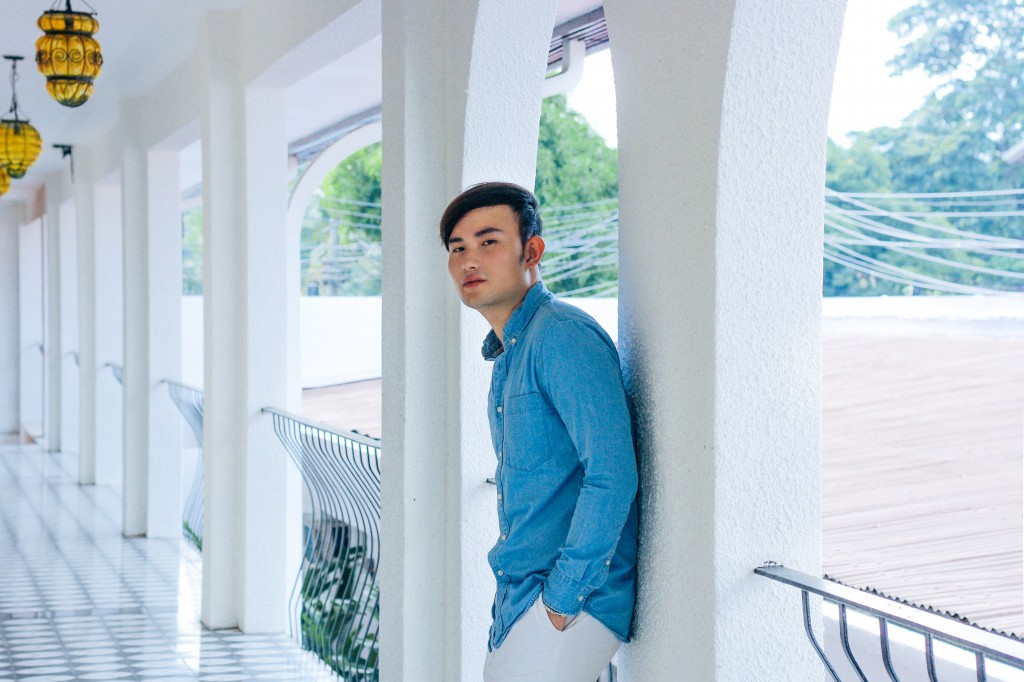 THE ITALIAN GETUP
Well, what would I wear when I'll visit an Italian paradise? I would wear this.
To be in line with the Italian-esque villa motif of Montebello Villa Hotel, I opted to wear a resort getup. I paired my blue long sleeve shirt with a white pair of shorts for contrast. I chose blue and white for an open and bright mood that matches the place. Good for leisure strolls is my dirty white pair of espadrille. As a final touch, I added a white gold bracelet.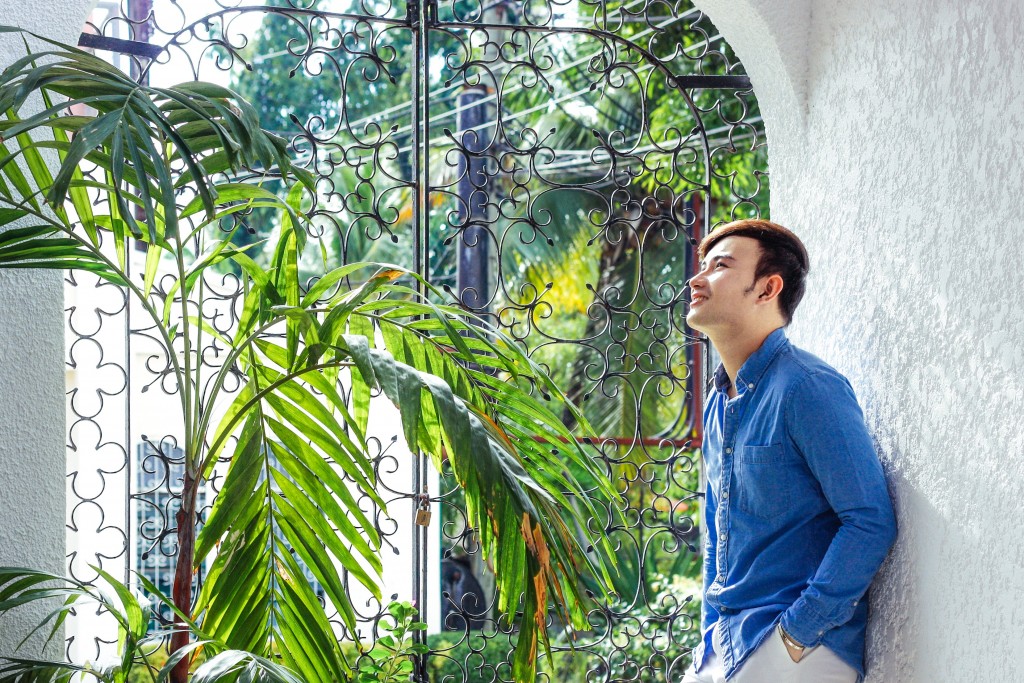 MONTEBELLO VILLA HOTEL PACKAGES
I was at awe of Cebu's only garden hotel and a hidden treasure; Montebello Villa Hotel. It has exceeded my expectations and I would definitely go back. Trust me. LOL.
Here are their rates if you want to visit them:
BPO Guest 11pm-6pm. In House and Walk-in Guest 2pm-6pm. Buy two take one on local beers and some cocktail selectionS. Picapica   Dish at A lac arte rate.
Exclusive Indulgence: BPO, Teachers and Government Employees
Make your garden breakfast (buffet) dream a reality for only 299 net/person, better yet, a P500 net/person breakfast buffet that includes use of the swimming pool whole day. Just present your company ID. Every employee with ID is entitled to maximum of two companions with same rate. Breakfast is from 6 am to 10 am, pool use is from 8am to 5pm.
Buffet Breakfast + Pool-use
P650 net/person with 20% off (cash) or 15% off (credit card) on a ala carte orders at the La Terazza or Pool bar
P500 net/person (weekend)/P450 net/person (weekday) includes P300 F&B consumable
P1799 Net maximum of three persons with P200 F&B consumable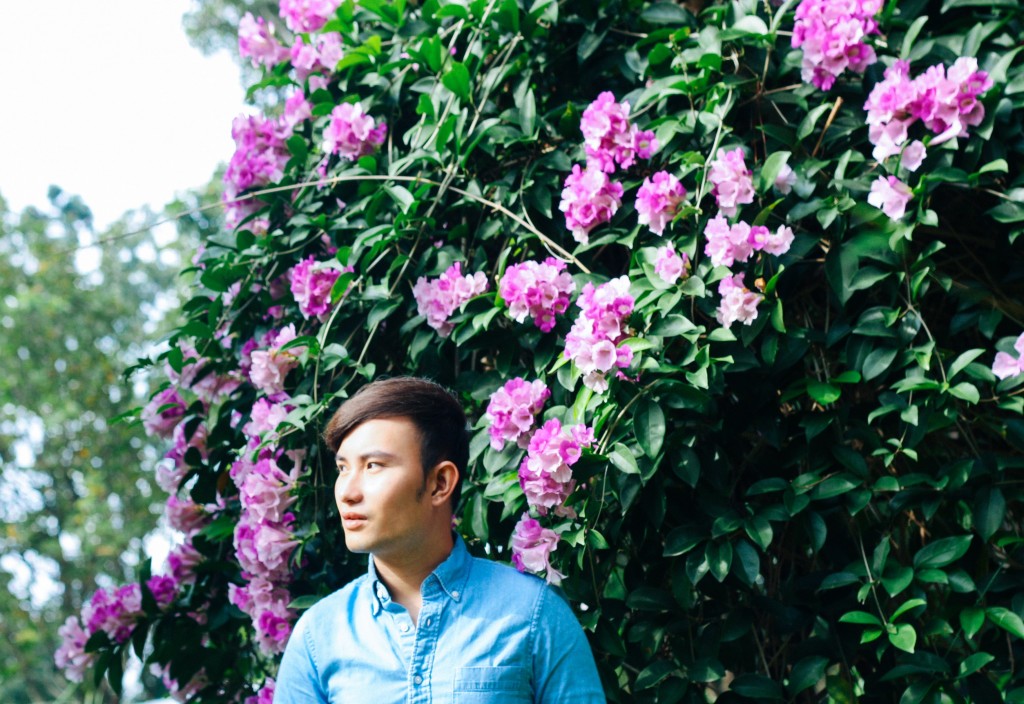 ---
I'M WEARING:
Blue Long Sleeve Shirt by UNIQLO
White Shorts by OLD NAVY
Espadrilles by Sueno
---