Simple and sleek, that's how I would describe the Louvre-esque glass pyramid of the Temple of Leah behind me. These two words also reflect what my style is all about. Don't get me wrong I like to mix things up a bit with my clothes but I'm pretty much laidback and into monochrome.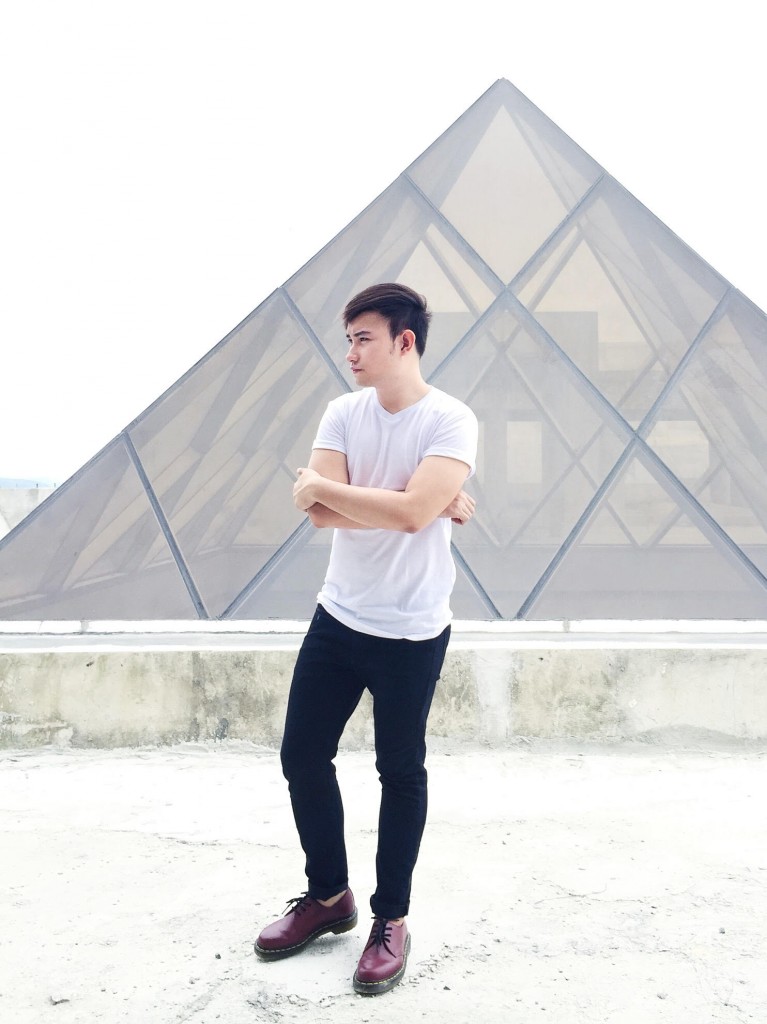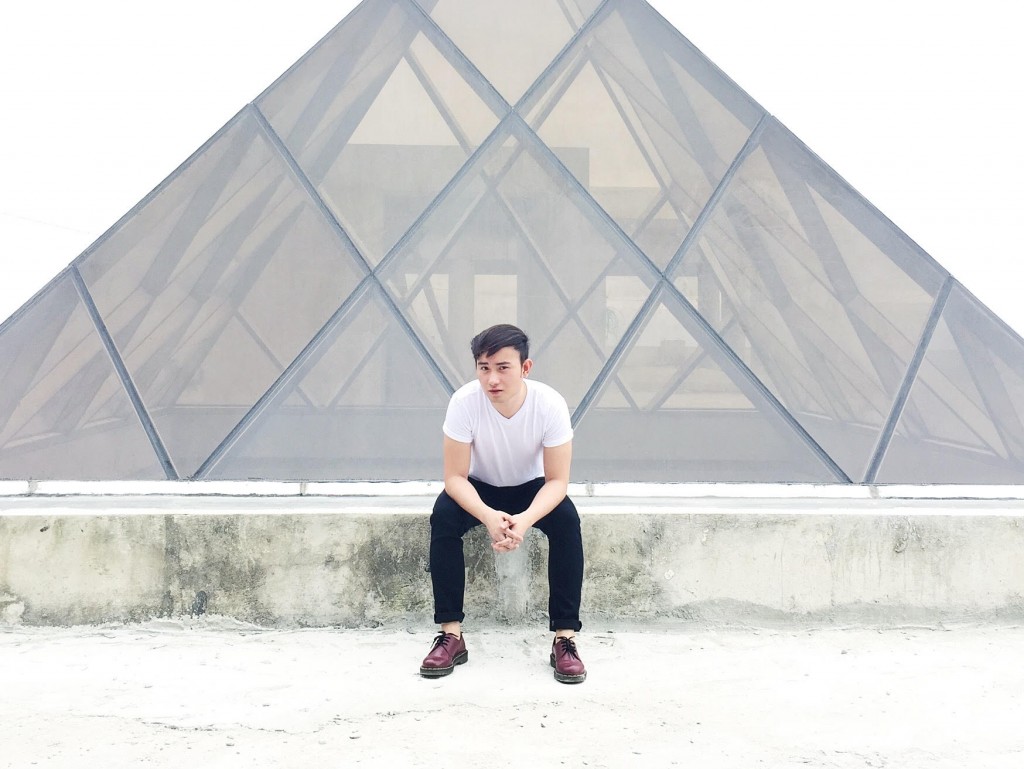 Going monochrome is actually a good thing. We are often bombarded with style trends dictating us what color to wear or what color is the new black.  While following trends that suit your style and personality is great but investing on things that are still in style several months to come is better. In my opinion, black and white will never go out of style.
A monochrome outfit, like this black pair of pants and white shirt, is also very versatile. You can layer it up with a shirt during the day; just make sure it's thin and airy especially with the kind of weather here in the Philippines. At night, you can use a denim or leather biker jacket to take things up a notch.
---
I'M WEARING:
White Tee by F&X
Black Spray On Skinny Jeans by TOPMAN
Cherry Red Shoes by Dr. Martens
 Shirt by ZARA
Gold Watch by CASIO
---