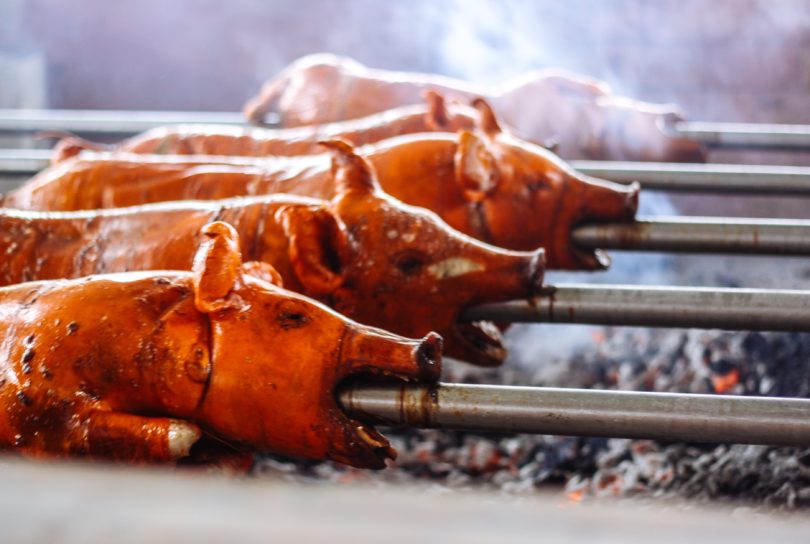 LLechon is what we immediately think of when we talk about Cebu food, particularly when we have events and parties. It has always been the staple food when we have occasions or events not just in Cebu but also all over the country, especially in the Visayas. It's like a common knowledge here in the Philippines. Many consider the Sugbo lechon as the best and so, without the Time Magazine recognized 'world's best pig', a gathering is not complete. So much so a festivity without one is not considered as grand.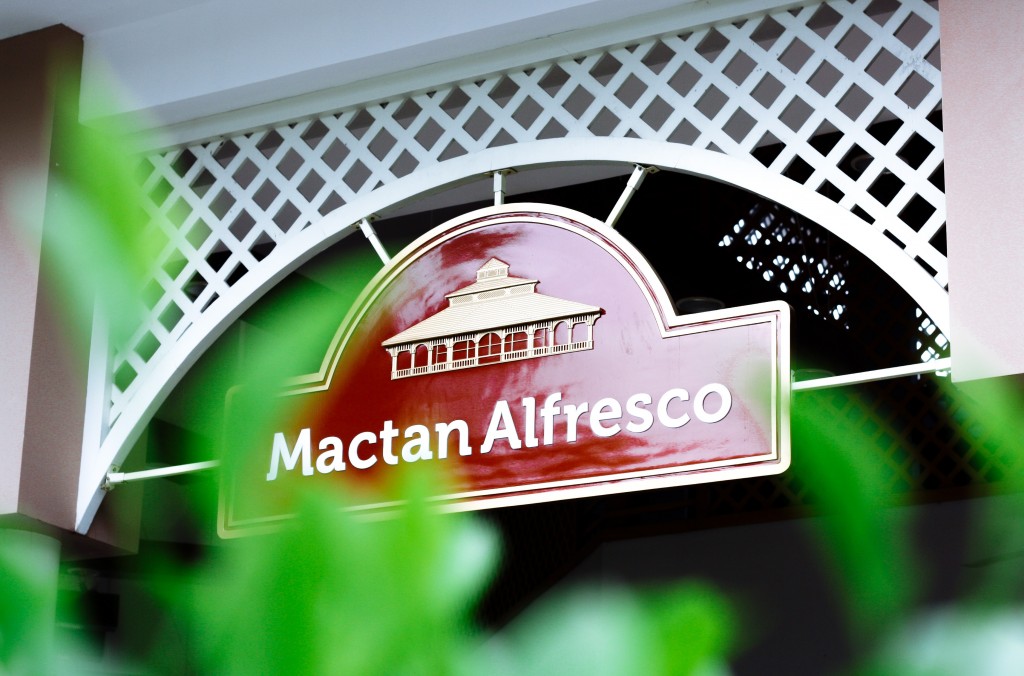 We see lechon in almost every part of the province. It comes with different shapes, forms and names like the "The Original", "Cebu's Best" or some family ancestors' take on the roasted pig. Didn't you ever think that there should be that one place that offers all that variety? And all we do is just pick one? Well, good thing because there is such one place. (LOL)

It is called 'Lechon Pit'. Lechon Pit, which holds 12 lechons in a given time, is situated at the Mactan Alfresco. The Mactan Alfresco is a covered dining strip patterned after Singapore's famed hawker center at Mactan Newtown Township in Lapu-Lapu City. Fellowmen and tourists will experience firsthand the full cooking process from the preparation, seasoning to roasting, to chopping and the serving to one's table. Mactan Alfresco mainstays Ayers, Cebu Lechon Belly and Ana's Lechon will be roasting each of their unique signature dishes in the said dining strip. I'm sure upon seeing all this, anyone would be "Lechon-crazy" with all that spectacle.
As Megaworld Senior Vice President and Head of Megaworld Lifestyle Malls Kevin Tan said, "We believe that we have the best pork dish and the best lechon-makers in Mactan Alfresco. And what better way to showcase Cebu's pride, the lechon, than giving the tourists an immersive experience, where they can see up-close what goes on in preparing the world's best pork dish. More than exciting their palates, we hope that through this Lechon Pit, more tourists can have a newfound appreciation of our national dish and hopefully help us promote it to their fellow tourists".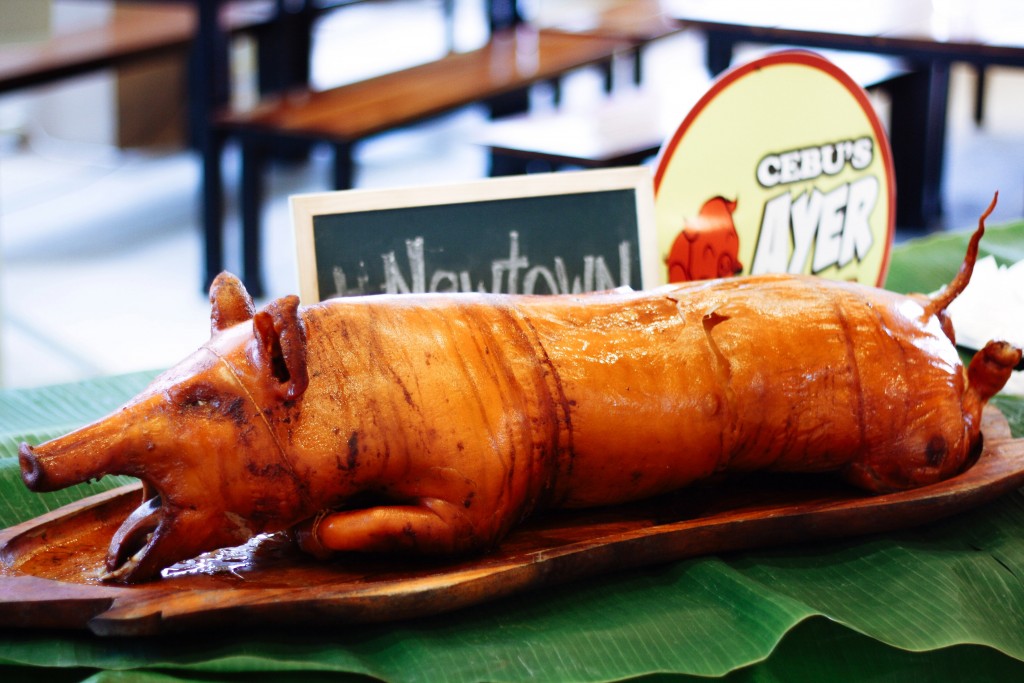 Experience Cebu's culinary pride at its best. Witness the live lechon roasting every Saturday and Sunday, from 3PM onwards at the Mactan Alfresco of the Mactan Newtown in Lapu-Lapu City.
Enjoy too the colorful performances showcasing the best of Cebuano culture and tradition at the Mactan Alfresco every Friday, Saturday, and Sunday from 6:30PM to 8:30PM. Mactan Alfresco is also offering meal packages for tourists to make their visit worthwhile and enjoyable. For inquiries just send an email at anabear@megaworld-lifestyle.com